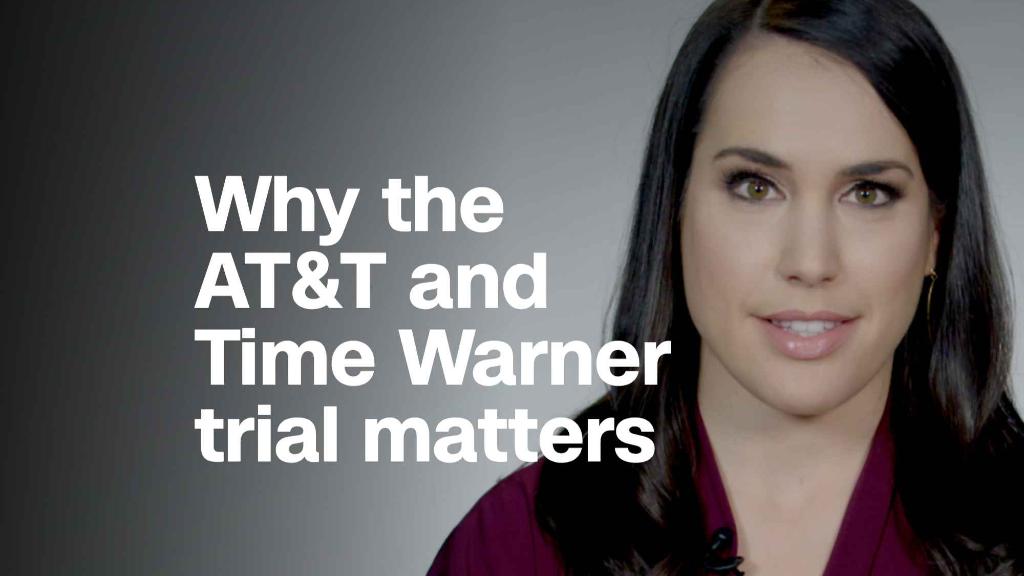 One of the government's key witnesses in its lawsuit to stop AT&T's purchase of Time Warner almost didn't take the stand on Monday.
The second witness the Justice Department was scheduled to call in the trial -- Warren Schlichting, the president of the streaming television service Sling TV, was almost blocked from testifying after the revelation that his attorney had over the weekend given him transcripts from the first day of the trial.
The government's lead lawyer, Craig Conrath, began the day by disclosing to Judge Richard Leon that Schlichting had read the transcripts of opening statements and of the testimony given by the government's first witness, Cox Communications' Suzanne Fenwick. Witnesses are not permitted to know the contents of any part of the trial prior to his or her testimony, so as to avoid being influenced, Leon noted. Exceptions are made for expert witnesses and party representatives.
Leon could have barred Schlichting from testifying, and could have held his lawyer in contempt of court. But he ultimately allowed Schlichting to testify and said any future violations would result in the witness being struck from the witness list.
"I'll deal with that law firm separately," he said regarding a possible reprimand for Sling TV's counsel.
Related: Landmark case opens as government tries to block AT&T-Time Warner deal
The government has sued to stop AT&T's $85 bilion takeover of Time Warner, CNN's parent company, arguing that it violates antitrust law because it will raise prices for consumers, harm competition and stifle innovation. AT&T has argued that prices would not necessarily go up, and would in some cases go down. Attorneys for AT&T and Time Warner have said that the acquisition is necessary for AT&T to compete with the likes of Facebook, Apple, Amazon, Netflix and Google, as they increasingly enter the content markets.
Schlichting testified on direct questioning from the government about what he said were the possible detrimental effects the AT&T and Time Warner merger could have on the emerging business of Sling, a streaming service launched in 2015 by the satellite television company Dish.
An AT&T and Time Warner combination would always be in a win-win scenario when negotiating with Sing, Schlichting said. AT&T could charge Sling more to carry Time Warner content than it pays now, reducing what Schlichting called Sling's already "razor thin margin" and making more money for AT&T. Or, if Sling were to refuse to pay an increased price and AT&T were to pull Time Warner content from the service, Sling TV customers could possibly leave and join a competing streaming service like DirectTV Now, which is owned by AT&T.
"I just don't see them having any incentive to move" in negotiations, Schlichting said.
Schlichting said Time Warner channels like TNT, TBS, and CNN, are essential elements of any distributor's package because of the live sports and news that they broadcast.
The trial resumes Tuesday morning. Initial proceedings will be closed to the public as both sides hammer out how to deal with confidentiality issues in the continuing direct examination of Schlichting. Lawyers for AT&T and Time Warner are expected to get their chance to cross-examine him later in the day.