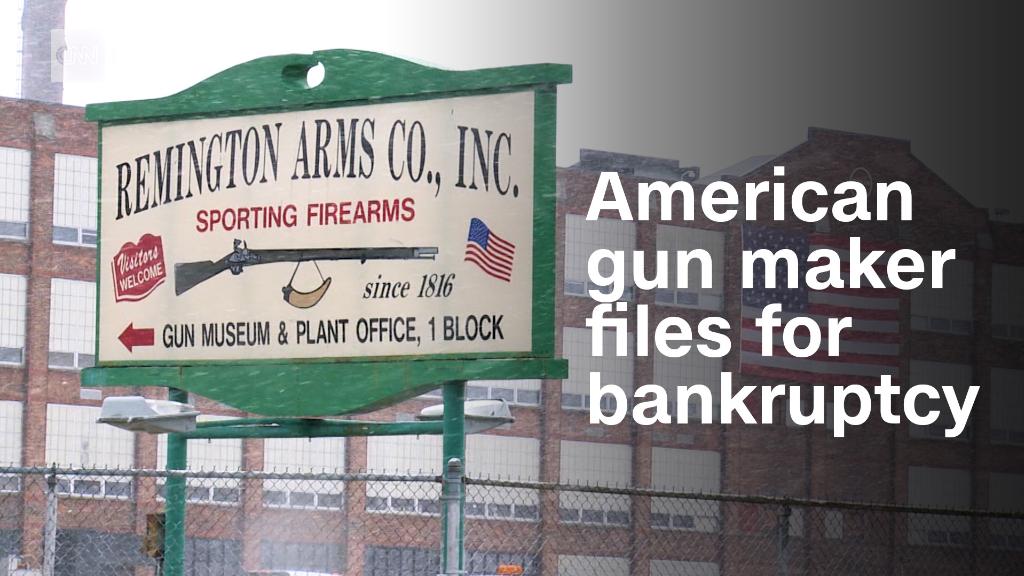 The bankruptcy of Remington marks a blow to the gun industry and the decline of one of America's oldest gun companies.
The iconic brand has a long and storied history as an economic anchor in the central New York community where it was founded, and as a critical arms supplier through several major wars.
But like other gun manufacturers, it has struggled in recent years with lagging sales, profits and share prices.
Remington was founded in 1816 in New York by Eliphalet Remington II. That makes it decades older than competitors Colt's Manufacturing and Smith and Wesson, which is now owned by American Outdoor Brands (AOBC).
Gun makers with an older history can be found in Europe. The Italian company Beretta has been making guns since 1526.
According to company history, Remington II "handcrafted his first rifle barrel at his father's forge, and carried it to Utica to have a local gunsmith fabricate it into a flintlock rifle." That was the start of a business that led him to forge and sell his rifles to gunsmiths throughout the country.
The company still produces guns at a sprawling brick factory in Illion, New York, that has existed since the mid-1800s. That factory, which got its start producing thousands of guns for the Army, forms the economic foundation of Ilion and much of the surrounding Mohawk Valley.
Remington II died at the outset of the Civil War. He left the company to his three sons, who became major suppliers to the Union Army. After the war, the company shifted its client base to hunters and western frontier settlers. It returned to its role as military arms supplier during the two World Wars.
Remington is now headquartered in North Carolina and has seven factories in different states. It says it will keep making guns through the bankruptcy process.
The company, which had 2,700 employees at the time of the filing, plans to reduce its debt by $620 million through its Chapter 11 filing. Its owner, the private equity firm Cerberus Capital Management, has said it will give up that ownership once restructuring is complete.
Related: Remington files for Chapter 11 bankruptcy
Remington representatives did not return messages from CNNMoney, and the National Shooting Sports Foundation, the gun industry group, declined to comment on the bankruptcy.
But it's a significant setback for an industry that has hit a financial slump during President Donald Trump's time in office.
The industry experienced record sales during President Barack Obama's tenure, when gun advocates feared restrictive gun control measures. Those fears dissipated after the election of Trump, a Republican who was endorsed by the National Rifle Association.
Publicly traded competitors like American Outdoor Brands, Sturm Ruger (RGR)and Vista Outdoor (VSTO), have all reported massive declines in sales this year.
Related: Gun sales plunge for Smith & Wesson owner
But Remington may have been hit especially hard because of its association with "modern sporting rifle" brands like the Bushmaster, said Rommel Dionisio, a gun industry analyst for Aegis Capital Corp.
"I still think Remington's bankruptcy is not only reflective of the overall downturn in the firearms market over the past 16 months, but also the particular difficulty that producers of modern sporting rifles have been seeing during this same time," he added.
The modern sporting rifle is what the industry calls the military-style semiautomatic rifles that are widely available to civilian consumers in the United States.
Dionisio said firearms retailers and distributors had stocked up on rifles before the election because they expected Trump's Democratic opponent, Hillary Clinton, to win. But a lack of sales has left manufacturers like Remington with a backlog of inventory and weak demand.
That type of gun has also come under increased scrutiny in recent years by gun control advocates because of its use in mass shootings. Remington's AR-15-style Bushmaster, for example, was the type of gun that was used in the 2012 shooting at Sandy Hook Elementary in Newtown, Connecticut.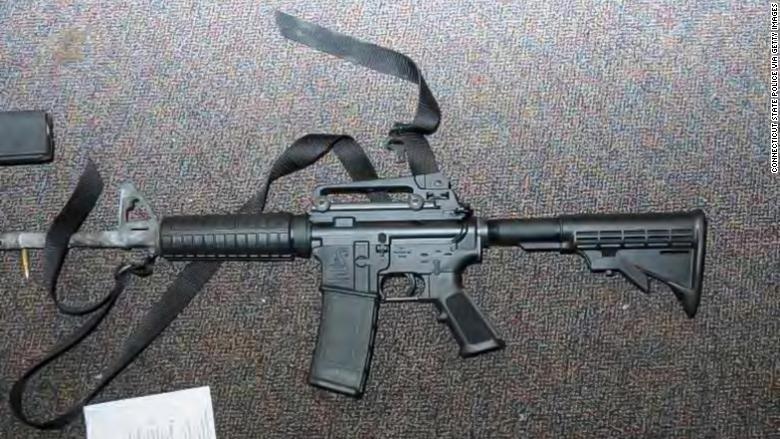 Related: Why AR-15-style rifles are mass shooters' go-to weapons
Remington also has been sued by family members of Sandy Hook victims. Their wrongful death suit is pending with the Connecticut Supreme Court.