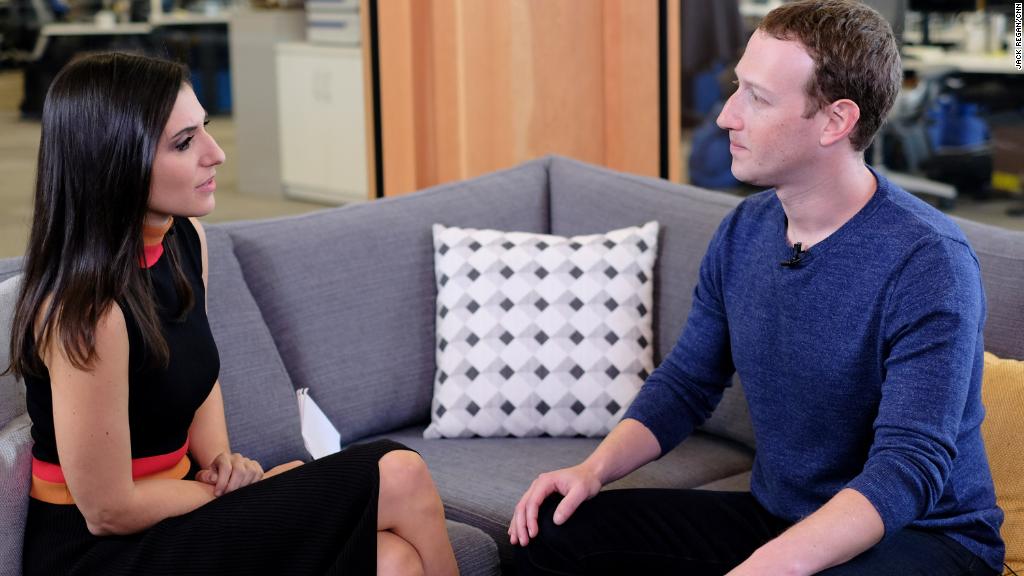 Yet another lawmaker wants Mark Zuckerberg to testify about the data mining scandal that continues to haunt Facebook.
On Monday, Republican Senator Chuck Grassley, chairman of the Senate Judiciary Committee, called on the Facebook CEO to appear at an April 10 hearing about data privacy.
The committee wants Zuckerberg to answer questions about Facebook's policies "regarding the protection and monitoring of consumer data." Grassley also invited Google (GOOG) CEO Sundar Pichai and Twitter (TWTR) CEO Jack Dorsey to appear at the hearing.
Zuckerberg has been summoned by lawmakers in Washington and the United Kingdom after revelations that political data firm Cambridge Analytica, best known for having worked on President Donald Trump's 2016 campaign, accessed information on millions of Facebook users.
Related: Mark Warner says Mark Zuckerberg needs to testify: 'He can't send staff'
Last week, Zuckerberg told CNN in a TV interview that he's "happy to" testify in front of Congress "if it's the right thing to do."
"This was a major breach of trust, and I'm really sorry that this happened," he said.
On Sunday, Senator Mark Warner -- the top Democrat on the Senate Intelligence Committee -- said Zuckerberg "needs" to testify before Congress.
"He said he would, if he was the right guy," Warner said on CBS's "Face the Nation." "He is the right guy. He can't send a staff."
Last week, bipartisan leaders of the House Energy and Commerce Committee and the Senate Commerce, Science and Transportation committees requested that Zuckerberg testify.
CNN's Phil Mattingly, Jeremy Herb and Jackie Wattles contributed reporting.