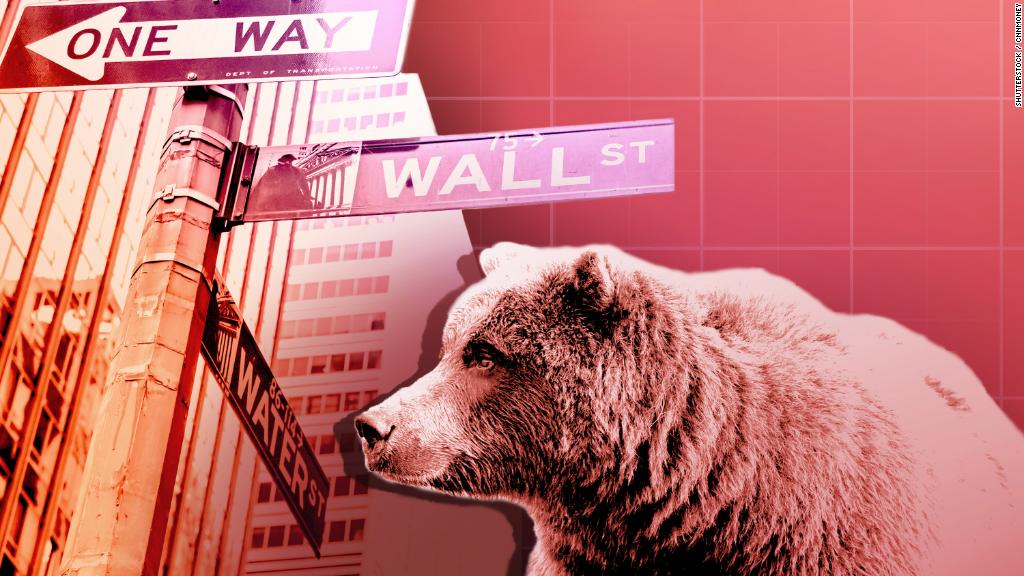 The wild ride on Wall Street just got crazier.
The Dow dropped 345 points, or 1.4%, on Tuesday, completely reversing a 244-point gain from early in the day. The sell-off followed Monday's 670-point spike.
The Nasdaq plunged nearly 3% -- wiping out nearly all of Monday's huge gains for the tech sector. The Nasdaq is now up just 1.5% on the year.
Facebook (FB), Twitter (TWTR), Tesla (TSLA) and Nvidia (NVDA) all fell sharply. Netflix (NFLX) tumbled 6%, its biggest decline in two years.
"We started bleeding when large tech got hit hard," said Art Hogan, chief market strategist at B. Riley FBR.
The tech rout began with Nvidia, which plunged 8% on concerns about the company pausing its self-driving car tests on public roads. A source told CNNMoney that the decision was not because the company believes its technology is unsafe.
Facebook lost another 5% and closed at the lowest point since July 2017. Wall Street wasn't comforted by news that CEO Mark Zuckerberg has decided to testify before Congress about his company's user data crisis.
Related: The US needs to borrow almost $300 billion this week
As tech stocks plunged, investors poured money into the safety of government bonds Tuesday. The 10-year Treasury yield slipped to 2.77%, the lowest since early February.
But the sinking yields also narrowed the closely-watched gap between short and long-term rates, known as the yield curve.
"That has persistently been a signal of an economic slowdown," said Hogan. "I don't think that's the case here."
A "flattening" yield curve also makes it harder for banks to make money on the difference between what they lend out and pay interest on. Bank of America (BAC), Wells Fargo (WFC) and PNC (PAAAX) fell more than 2% apiece.
CNNMoney's Fear & Greed Index, a gauge of market sentiment, dropped further into "extreme fear" territory.
Wall Street has been bouncing between fears for the past two months. It began with concerns that strong wage gains could signal a burst of inflation. As inflation worries died down, investors refocused on the risk that President Trump's tariffs could spark a trade war. Now that trade worries have receded a bit, tech stocks have risen to the top of Wall Street's worry list, at least for now.
No matter the cause, it's clear that the market boom of 2017 has vanished, paving the way for a much more treacherous investing landscape this year.
--CNNMoney's Sara O'Brien contributed to this report.