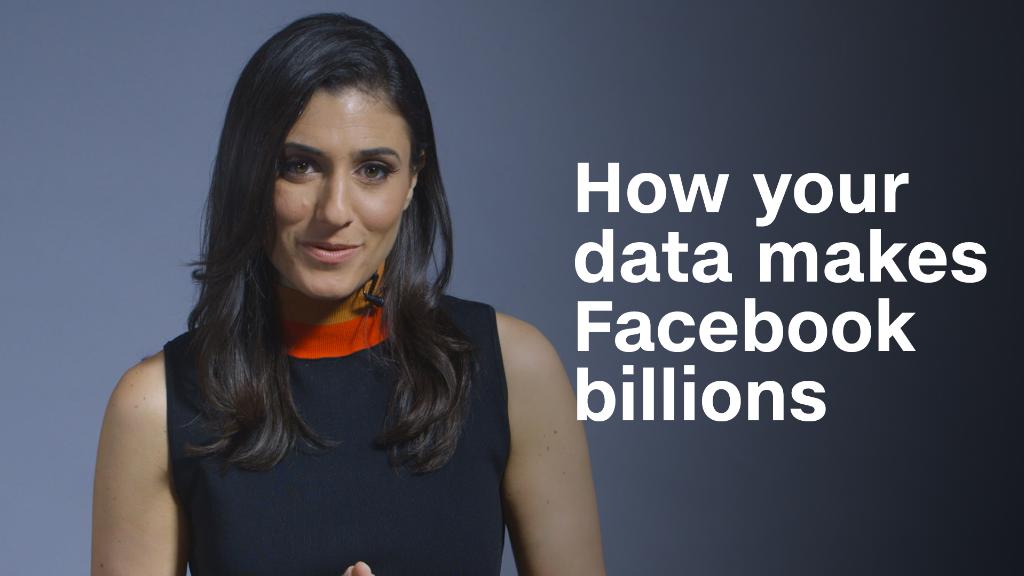 I recently wrote about downloading 14 years of my Facebook data, where I uncovered a large collection of personal information about my life that the company has held onto over the years.
I fell down that rabbit hole on Friday, days after news broke that the data firm Cambridge Analytica misused information from 50 million Facebook users.
CNN readers had a lot of questions about my experience. Here they are, answered.
How do I download my data?
The tool you use to download a copy of your Facebook data isn't very obvious at first.
You need to log onto Facebook and go to the "Settings" page. On desktop, click on the down arrow on the top corner of the screen. On the "General" section, select the option to "download a copy of your Facebook data." I didn't see the option on mobile; only on desktop.
Facebook will then email the data to you. It took about 10 minutes to download the folder, but it can take longer depending on the size of the file.
Inside, the data is segmented. The easiest way to view it is via the "html" folder.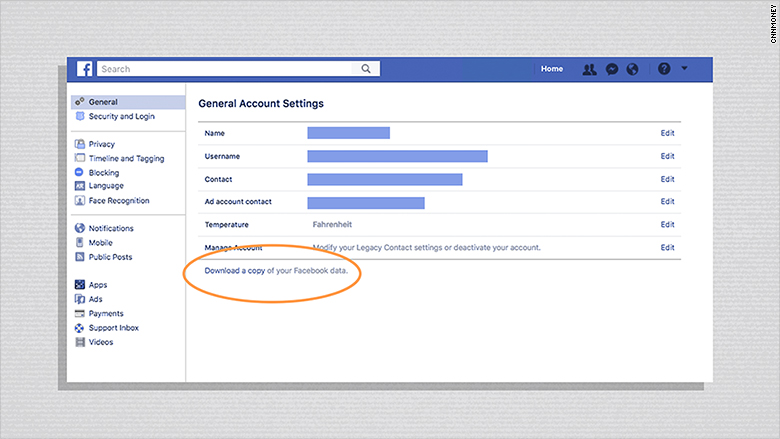 My data didn't include phone numbers for relatives who are not on Facebook — but you said the website collected your grandmother's number. Why is that?
At some point, Facebook asked me to grant it access to my phone contacts. I did and forgot about it. Among those numbers was my late grandmother's landline.
What I didn't realize — and you may not have realized this, either — is that the Facebook-owned chat app Messenger continuously syncs phone contacts unless you proactively turn it off.
Here's how you can turn it off: Tap your profile picture in the top left corner of your Messenger app. Then tap People and Sync Contacts. It will take you to your app settings, where you'll need to toggle it off.
I also deleted my "invite history," which includes the contacts that I allowed Messenger to upload from my phone. Anyone should be able to view their invite history data by clicking here.
It's not clear whether following these steps completely removes my contacts from Facebook's server. I've reached out to Facebook, but they have not yet responded.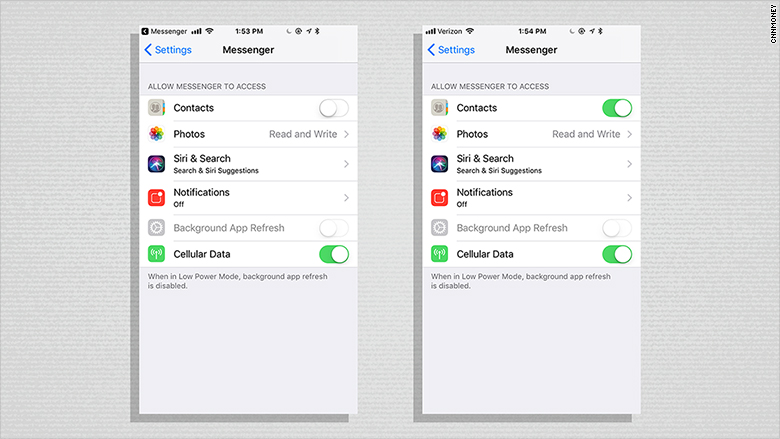 Why is Facebook logging calls and texts?
Some Android users who reviewed their data noticed that Facebook had collected information about call history, including who they called and how long they spoke. Ars Technica reported the issue over the weekend.
On Sunday, Facebook published a blog post that said it only collects that data because users "expressly agreed" to share it when installing Messenger or Facebook Lite, an Android version of Facebook built for emerging markets that doesn't require as much data or as strong an internet connection.
"This feature does not collect the content of your calls or text messages. Your information is securely stored and we do not sell this information to third parties," the company wrote in the blog post. "You are always in control of the information you share with Facebook."
Does Facebook know more about me than other platforms?
The short answer is not necessarily. Google, for example, collects location details, your search history and a lot more.
Google is pretty transparent about what it collects, and makes that known on its privacy page. But some say that managing data that Google collects can be challenging.
Zeynep Tufekci, an associate professor at the University of North Carolina, tweeted that it took her "about three tries to completely turn off Google location tracking."
Tufekci researches technology, society, and privacy and surveillance. "If I can't manage this, who is supposed to?" she asked.
If you didn't go to Harvard University, how were you on Facebook in 2004?
First of all, I went to the University of Virginia. Thank you very much. Yes, Facebook started at Harvard University. But it rolled out the service to a number of other universities the same year, including my alma mater.
In 2005, Facebook opened up the platform to high schools. In 2006, it became available to anyone with an email address.
What else should I know?
For more on how to (mostly) stop Facebook from sharing your data with other businesses, my colleague wrote a story about the process last week.
Have more questions about your Facebook data? Email me at sara.obrien@cnn.com.