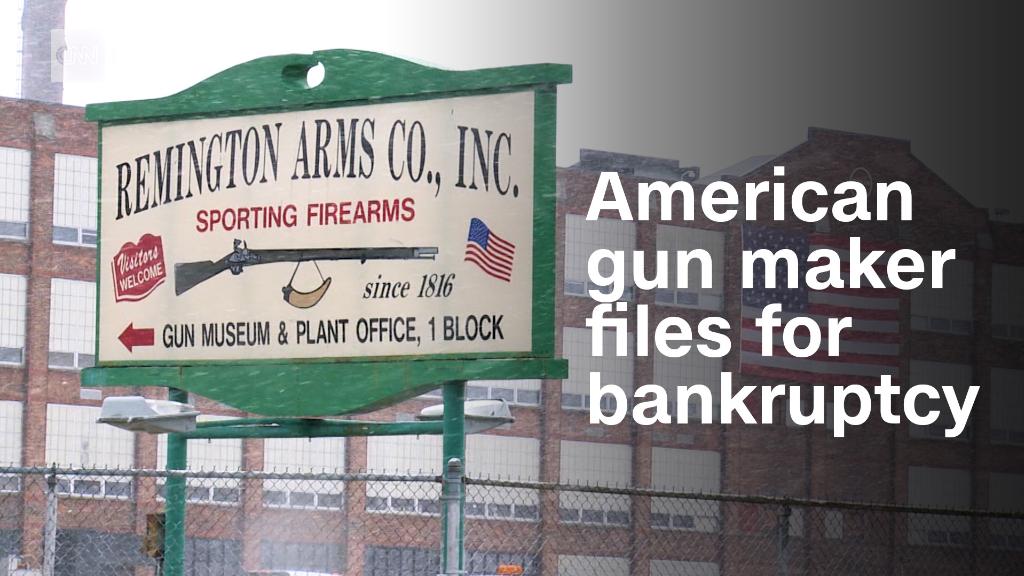 A federal judge approved $75 million worth of loans to Remington so the company can keep making guns as it works through bankruptcy, according to court documents.
The firearms company filed for Chapter 11 bankruptcy protection earlier this week after more than 200 years in business.
The loan will allow Remington to continue pursuing a deal to cut as much as $620 million in debt. The company succumbed to a plunge in demand for guns that has dragged down the industry.
Remington has asked for loans totaling $338 million to be approved by April 29, but only a portion has been approved so far.
The $75 million loan approved on Tuesday is the "interim amount to get them through the interim period until they get to that final hearing on the additional amount that they're going to need," said Sarah Foss, legal analyst at Debtwire.
Founded in New York in 1816, Remington is one of the oldest gunmakers in America, and one of the most iconic gun brands in the world. The company, which is based in North Carolina, makes a variety of rifles, handguns and shotguns through its seven plants, including a sprawling brick factory in Ilion, NY, that's been churning out guns since the 1840s.
Gun and ammunition makers like Sturm Ruger (RGR), Vista Outdoor (VSTO)and American Outdoor Brands (AOBC), which owns the Smith and Wesson brand, have been hit hard by slumping sales during the administration of President Trump.
Related: How Remington became an icon among gunmakers
Gun companies experienced record sales during the Obama administration, driven by fears among gun consumers of more restrictive gun control. But these fears have largely faded, along with sales and profits, since the 2016 election of Trump, a Republican endorsed by the National Rifle Association.
Remington makes military semiautomatic rifles, including the Bushmaster used in the 2012 mass shooting that killed 26 people at Sandy Hook Elementary in Newtown, Connecticut.
Related: A cloud hangs over the gun industry
Remington has been sued by family members of Sandy Hook victims. Their wrongful death suit is pending with the Connecticut Supreme Court. Lawyers for the families say their suit is unaffected by the Chapter 11 filing.
The company is currently owned by Cerberus Capital Management, which plans to shed ownership once the bankruptcy process is over