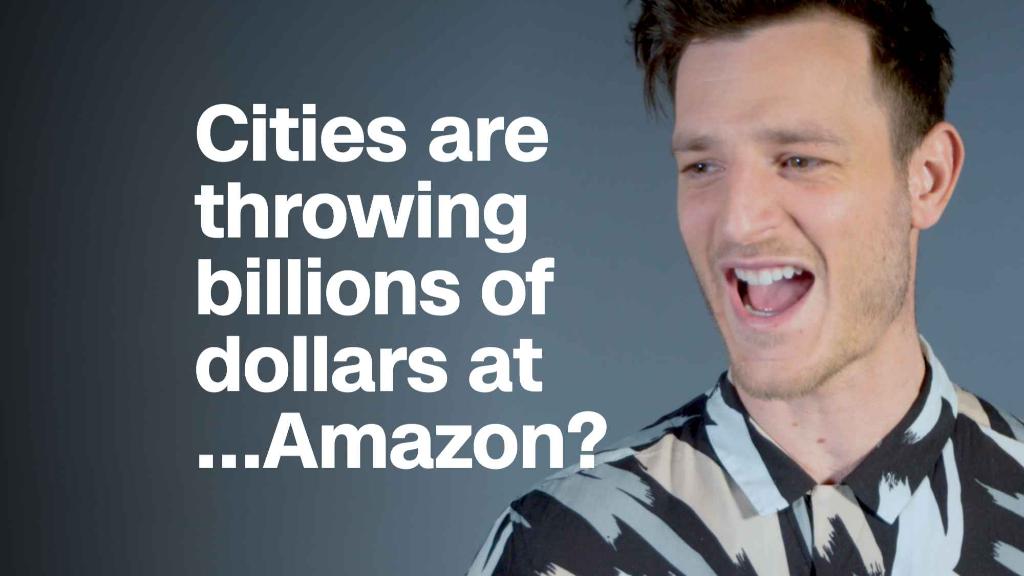 Apple CEO Tim Cook isn't impressed.
Speaking at an event in Chicago on Wednesday, Cook said Apple's quest to find a home for another campus will be different than Amazon's approach.
"We're not doing the beauty contest," Cook said in an interview with MSNBC and Recode on Wednesday. "That's not Apple."
Last year, Amazon (AMZN) announced plans for a second headquarters, which will create as many as 50,000 jobs and cost $5 billion to build. It received 238 proposals for the site and whittled those bids down to 20 finalists. A decision is expected this year.
Related: The genius strategy behind Amazon's HQ2 search
In January, Apple (AAPL) announced plans to build a new campus in the US focused on customer support. The location has not yet been announced. Apple also said it would create 20,000 jobs and invest $30 billion in facilities across the US over the next five years.
"We didn't want to create this contest. You wind up putting people through a ton of work to select one, that is a case where you have a winner and a lot of losers. I don't like that," said Cook, according to tweets from reporters at the event.
Cook was interviewed by MSNBC host Chris Hayes and Recode executive editor Kara Swisher for a town hall event, which will air in April.
In 2017, Apple opened its massive new headquarters in Cupertino, California. The 175-acre campus, which the company calls "Apple Park," reportedly cost $5 billion to construct. The circle-shaped headquarters was envisioned by Apple cofounder Steve Jobs, who wanted a futuristic building surrounded by nature.
Cook also discussed at Wednesday's event a wide range of other topics beyond HQ2, including Deferred Action for Childhood Arrivals (DACA), an Obama-era program that protects undocumented immigrants brought to the US as children illegally. President Trump has ended the program.
"The DACA situation is one that I am personally, as an American, deeply offended by. The DACA situation is not an immigration issue. It's a moral issue," Cook said.
Cook also gave advice on how to protect your privacy, such as making sure you understand the privacy policy of every app and website you use and encrypting your data.