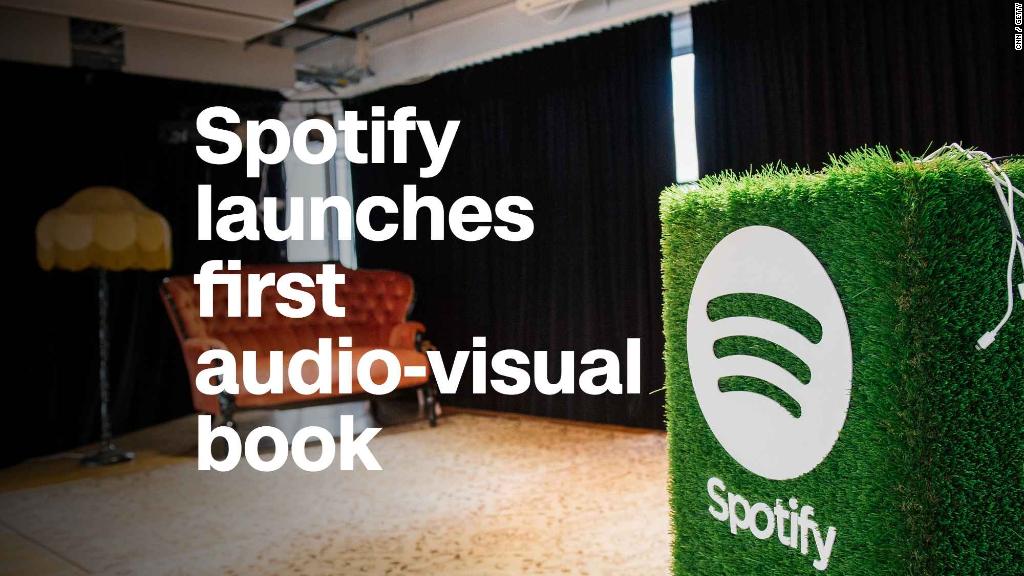 Spotify was valued at about $8.5 billion the last time it raised money from private investors. Now it's about to go public — and one analyst thinks $43.5 billion is more like it.
Mark Mahaney of RBC Capital Markets said in a report Thursday that he's bullish on the company because he expects the music streaming business to keep growing around the world as more people buy smartphones.
Mahaney also thinks the company will maintain its big lead over Apple (AAPL). Spotify has 71 million paid subscribers, compared with 38 million for the Apple Music subscription service. Almost 90 million more listen to Spotify's free, ad-supported version.
The combination of the subscriptions and ad sales should keep Spotify's overall revenue growing at a nearly 30% annual clip for the next few years, according to Mahaney. He says sales could hit $8.32 billion in 2019.
So how does this add up to a whopping market valuation of $43.5 billion? That would make Spotify worth more than Ford (F), Delta Air Lines (DAL), Target (TGT), Dow component Travelers (TRV) and 370 other companies in the S&P 500.
Mahaney said he thought it was fair to value Spotify at about five times his 2019 revenue estimate. (Spotify is not profitable yet.) That comes out to $41.6 billion. Add another $1.9 billion in cash that Spotify has on its balance sheet and you get $43.5 billion.
Now here's where things get complicated. Mahaney also has a $220 price target on Spotify. But Spotify hasn't set a price for the stock yet. It isn't expected to make its New York Stock Exchange premiere until April 3, when it will start trading under the ticker symbol of SPOT (SPOT).
A price for a new stock is usually set the night before it begins trading by the investment bankers taking the company public. But unlike most prominent unicorn startups, Spotify has no investment bankers.
Compare that with Dropbox (DBX), which had Wall Street giants Goldman Sachs (GS) and JPMorgan Chase (JPM) as the lead underwriters for its IPO and numerous other top financial firms like Deutsche Bank (DB) and Bank of America (BAC) involved in the deal, too.
Related: What happened to Pandora?
Spotify is doing what's known as a direct listing of its stock. Existing investors and employees are selling shares in the IPO. No new shares are being issued.
According to Spotify's filings with the Securities and Exchange Commission, the company's shares were last sold in February at a high of $127.50 in private transactions.
Mahaney used that as his base price. But there's no way of knowing yet what price Spotify will start trading at once it's a public company.
Analysts also typically don't tout stocks before an IPO. That's because rules prohibit the investment banks helping take a company public to launch official coverage of the stock until the end of a so-called quiet period 25 days after the IPO.
But since Spotify has no investment bankers, analysts are free to say what they want about the company before the IPO. The only other analyst who has a target on Spotify is James Cordwell of Analytic Equities.
He's bullish, too, but not as optimistic as Mahaney. Cordwell's price target is $160.
Fortunately, it won't be long until Spotify faces the music on Wall Street for real. Investors will soon find out whether the stock merits a listen or whether it's more like a bad song that you should skip.