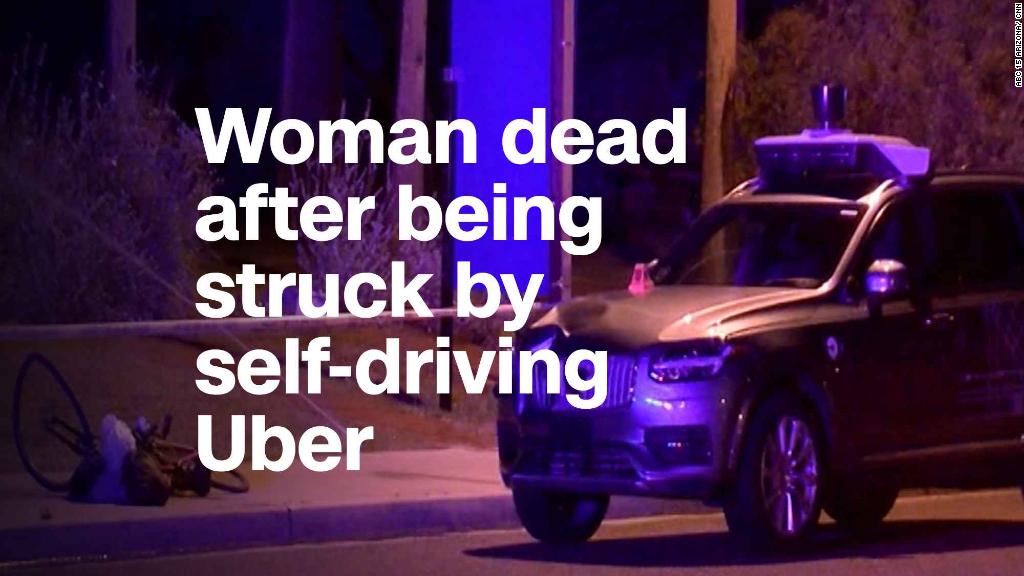 Uber is still dealing with the fallout from a fatal crash involving one of its self-driving cars, but it has resolved a potential lawsuit with the family of the victim.
Terms of the legal agreement reached were not disclosed, but Cristina Perez Hesano, an attorney who represents the family of Elaine Herzberg said the matter has been "resolved."
"The daughter and the husband of the late Ms. Herzberg have no further comments on this matter as it has been resolved," she said. The names of the survivors and the age of her daughter were not disclosed.
Uber declined to comment on the legal case.
Herzberg, 49, was killed on the night of March 18 as she walked her bicycle across the street in Tempe, Arizona, and was struck by a self-driving Uber car that the ride hailing service has been testing.
Related: Experts say crash video shows Uber's failure to protect pedestrians
Neither the self-driving mechanisms that were controlling the car at the time nor the Uber employee in the driver's seat attempted to stop the car before it struck her. A dashboard video showed her being illuminated by the car's headlights just a brief moment before she was struck. A video of the Uber employee showed he was not looking out the windshield ahead of the accident.
Related: Life of an Uber test driver
Uber has pulled the self-driving cars it was testing, and the National Transportation Safety Board, which normally examines the cause of plane crashes and train derailments, is investigating the crash.
A settlement this soon after a fatal crash is unusual.
Court cases can often drag on for years. But companies also can try to settle high profile cases quickly to avoid further public attention to a case. For example United Airlines took less than a month to settle with Dr. David Dao, the passenger who was dragged off a plane for refusing to give up his seat because the flight was overbooked in April 2017.