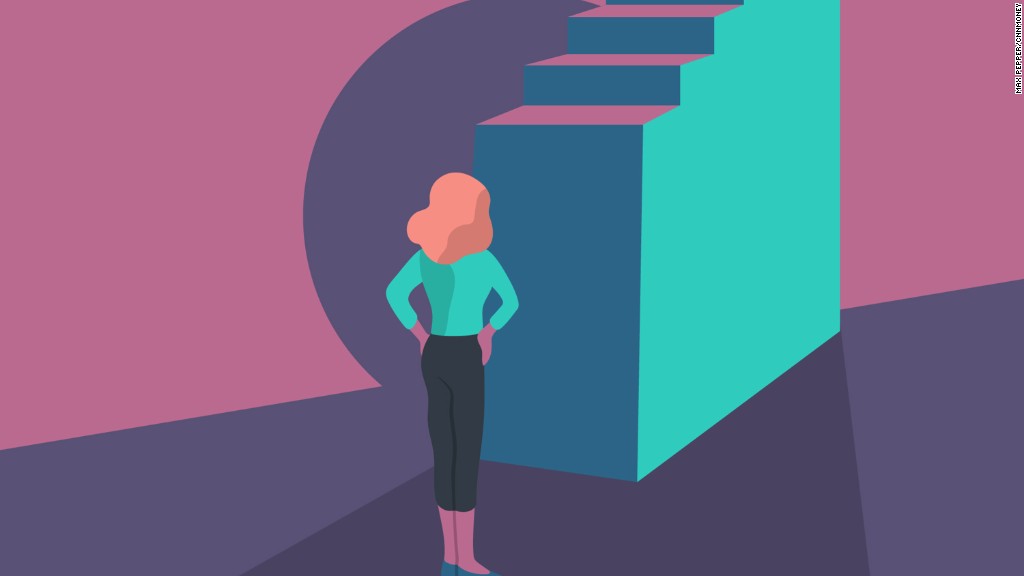 As the #MeToo movement drives a national conversation about gender equality in the workplace, some big companies are making real progress.
In March, Starbucks announced it had achieved gender pay parity. IBM recently won its fourth award from Catalyst, an organization studying women at work, for promoting career advancement for women.
Accolades for gender diversity don't just distinguish companies from competitors, says Ursula Mead, founder of InHerSight, a Glassdoor-like website for female-focused workplace reviews. These gold stars are also key to retaining and attracting female talent. And their progress inspires smaller or newer companies to do better.
"For these big companies trying to be leaders in the space, it's so important to set a solid foundation from that corporate perspective, of getting the right policies and programs and ideal ratios in place," Mead says.
Here are a few lessons from companies doing it right.
Be transparent
After announcing parity last week, Starbucks shared a list of best practices other companies can follow. Those initiatives include providing position salary ranges to prospective candidates, banning the "salary history" question in job interviews and statistically analyzing raises and bonuses, all to minimize systemic bias.
"You can't take on an issue like this one without transparency and accountability," says Starbucks Global Corporate Communications Manager Reggie Borges. "It can't be something where you say 'Trust us. We'll get there. We'll let you know.' There needs to be an honest look at where we're going and what direction and what we're going through."
L'Oreal goes so far as to post their representation figures online. Over two decades, the beauty company's board increased its female representation to 46%.
"It's one thing to put the policies in place, it's another thing to measure it and to be transparent about that," says Angela Guy, senior vice president of diversity and inclusion at L'Oreal USA.
Measure against outside metrics
A variety of honors and awards can mark an employer's progress on gender equality. But these accolades aren't just shiny badges of honor — they also hold companies accountable.
"In addition to measuring ourselves internally, we acknowledge that we really need to make sure we are representative of the marketplace," Guy says.
L'Oreal set up certification processes with third party organizations to validate the policies, promotion levels and pay equity to ensure "we were viewed to be equitable in the marketplace, not just talking to ourselves," Guy says.
At IBM, outside metrics help push progress at other companies, says Inhi Cho Suh, general manager of IBM Collaboration Solutions and Watson Customer Engagement.
"I believe that more companies and more technology companies across the industry should participate," she says. "It drives a general awareness across the industry."
Look at the bigger picture
But progress isn't finite.
In tech, Cho Suh acknowledges there's work to be done in preparing women for leadership roles, something IBM is doing with a host of programs sponsoring, coaching and training female employees.
"We believe we need to elevate women ... especially at that intersection of IT and business," she says.
At L'Oreal, Guy says she's eyeing the same goal. Even though the beauty company is itself female-dominated (women constitute almost 70% of the workforce), female representation dwindles in upper management.
And for global companies, there's even more to learn outside the United States. Starbucks tasked itself with a new challenge: to reach global pay parity.
And Cho Suh says IBM is open to being inspired by policies pioneered outside North America.
"We don't think of it through just a US-based lens," Cho Suh says. "That becomes important because there are certain initiatives that may start in the US, but other countries may actually be much more progressive."