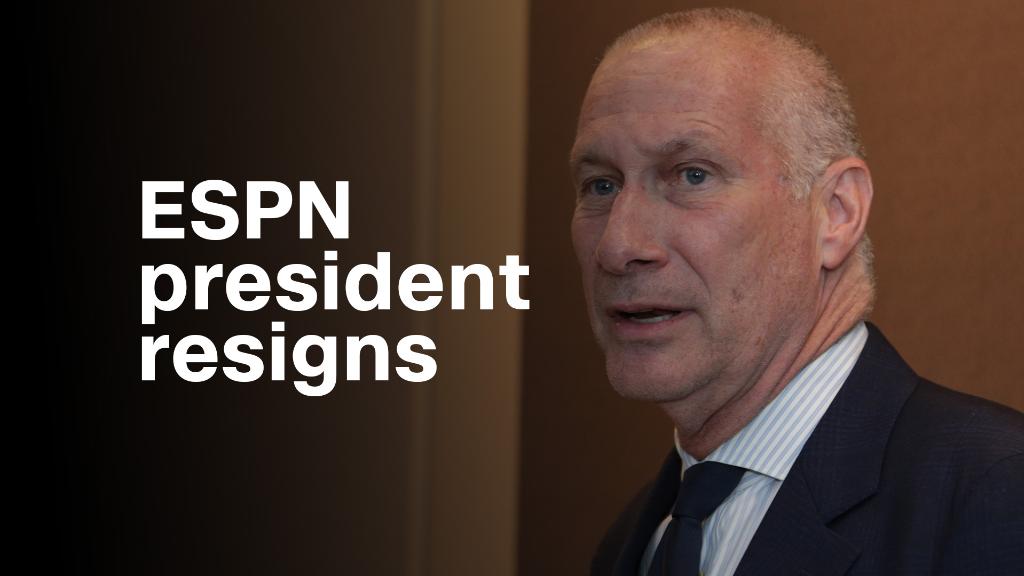 ESPN is officially in the morning TV game.
On Monday, for the first time in 10 years the sports network did not run "SportsCenter" on its flagship station in the morning. Instead, viewers saw the debut of "Get Up!," ESPN's foray into daily breakfast television.
Its launch comes at a pivotal time for the network, which just got a new boss, President James Pitaro, and a continued battle over subscriber losses due to cord cutting. Other morning shows like NBC's Today and ABC's GMA have what ESPN wants: Habitual viewers who spend money on consumer goods.
The show, which airs from 7-10 a.m. ET, is hosted by Mike Greenberg, Jalen Rose and Michelle Beadle. The first episode featured a call-in from Charles Barkley, a special prediction about the winner of the NCAA tournament from a mentalist and plenty of hot takes.
"Our programming is based on two tenets — personality and authority. In both areas Michelle, Greeny, and Jalen are stars, which is why we're so excited for 'Get Up!,'" Bill Wolff, ESPN's vice president of studio production said when the show was announced.
James Andrew Miller, a media analyst who wrote "Those Guys Have All the Fun: Inside the World of ESPN", told CNNMoney that "Get Up!" won't solve the network's problems.
"There's a lot of attention on this show and there should be, but at the same time when people talk about ESPN facing cord-cutting, it's not up to Michael Greenberg, Jalen Rose and Michelle Beadle to totally save ESPN from the myriad challenges it faces," Miller said. "This is just a show. It's not like 'Omg this show is so great people will stop cord-cutting!'"
Still, he noted that there's a lot riding on the show's success.
"This needs to work. The network needs to be able to show that it can successfully launch and have a series like this on the air -- not just for viewers but also for its own brand. If this were to fail, it's more than just an expensive write-off" because it's a major, costly and visible endeavor.
Related: ESPN's John Skipper says he resigned over cocaine extortion plot
Miller is interested to see how committed Pitaro is to "Get Up!" The morning show was the brainchild of former President John Skipper, who resigned in December over a cocaine extortion plot.
"Is Pitaro going to be as patient?" Miller said. "It's unfair to expect the show to come out of the blocks at 90 miles per hour. They're going to need time to develop the tone and they need a big margin of error from management."
Curiously, a graphic that stayed visible on screen during the morning show told viewers that "SportsCenter" was now on ESPN2.
"It's like saying if you tuned in and don't like it, there's another option," he said. "The value proposition has to be that while it's not 'SportsCenter,' if you watch the show, there are enough elements where you don't feel you're missing 'SportsCenter.'"
The morning show is the first to film out of ESPN's new 21,000 square foot facility in downtown New York City. The new state-of-the-art space is equipped with two television studios and a radio and podcast studio.
While it's the first morning show on ESPN, there used to be a show called "Cold Pizza" that aired on ESPN2. It ran from 2003 to 2007.