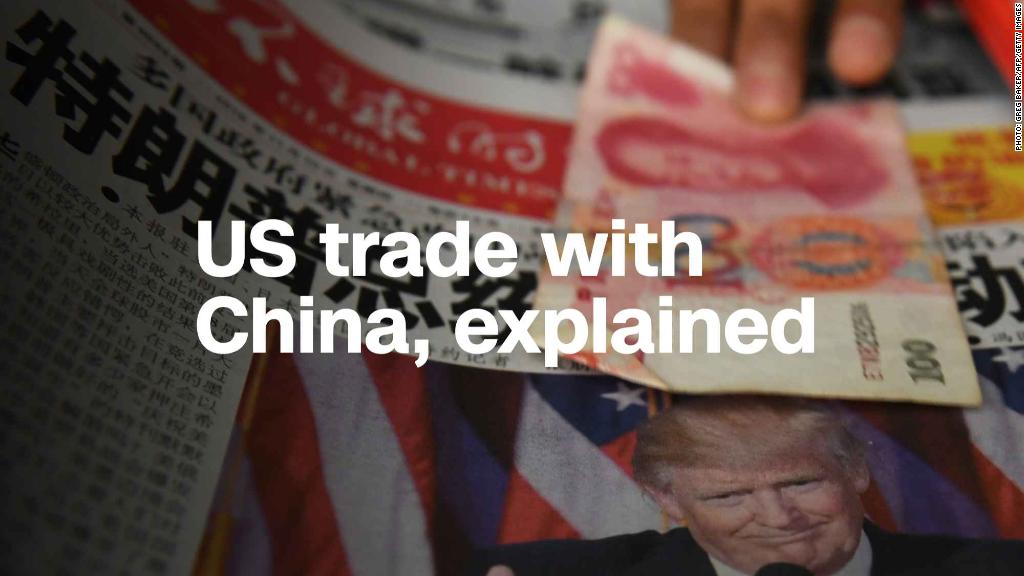 American manufacturing executives are worried about President Trump's tariffs on steel and aluminum — and a potential trade war with China.
Manufacturing activity fell slightly in March, the Institute for Supply Management said Monday. New orders and production dropped a notch, but the industry still grew for the 19th straight month.
Comments published along with the ISM report show that factory owners are concerned about the tariffs, which took effect March 23. The comments also show a contrast between Trump's promise to revive manufacturing and the real impact of his trade policy.
Trump imposed a 25% tariff on imported steel and a 10% tariff on imported aluminum. The tariff applies to most nations, although some have been given temporary exemptions.
Related: China hits US with tariffs
"We are concerned about the impact of tariff and trade wars on demand," one chemical manufacturing executive told ISM. The executive noted that business conditions haven't yet changed.
"New tariffs are causing concern across the supply chain. Full impact will take a few weeks to reveal itself," another manufacturer wrote.
One machinery maker said the tariffs caused "panic buying" of raw materials, which led to a surge in prices.
"Much concern in the industry regarding the steel and aluminum tariffs recently," the person added.
ISM does not identify the executives in its survey, and it lightly edits the comments.
China retaliated against the steel and aluminum tariffs on Monday by imposing its own tariffs on American exports, including pork, fruit, nuts and wine. The products amount to about $3 billion a year, a relatively small number.
On top of the steel and aluminum tariffs, the Trump administration is expected to announce tariffs on at least $50 billion of Chinese exports to the United States. Administration officials say businesses will have two months to weigh in before Trump decides when to apply the tariffs.