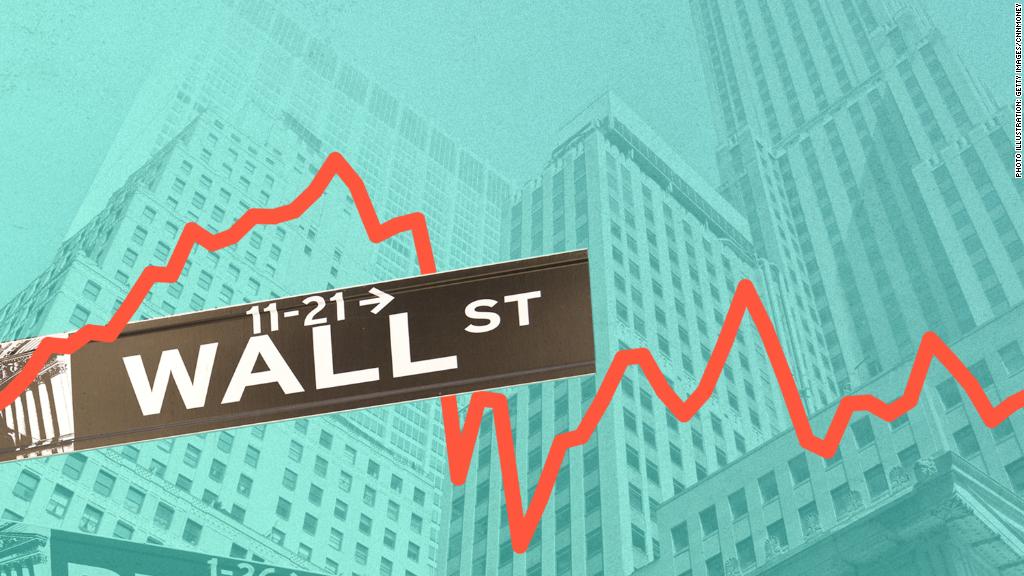 Remember when the markets were boring?
Volatility was essentially absent throughout 2017 -- the calmest year for markets in more than five decades. But the stock market roller coaster is back. Giant 459-point swings like Monday's plunge in the Dow are the new normal.
Last year, the S&P 500 moved 2% or more precisely zero times. That's happened six times so far this year -- three up, and three down, including Monday's 2.2% decline.
There were only eight days in 2017 when the S&P was up or down at least 1%. This year, stocks have moved 1% 23 times, and markets are on pace for the most volatile year since the financial system meltdown of 2008.
Unlike 2008, the economy is in fairly good shape. And markets aren't really all that far from where they started the year -- the wild moves in both directions have left the S&P down only 3.4% for the year through Monday's close. The Dow is down about 4%.
Related: Wall Street wants Trump to lay off Amazon and stop trade wars
Stock prices rose too high last year, said Art Hogan, chief market strategist for B. Riley FBR. Now, investors worry that the Federal Reserve could raise rates too fast or the Trump administration might start a trade war that could cause a global recession.
"We had a jack rabbit start due to exuberance over passing tax reform," Hogan said. "And then we slammed on the brakes when we became concerned there could be a policy mistake in the future."
The normal year has about 50 daily moves 1% or more, Hogan said, or about one a week. He doesn't expect the market to calm down to that normal level of volatility any time soon.
"We've got so many competing narratives it will take a while for the market to find a level for all the things causing it concern," he said.