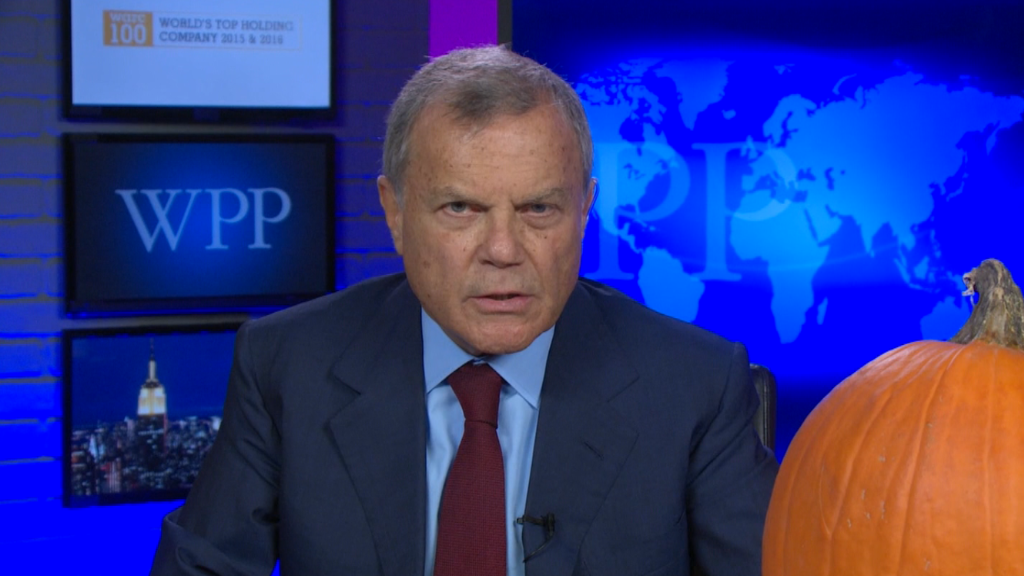 Martin Sorrell, the CEO of the world's biggest ad agency, is under investigation over claims of "personal misconduct."
WPP said in a statement on Tuesday that the company's board has hired an independent counsel to conduct the probe. The British ad agency added that the investigation is ongoing.
WPP (WPP) said that "the allegations do not involve amounts which are material to WPP." It gave no further details.
The Wall Street Journal reported on Tuesday that the board is investigating whether Sorrell "misused company assets."
Sorrell said in a statement that he rejected allegations of financial impropriety "unreservedly."
"As a significant share owner, my commitment to the company, which I founded over thirty years ago, remains absolute -- to our people, our clients, our shareholders and all of our many stakeholders," he added.
Related: WPP shows why it's a bad time to be an ad exec
WPP shares dropped 2.5% on Wednesday in London. The stock is down by roughly 45% since hitting an all-time high in early 2017.
It's a trying time for the company. Last month, WPP disclosed annual earnings and an outlook for 2018 that caused its stock to plunge.
The conglomerate, which own 400 agencies including Ogilvy & Mather, said that sales will be flat this year, and long term earnings growth could drop as low as 5%.
Ad spending by WPP's biggest clients, which include Ford (F), HSBC (HSBC), Unilever (UL) and Procter & Gamble (PG), was below average last year and is not forecast to improve.
Related: The best-paid CEO in Britain is taking a major paycut
More broadly, the advertising industry is being rocked by a shift from TV and print ads to digital spots, which are cheaper to produce and easy for companies to make without help from an ad agency.
The firm's long-time CEO made £70 million ($98 million) in 2015 and £48 million ($68 million) last year.
The company had previously defended Sorrell's pay, arguing that he built the company over decades into a global giant that now employs over 200,000 people.
He's since taken a pay cut in the face of shareholder pressure. The company said last year that Sorrell would be paid a maximum of £20 million ($28 million) in 2017.
— CNN's Alanna Petroff contributed to this report.