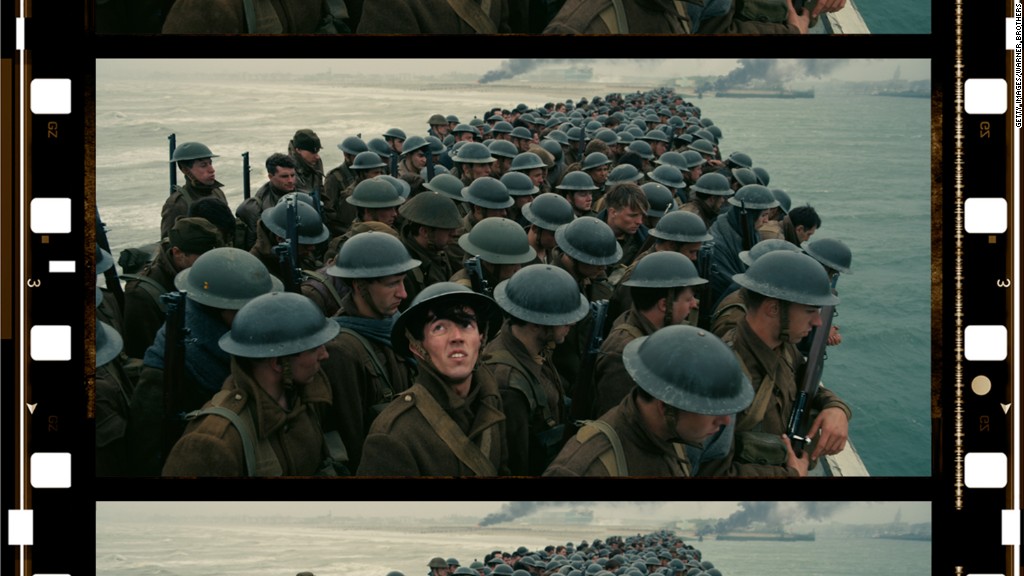 The global box office hit a record high last year, but there were declines in revenue in North America, according to a new report.
The report, which was released by the Motion Picture Association of America on Wednesday, showed that the worldwide box office hit a record $40.6 billion in 2017, which is a 5% increase from 2016.
That's the good news for Hollywood filmmakers. The bad news is that the growth around the world was stymied by declines back home.
The US and Canada box office dipped by 2% from the record high of $11.4 billion in 2016. The more concerning drop for Hollywood isn't box office totals, but rather with how many people are actually going to the movies.
The U.S. and Canada sold more than 1.2 billion tickets last year, a 6 percent drop from last year.
The reason that the box offices didn't see a bigger drop in revenue is likely due to rising ticket prices. The average ticket price went up 32 cents to $8.97 in 2017, according to the report.
So in terms of moviegoers, where did all those eyeballs potentially go? Well, one culprit appears to be online video services, which saw overall subscriptions increase to 157 million domestically in 2017, a whopping 21% increase from the year prior.
Yet, despite its declines, the box office of U.S. and Canada last year still saw 263 million people go to the cinema at least once. That's more than three-quarters of the population for those two countries.
"It's no surprise that the number of people watching streaming services is growing at a breakneck pace," said Paul Dergarabedian, senior media analyst at comScore (SCOR). "But the fact that the big screen experience remains an essential part of the entertainment diet proves that no matter how many competitors have come along, going to the movies is a habit that is not going to be broken anytime soon."
Related: Diversity is dominating the 2018 box office
Last year was a mix bag for Hollywood that included huge box office hits like "Star Wars: The Last Jedi," "Beauty and the Beast" and "Wonder Woman" amid what is now the worst summer movie season in 20 years.
Despite the the success of "Black Panther" this year, 2018's box office is trailing last year by 4.6% so far, according to comScore.
"Hollywood cannot just rely on home runs at the box office like 'Star Wars' and 'Black Panther," Dergarabedian added. "This data shows it needs more doubles and triples as well."