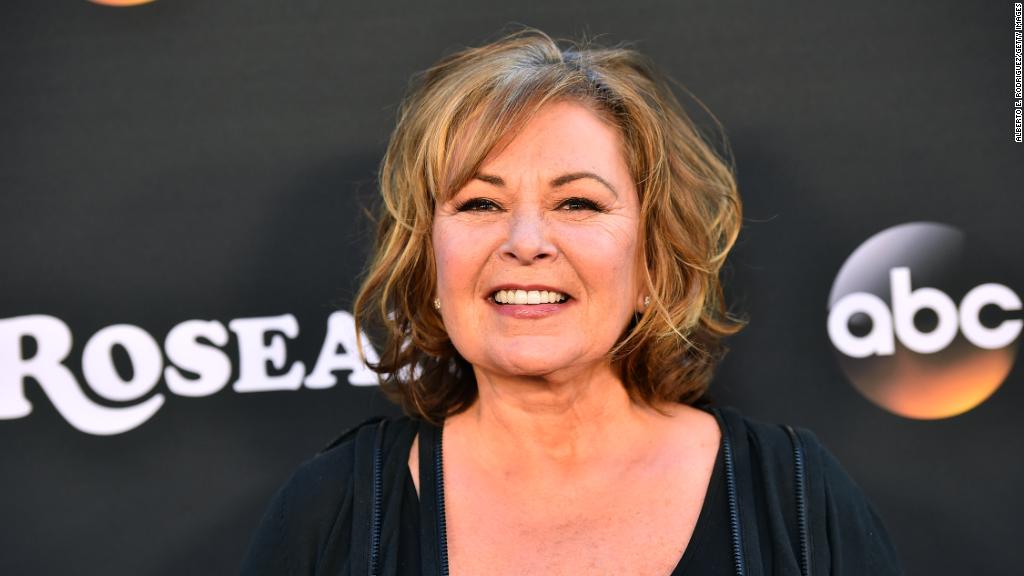 The second week of ABC's revival of "Roseanne" didn't get quite as many viewers as it did in its big return, but it was still the biggest thing on TV Tuesday night.
An average of 15.2 million people tuned in for the second week of episodes of the reboot of the beloved comedy.
That number represents a 17% dip from the whopping 18.2 million viewers the show had last week -- but it's still a number almost any other show would love to get. And it helped lift ABC's total viewership in primetime by 84% compared to the same night last year.
By comparison, NBC's reboot of "Will & Grace" last fall lost 30% of its viewers from its debut in its second week back in the fall.
"Roseanne" fared especially well with audiences away from the coasts. It rated highest in Kansas City, Cincinnati and Pittsburgh -- in Kansas City, Nielsen estimated, 16.1% of homes were tuned into the show.
Last week's debut of the rebooted "Roseanne" brought in numbers that shocked the TV industry. The episodes last week brought in TV's highest ratings in the advertiser-coveted 18-to-49 demographic for any comedy telecast since 2014. They also topped the show's original finale 21 years ago by 10% in total viewers, a remarkable accomplishment at a time when ratings across TV have fallen precipitously.
The numbers for this week's "Roseanne" episode will likely grow. The debut of the sitcom last week notched 25 million viewers total when accounting for three days of time-shifted viewing -- that is, people watching on DVRs and on demand.
The figures were such a surprise that they led to ABC immediately renewing the revival for a second season and to the show's star, Roseanne Barr, getting a call from President Trump.
Related: 'Roseanne' comes roaring back with 18 million viewers
The return gained further attention throughout the week due to the politics of the show, which tells the story of the Conners, a blue-collar family living in the fictional Illinois town of Lanford, and of its star, who is a Trump supporter in real life and on the show. "Roseanne" originally ran on ABC from 1988 to 1997.
Trump brought up the numbers for the ABC sitcom in a speech in Cleveland, Ohio last week saying, "Over 18 million people! And it was about us!"