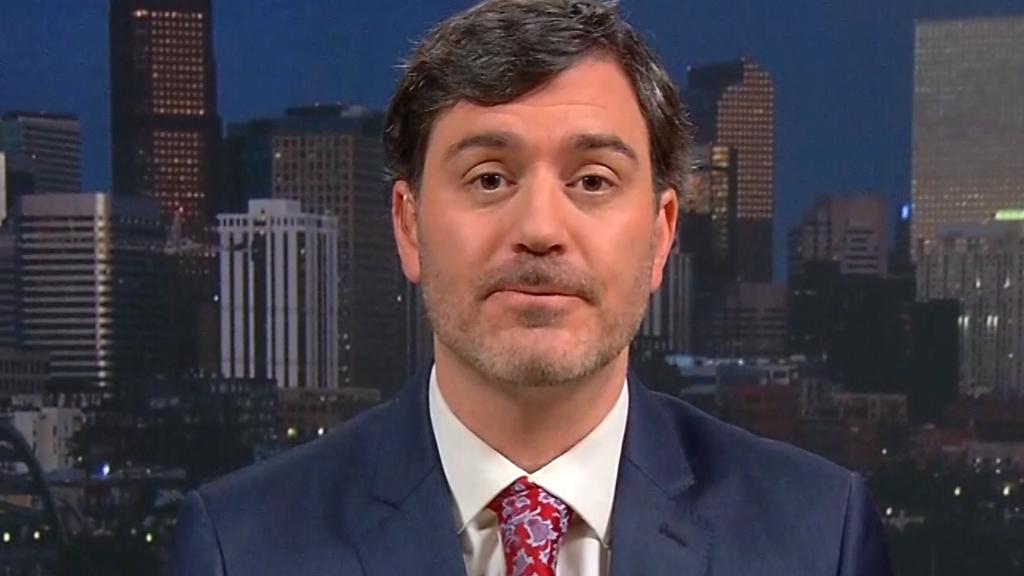 A morning TV producer at a Sinclair-owned station in Nebraska has resigned in protest of what he calls the company's "obvious bias."
Justin Simmons gave notice at KHGI TV on March 26. This was after Sinclair's corporate headquarters mandated that local anchors read the controversial promos warning of "fake" and biased news, but before the promos went viral and became a national topic of discussion.
Simmons told CNNMoney that he had been concerned about Sinclair's corporate mandates for the past year and a half, and that the promos were just the final straw.
"This is almost forcing local news anchors to lie to their viewers," he said.
He said his feelings are shared by others at his station, but didn't want to say anything that would imperil his colleagues.
Simmons' decision to quit is a dramatic example of the tensions that exist between Sinclair-owned newsrooms and the company's Maryland-based management. Staffers like Simmons feel that the conservative owners of Sinclair are interfering in local news coverage. (Most of Sinclair's stations are CNN affiliates -- meaning CNN shares content and resources with them and vice versa.)
Related: Sinclair responds to criticism of media-bashing promos
In a resignation letter he shared with CNNMoney, Simmons wrote that he has been required to air "several segments that have made me uncomfortable." He cited "the news media bashing promo our local anchors have been required to read" as the most recent example.
Simmons joined KHGI, known as NTV, nearly four years ago, first in a video editing role. At first the station was owned by Pappas. But Pappas went bankrupt and Sinclair acquired the station at auction in 2015.
"I've always kind of been on edge about Sinclair," Simmons said.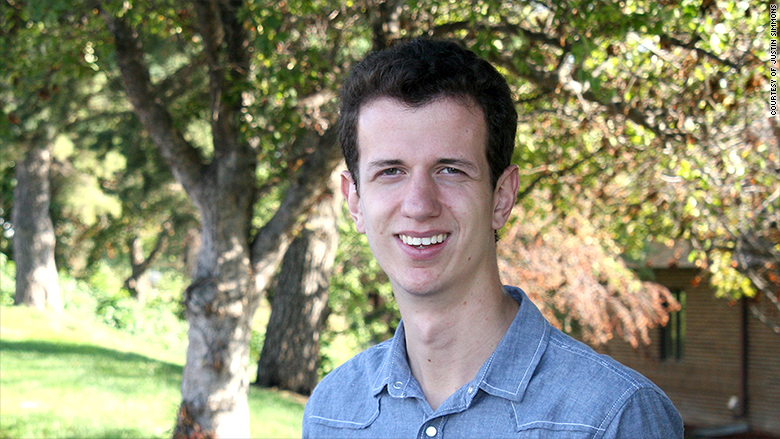 In late 2016, he became a producer on the morning show. He noticed requirements from corporate becoming more and more common. These are known as "must-runs:" National segments that local producers are told to air during their newscasts.
One of the "must-runs," the "Terrorism Alert Desk," is a recurring segment about security threats. Critics call the segments alarmist and full of fear-mongering.
Pro-Trump commentaries by former Trump campaign adviser Boris Epshteyn are another "must-run" feature.
Simmons asserted that there isn't a hunger for Epshteyn's boosterish videos.
"On YouTube, he only has a couple hundred views for some of his videos," Simmons said. "On Facebook he's not that popular either. To me that's also a concern because Sinclair is forcing us to air these."
Simmons echoed what staffers at other stations have described: Top-down mandates to take up local news time with national stories that sometimes have a conservative bent.
At one point, when higher-ups noticed that he ran only 60% of the "must-runs" in the morning show, "my boss got in trouble," Simmons said.
The station's news director Matt Weesner and general manager Vincent Barresi did not respond to requests for comment.
In his resignation letter, Simmons thanked Weesner for the growth opportunities he was given.
He said he does not have another job lined up -- but felt he had to step down when the promos were mandated.
"Making the local anchors do this was a big concern for me," he said. "I didn't go into news to give people biased information."
"Resigning seemed like the least I could do," he added. "I wish there was more."
At some of Sinclair's stations, some local anchors resisted recording the promos, while others went along with the initiative. The backlash has been fierce on social media ever since Deadspin published a compilation of the promos last weekend.
"Why don't they quit?" has been a theme in the social media reaction to the promos -- meaning, why don't journalists quit if they are troubled by the company's actions?
But some employees, especially on-air anchors and reporters, are under contract. While contracts are common in the TV news industry, Sinclair's contracts have been described as particularly onerous, with severe penalties attached.
Simmons told CNNMoney he was free to quit because he wasn't under contract.
He originally proposed an April 20 resignation date to his boss, but when he later told his boss that he was speaking with a reporter from CNNMoney, he was put on paid leave.
Sinclair has defended the promos as a simple "journalistic responsibility campaign" to market its stations. The company said in a statement on Monday that "the promos served no political agenda, and represented nothing more than an effort to differentiate our award-winning news programming from other, less reliable sources of information."
But Simmons -- and other staffers who have spoken with CNNMoney on condition of anonymity -- see it very differently.
Aaron Weiss, who was a news director at a Sinclair-owned station in 2013, described the dynamic on CNN's "New Day" on Wednesday.
"The problem with what Sinclair does is, they co-opt the credibility that local anchors have built up in their communities over years and decades, and use that credibility to promote a political agenda. And that, to me, is what it so ethically inappropriate about what Sinclair does," Weiss said.