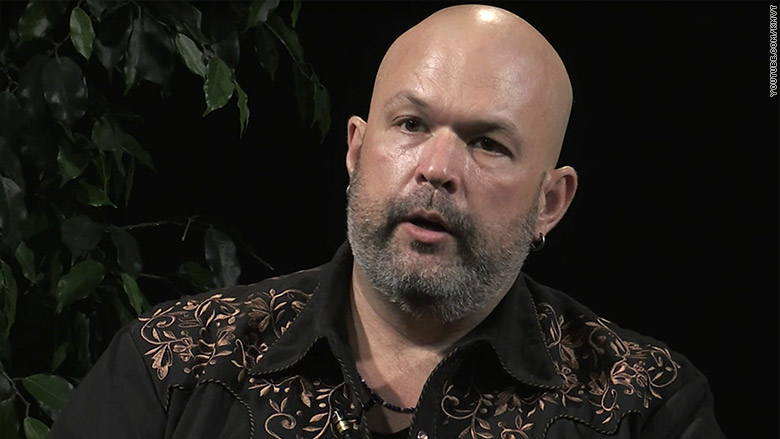 The Atlantic has parted ways with Kevin Williamson, the conservative columnist who faced a storm of controversy over his previous comments on abortion after being hired last month by the magazine, Editor-in-Chief Jeffrey Goldberg announced to staff on Thursday.
In a note sent to staff, and provided to CNN, Goldberg said Williamson's comments calling for women who have had abortions to be punished by death ran "contrary to The Atlantic's tradition of respectful, well-reasoned debate, and to the values of our workplace."
In 2014, Williamson said on Twitter that "the law should treat abortion like any homicide." He suggested in that conversation, which was recirculated on Twitter after The Atlantic announced it had hired him on March 22, that he would like to see the death penalty carried out through hangings.
Williamson's defenders downplayed the comments as a mere Twitter exchange, and Goldberg defended him at the time by telling his staff that he did not believe "one's life works should be judged by an intemperate tweet and that such an episode should not necessarily stop someone from having a fruitful career at The Atlantic."
But on Wednesday the liberal media watchdog group Media Matters uncovered a 2014 podcast in which Williamson reiterated such views, which, Goldberg told staff, "caused us to reconsider this relationship."
"The language he used in this podcast—and in my conversations with him in recent days—made it clear that the original tweet did, in fact, represent his carefully considered views," Goldberg wrote. "The tweet was not merely an impulsive, decontextualized, heat-of-the-moment post, as Kevin had explained it. Furthermore, the language used in the podcast was callous and violent."
Goldberg, who has recently hired a slew of writers to join The Atlantic, wrote that he was still "committed to grappling with complex moral issues in our journalism."
"Some of our colleagues are pro-life, and some are pro-choice; we have pro-death-penalty and anti-death-penalty writers; we have liberals and conservatives," Goldberg wrote. "We obviously understood that Kevin himself is pro-life when we asked him to write for us. This is not about Kevin's views on abortion."
Williamson, who did not immediately respond to a request for comment, was hired to write for The Atlantic's new Ideas section, which focuses on opinion and commentary. He previously worked for the National Review.