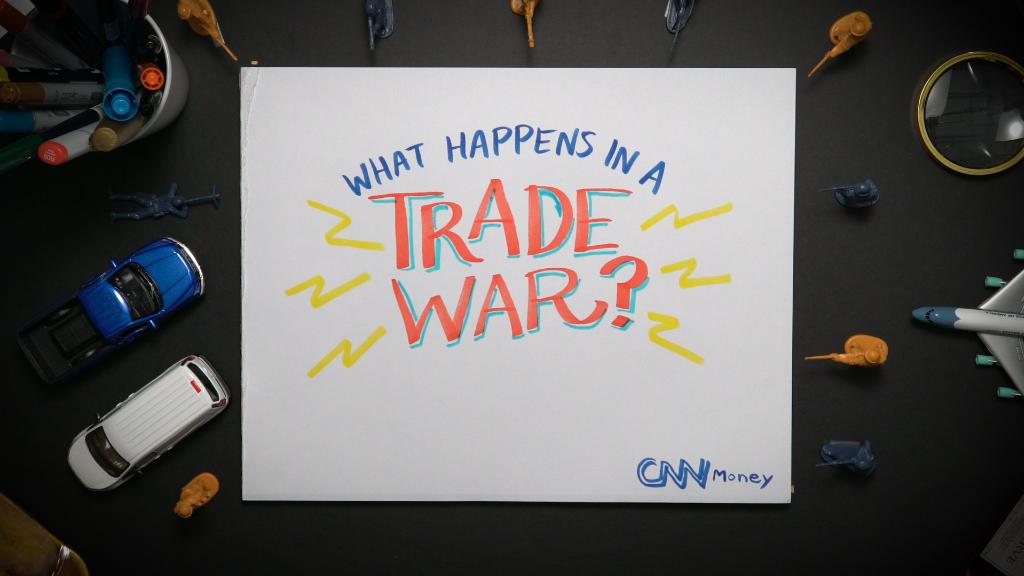 President Donald Trump ratcheted up the trade war rhetoric with China on Thursday evening, saying he was considering another wave of steep tariffs on the country's exports to the United States.
"In light of China's unfair retaliation, I have instructed the [United States Trade Representative] to consider whether $100 billion of additional tariffs would be appropriate," the president said in a statement.
Earlier this week, the United States announced new tariffs on $50 billion worth of Chinese goods, claiming that China is stealing US intellectual property. China responded within hours by announcing $50 billion worth of tariffs on US goods.
The moves follow US tariffs that were imposed earlier this year on Chinese steel and aluminum, which also prompted retaliatory measures from China.
Trump's announcement late Thursday that his administration could target another $100 billion of Chinese goods rattled markets and drew criticism from businesses and from within his own party.
Have questions about China, tariffs and a possible trade war? Ask them here
The Chinese government responded by reiterating that it doesn't want "to fight a trade war, but we are not afraid of fighting it."
"If the United States disregards the opposition of China and the international community, and insists on unilateralist and protectionist trade practices, the Chinese side will follow through to the end and will not hesitate to fight back at any cost," the Chinese Commerce Ministry said in a statement Friday.
"We are prepared and have already formulated very detailed countermeasures," Gao Feng, a ministry spokesman, told reporters at a hastily arranged press conference later on Friday.
The Dow fell sharply at the open on Friday, but recovered some lost ground to trade 0.5% lower. US stocks had gained on Thursday as investors appeared to warm to the idea that the barbs between Washington and Beijing were all talk.
Investors were reassured by Larry Kudlow, the director of the White House National Economic Council, who also characterized the tariffs as just proposals in remarks on Thursday.
He told reporters there is "nothing around the corner" regarding any concrete tariff plans.
Related: How China gets what it wants from American companies
Asian stock markets showed little sign of alarm over Trump's latest announcement, with most indexes posting moderate gains or losses on Friday. Stocks in Hong Kong, where the market had been closed Thursday, gained more than 1%. Exchanges in mainland China were shut Friday for a public holiday.
Trump's latest tariff threat was met with criticism from members of his own Republican party. Nebraska Senator Ben Sasse called the move "the dumbest possible way to do this."
"Hopefully the President is just blowing off steam again but, if he's even half-serious, this is nuts," he said in a statement.
"China is guilty of many things, but the President has no actual plan to win right now. He's threatening to light American agriculture on fire," Sasse added.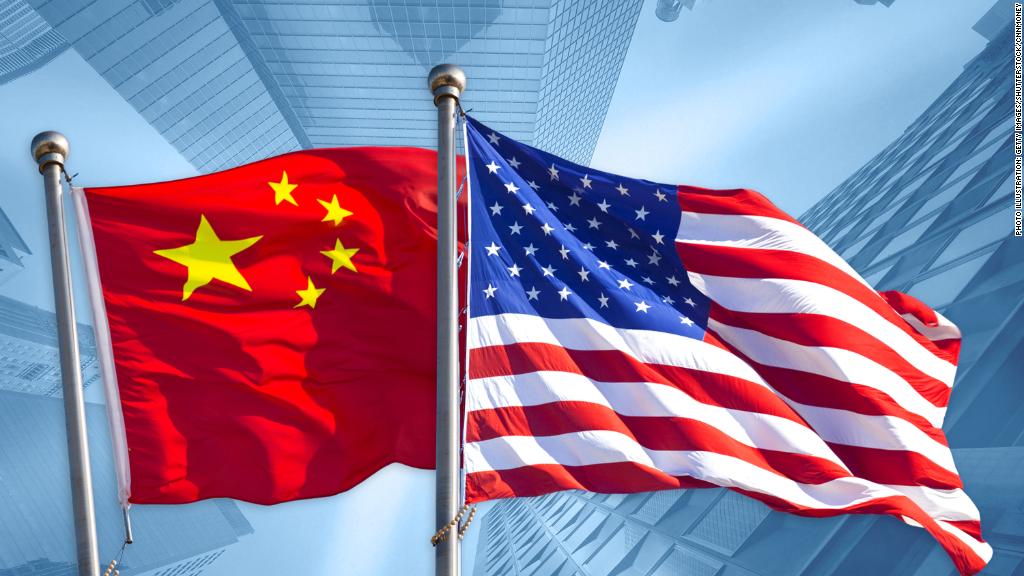 US retailers also slammed Trump's announcement, accusing him of "playing a game of chicken with the nation's economy."
The National Retail Federation, an industry group, said in a statement that while it agreed on the need to address China's unfair trade practices, "these tit-for-tat trade actions could ... make it harder for Americans across the country to afford everyday products and basic necessities."
The US government on Tuesday threatened to levy import taxes on more than 1,300 Chinese products, including TVs, dishwashers and printers. In turn, China vowed to target key US exports, including soybeans.
Related: China takes aim at America's soybean farmers
"Rather than remedy its misconduct, China has chosen to harm our farmers and manufacturers," Trump said in his statement Thursday.
Trump said he instructed the US Trade Representative to "identify the products upon which to impose" the additional tariffs he suggested.
US Trade Representative Robert Lighthizer in a statement late Thursday called Trump's request "appropriate."
"China has chosen to respond thus far with threats to impose unjustified tariffs on billions of dollars in US exports, including our agricultural products," Lighthizer said. "Such measures would undoubtedly cause further harm to American workers, farmers, and businesses. Under these circumstances, the president is right to ask for additional appropriate action to obtain the elimination of the unfair acts, policies, and practices identified in USTR's report."
Trump said he had also instructed the Secretary of Agriculture "to use his broad authority to implement a plan to protect our farmers and agricultural interests."
He also left the door open for further discussion with the Chinese government.
"The United States is still prepared to have discussions in further support of our commitment to achieving free, fair, and reciprocal trade and to protect the technology and intellectual property of American companies and American people," he said.
Chinese officials this week also said they were eager to engage, but the tone had changed by Friday.
Gao, the spokesperson for the Commerce Ministry, told reporters that China and the United States were not currently engaged in trade negotiations, and Trump's latest comments made talks even more unlikely.
"The US-China trade rhetoric fluctuates between escalation and negotiation," said Kerry Craig, global market strategist at JP Morgan Asset Management. He warned that talks "could be complex and various factors such as [intellectual property] and technology will linger beyond a single trade dispute."
—CNN's Serenitie Wang, Steven Jiang, Julia Horowitz and Paul R. La Monica contributed to this report.