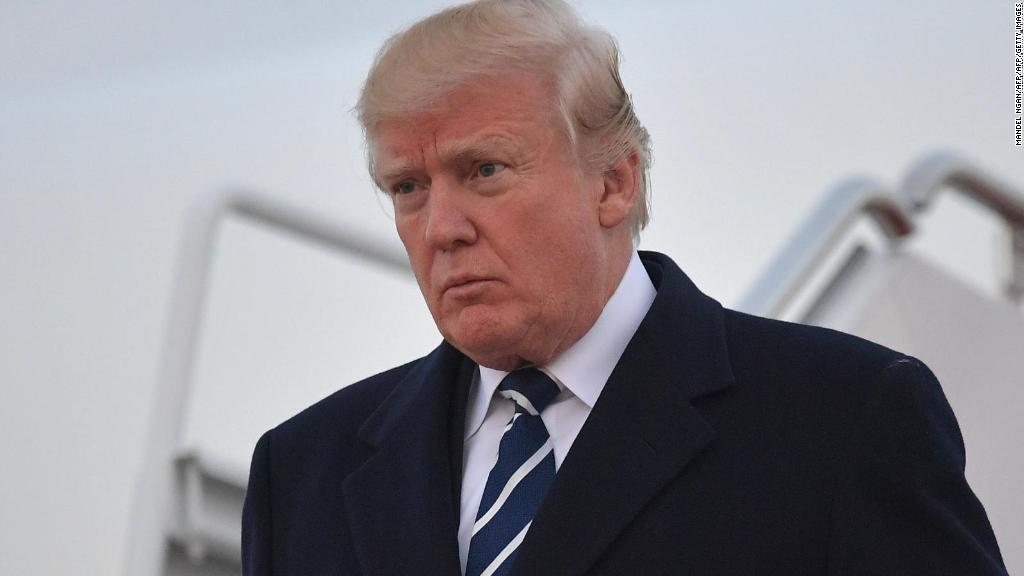 For the second year in a row, President Trump is snubbing an annual celebration of the White House press corps.
The president said in a radio interview that he is "probably" skipping the White House Correspondents' Association's annual dinner.
Then the association said it had been told by the White House that he will not be coming.
"The White House has informed us that the president does not plan to participate in this year's dinner but that he will actively encourage members of the executive branch to attend and join us as we celebrate the First Amendment," the group's president, Margaret Talev, said Friday morning.
Related: Trump averages a 'fake' insult every day. Really. We counted.
Skipping the dinner is a symbol of the president's deeply strained relationship with the news outlets that cover him. While he covets attention and approval from reporters -- and has friendly relationships with some of them -- he routinely attacks the "fake" media and tells the public not to trust outlets he opposes.
Trump's decision to skip last year's dinner stood out because presidents almost always attend and give a speech. Trump instead held a rally as a form of counter-programming.
This year's dinner is scheduled for April 28. At its heart the annual event is about recognizing the work of Washington reporters, presenting awards and raising funds for scholarships. But over the years it has become an A-list extravaganza, spawning a weekend full of events around the city.
Last year the weekend was a bit more subdued, in light of the president's absence and his anti-media attitude. Some attendees said they were happy to see the dinner take on a more serious tone. But there was also disappointment about the president's decision not to participate.
In recent weeks there has been speculation about what Trump would do this year.
In an interview on WABC on Friday morning, he put that to rest, saying "Pretty unlikely. I won't do it."
"I sort of feel like the press is so bad, and so fake," he added. "In many cases they literally make up sources." (They do not.)