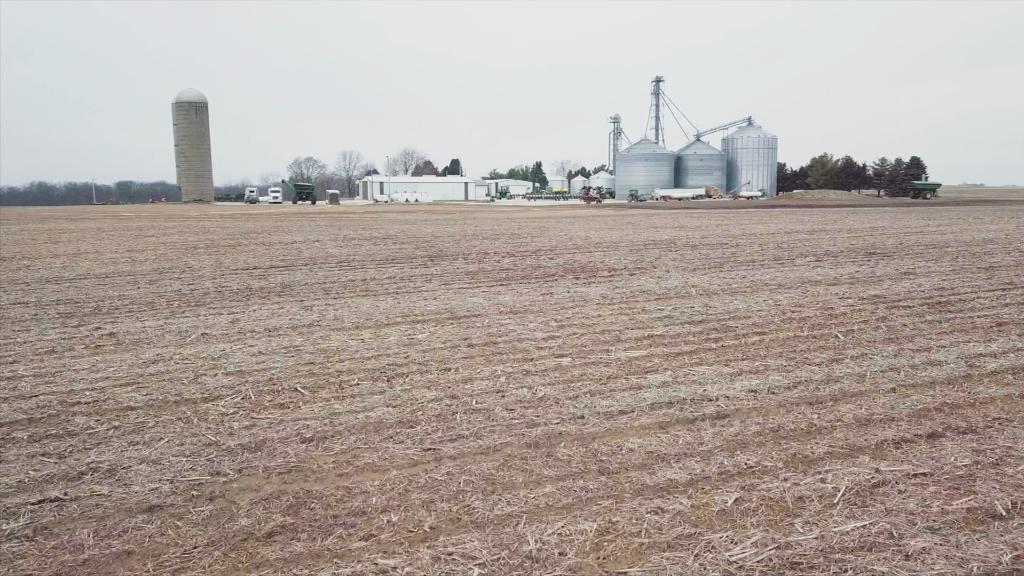 President Trump acknowledged Monday that American farmers may be hurt by Chinese tariffs.
But he insisted that farmers would be better off over the long term. He also indicated that any pain farmers feel won't affect his political fortunes.
Farmers "are great patriots," Trump said at the White House. "They understand that they're doing this for the country. And we'll make it up to them. And, in the end, they're going to be much stronger than they are right now."
A moment later, he said of China: "It's not nice when they hit the farmers, specifically, because they think that hits me."
China has promised to put a tariff on American soybeans if Trump goes through with his threatened tariffs on up to $150 billion in Chinese goods.
Iowa, Nebraska, Indiana and Missouri, all of which voted for Trump in 2016, are major producers of soy, and China is America's biggest export market for the crop. China has already imposed tariffs on US fruits, nuts, pork and wine.
Related: US-China trade battle: Catch up here
The United States is not expected to apply its tariffs at least until June, according US Trade Representative Robert Lighthizer, White House chief economic adviser Larry Kudlow and other senior officials.
Trump said Monday that farmers would benefit from the results of US negotiations with China and a revised NAFTA, the trade deal between the US, Canada and Mexico. Trump also directed the US Agriculture Department on Monday to look into other ways to protect US farmers from China's tariffs.
Related: Your China-US trade fight questions, answered
But even that suggestion illustrates how farmers' dependence on free trade doesn't square with Trump's views.
For years, most American farmers have praised NAFTA as a big win for US agriculture because it opened up lowered trade barriers in Mexico, which has become one of the top buyers of US pork, grain and soy. About 14 million American jobs across industries depend on trade with Canada and Mexico, according to the US Chamber of Commerce, a pro-trade lobbying group.
Herb Karst, head of Karag farms in Billings, Montana, was disappointed with Trump's comments Monday.
"First reaction from me was 'wow,'" Karst said by phone Monday afternoon. The grain farmer, who is also a representative for Farmers for Free Trade, an advocacy group, also said Trump's "logic is so far out there."
Karst added: "This latest trade action [by China], if it is on soybeans, if it does come about, it will have a devastating impact on US soy farmers, and by extension all US farmers."