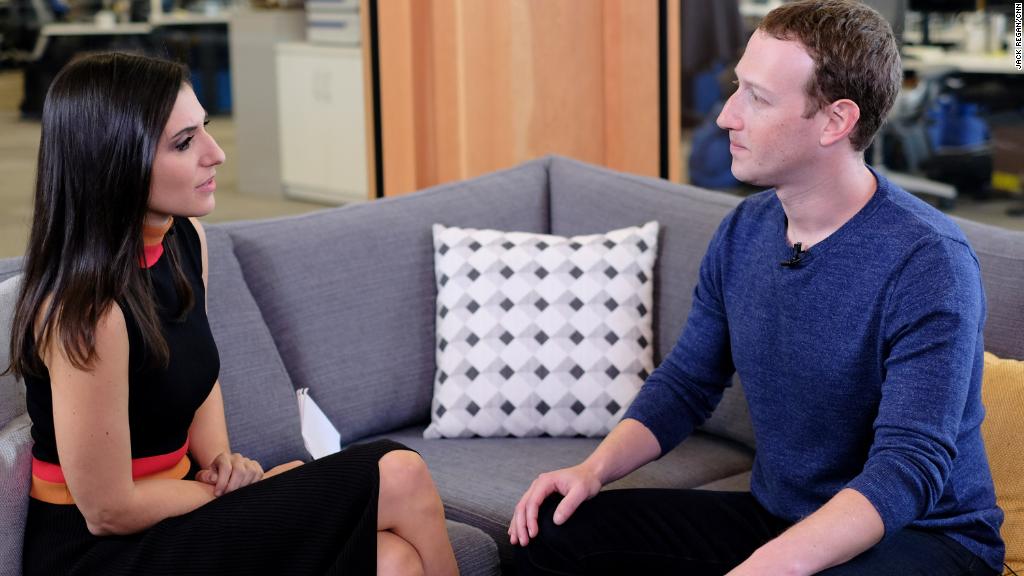 Facebook CEO Mark Zuckerberg will meet Monday with lawmakers, including members of committees holding hearings this week on the Cambridge Analytica scandal, according to a source familiar with the matter.
The company has faced a fierce backlash since news broke last month that Cambridge Analytica, a London-based data analytics group that worked for the 2016 Trump campaign, was able to obtain information about tens of millions of users. The news of Monday's meetings was reported earlier by Reuters.
Zuckerberg is scheduled to go before a joint hearing of the Senate Judiciary and Commerce committees on Tuesday, and then the House Energy and Commerce Committee on Wednesday.
Facebook on Monday will begin alerting the 87 million users whose data may have been harvested by Cambridge Analytica.
The company plans to post a link at the top of users' news feeds that will allow them to see which apps are connected to their Facebook accounts and what information those apps are permitted to see.