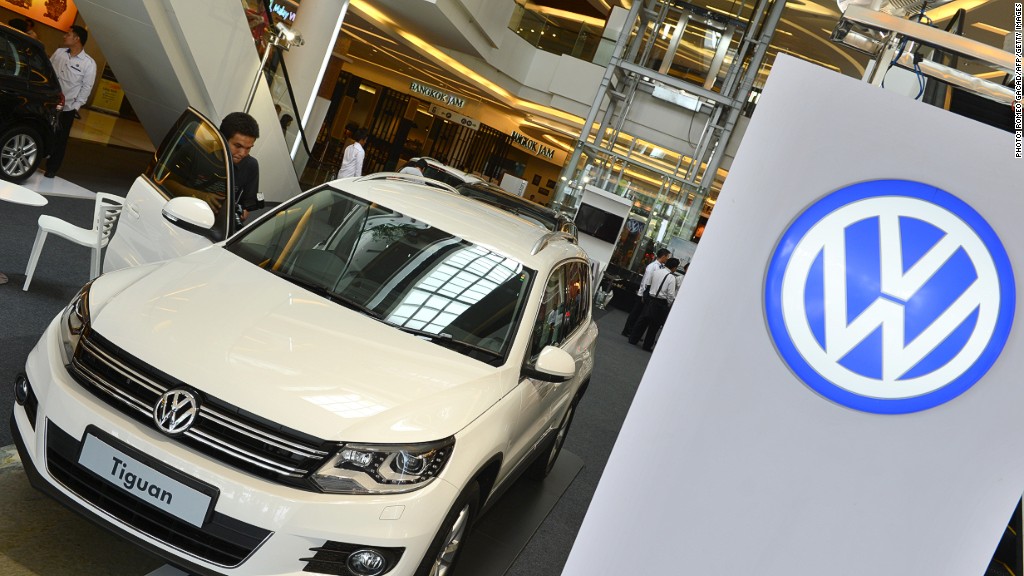 Europe wants to give consumers more legal muscle.
The European Commission proposed new rules on Wednesday that would allow its citizens to band together and seek compensation from companies.
The rules aren't as friendly to consumers as US class actions. But they should give people in the European Union a new tool to address wrongdoing by businesses.
"In a globalized world where the big companies have a huge advantage over individual consumers we need to level the odds," said Věra Jourová, the European Commissioner for Justice, Consumers and Gender Equality.
"[These] actions, in the European way, will bring more fairness to consumers, not more business for law firms," she added.
The proposal is designed to fix a patchwork system of national rules that makes it difficult, or impossible, for consumer groups to bring suits when companies break the law.
The Commission said Volkswagen's (VLKAY) diesel scandal demonstrated that consumer laws should be strengthened to ensure companies face consequences for wrongdoing.
Under the proposed rules, the Commission said that Volkswagen owners would be able to seek compensation from the company in court for rigging car emissions. It said that drivers could get a full refund if a court found that Volkswagen broke the law.
If a corporate problem is widespread, national authorities would be able to pursue hefty fines.
"It cannot be cheap to cheat," said Jourová.
No frivolous claims
The Commission said it has been careful to ensure it does not copy the US class action system, which has been criticized for encouraging frivolous suits.
It said that only government-vetted, non-profit consumer groups will be allowed to file cases, and they must prove that a company has broken the law before compensation is paid.
Additionally, consumers won't be able to seek compensation for things like emotional distress.
"No punitive damages should be awarded," the Commission said. "Consumers will be compensated for the actual harm suffered."
The European Consumer Organization, a consumer group based in Brussels, said it welcomed the "long overdue" proposal.
"For too long, consumers have not had the access to justice they deserve when they suffer from unfair or illegal business practices," said Monique Goyens, the group's director general.
The proposed rules must still be approved by the European Parliament and the European Council.