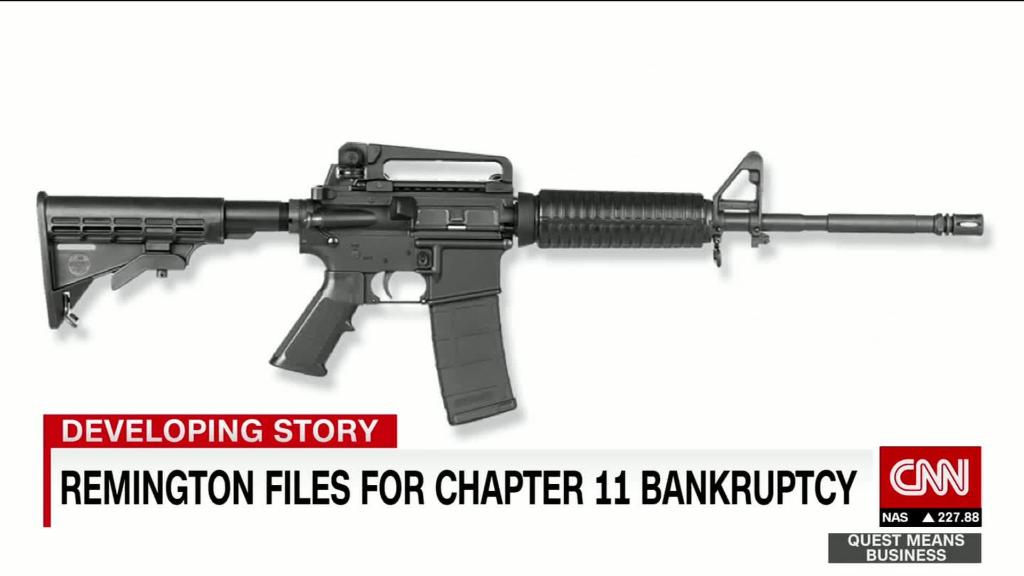 Wells Fargo says it will keep lending to gun manufacturers.
Two of its competitors, Bank of America and Citi, have taken a step away from the gun industry since a shooting at a Florida high school left 17 people dead.
But Wells (WFC) chief financial officer John Shrewsberry told reporters Friday that the bank is "not currently setting policy in our extension of credit."
"As our CEO has publicly stated, we do not believe that the American public wants banks to decide which legal products consumers can and cannot buy," spokesman Alan Elias said. "We believe this issue requires a legislative solution that allows the public to voice their concerns."
He said the bank does make sure that its customers in the gun industry follow state and federal law.
Earlier this week, a Bank of America (BAC) executive told Bloomberg that her bank planned to stop lending to manufacturers of "military-style firearms." Bank of America is listed as a creditor in the Chapter 11 filing of Remington, but wouldn't confirm reports that it also lends to Vista Outdoor (VSTO) and Sturm Ruger (RGR).
And last month, Citigroup (C) said it would bar companies that it does business with from selling guns to people who are under 21 or have not passed a background check.
Related: Bank of America to stop lending to maker of 'military-style firearms'
Since the shooting in February at a high school in Parkland, Florida, financial institutions have come under pressure to separate themselves from companies that make and sell guns.
BlackRock (BLK) plans to offer investment funds that exclude firearms and retailers that sell them. State Street (STT) — a top shareholder in Sturm Ruger, American Outdoor Brands (AOBC) and Vista — has said that it has asked the companies how they "will support the safe and responsible use of their products."
Related: Why the AR-15 is the mass shooter's go-to weapon
Gun retailers have made changes, too. The CEO of Dick's Sporting Goods (DKS) announced plans to stop selling "assault-type rifles" and high-capacity magazines, and to stop selling to anyone under 21. Kroger (KR) said its Fred Meyer stores would phase out gun sales.
Walmart (WMT) and L.L. Bean said they would raise the minimum age for gun purchases to 21.