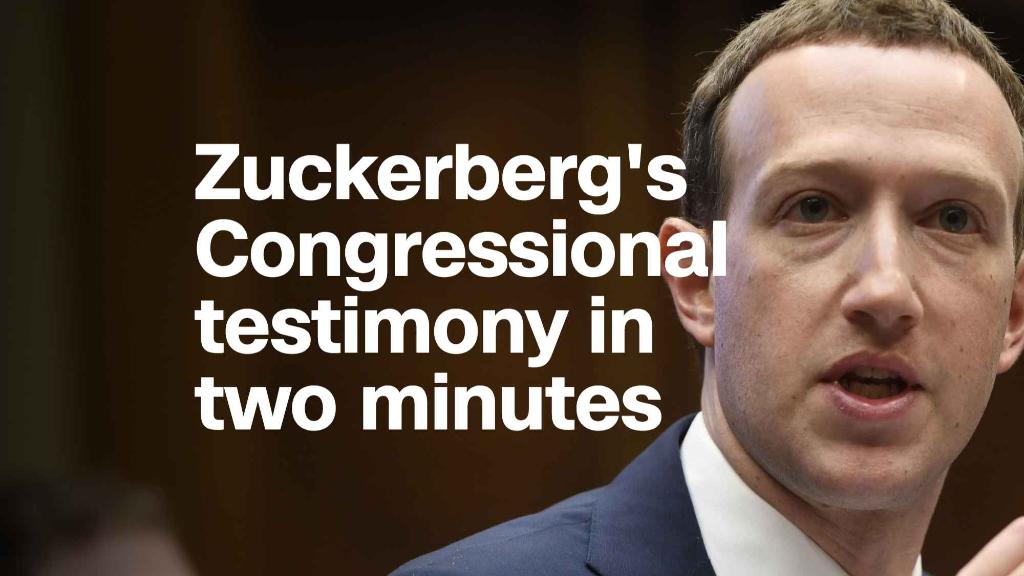 Facebook CEO Mark Zuckerberg took home just $1 for his annual base salary last year, but the company shelled out nearly $9 million on his security and private planes.
A new public filing shows Facebook significantly increased the amount it spent on keeping Zuckerberg safe in 2017, upping such expenses more than 50% from the $5.8 million it spent in 2016.
All told, the company has spent about $20 million on Zuckerberg's security and travel on private planes since 2015.
The company said the cost of Zuckerberg's "overall security program" was a way to address "threats to his safety arising directly as a result of his position as our founder, Chairman, and CEO."
"We require these security measures for the company's benefit because of the importance of Mr. Zuckerberg to Facebook," the filing states.
Related: Facebook is facing another international investigation
His private plane expenses include fees, fuel, crew and catering costs. And Facebook pays for security personnel and security systems at his residences, according to the filing.
It's not uncommon for companies to cover these types of expenses for high-profile CEOs. Apple (AAPL) recently required its chief, Tim Cook, to travel by private plane for "all business and personal travel," according to regulatory filings.
Apple spent about $317,000 on Cook's security and travel last year.
Related: Mark Zuckerberg made $3 billion while he sat for Congress' questions
Facebook also covers security expenses for Sheryl Sandberg, the company's chief operating officer and a popular author and public speaker. The company paid for $2.7 million worth of personal security expenses last year on top of her $22.5 million salary, bonus and stock award compensation package, the public filings show.
Sandberg and Zuckerberg have made the rounds in recent weeks attempting damage control. Facebook is embroiled in controversy over how the company handles the sensitive information it collects from its 2 billion users. The scandal erupted last month with headlines detailing how a data analytics firm, Cambridge Analytica, was able to harvest information about 87 million users.
Earlier this week, Zuckerberg spent 10 hours testifying before Congressional committees about the issue.