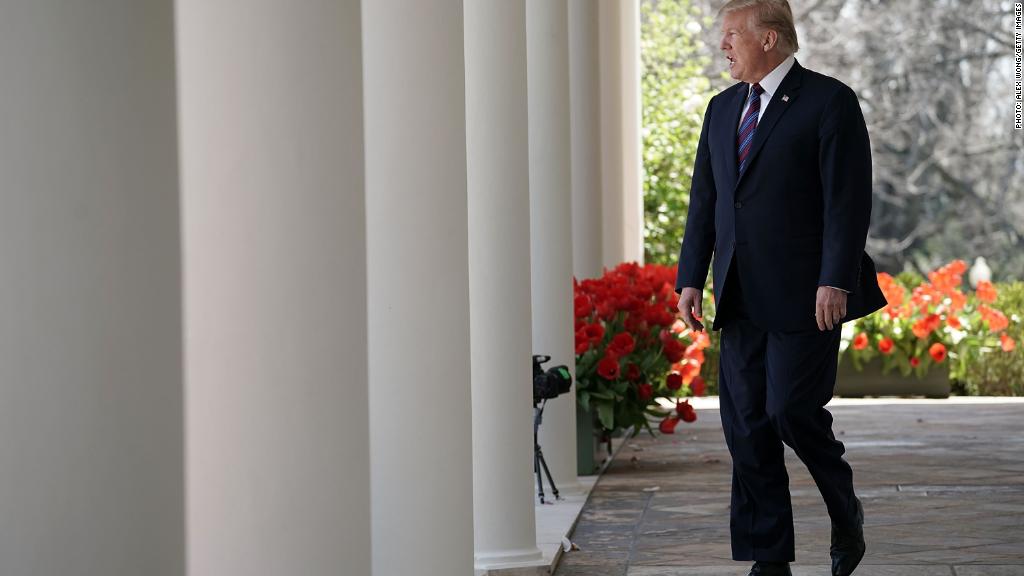 With an unusually long editorial in Monday's newspaper, The New York Times is making a forceful statement: "The president is not above the law."
The 1,366-word article warns that President Donald Trump "may act to cripple or shut down an investigation by the nation's top law-enforcement agencies into his campaign and administration." It says that "lawmakers need to be preparing now for that possibility because if and when it comes to pass, they will suddenly find themselves on the edge of an abyss, with the Constitution in their hands."
The editors are referencing concerns Trump could fire special counsel Robert Mueller or Deputy Attorney General Rod Rosenstein.
"More Republicans need to make it clear that they won't tolerate any action against either man," The Times says.
The editorial takes up a full page of Monday's Times. Normally, there are several editorials and letters from readers on the page. But the editorial page editor, James Bennet, said this moment in time called for a unique response.
"It's become apparent in recent days that this political and legal struggle could escalate at any moment into a full-blown constitutional crisis that no one should want," Bennet told CNNMoney in an email. "We hope that won't happen, but we wanted to prepare our readers -- and maybe even help fend off the crisis -- by making clear how high the stakes would be."
Related: Can Congress stop Trump from firing Mueller?
The editorial was published on NYTimes.com Sunday evening. It was produced by the newspaper's editorial board, a team of writers and editors who work separately from the newsroom.
The article says that if Trump moves to fire Mueller or Rosenstein, "he will be striking at the foundation of the American government, attempting to set a precedent that a president, alone among American citizens, is above the law."
It will "instantly become a constitutional crisis," the writers say.
The editorial board saves its strongest words for the end.
"The president is not a king but a citizen, deserving of the presumption of innocence and other protections, yet also vulnerable to lawful scrutiny," the editorial says. "We hope Mr. Trump recognizes this. If he doesn't, how Republican lawmakers respond will shape the future not only of this presidency and of one of the country's great political parties, but of the American experiment itself."