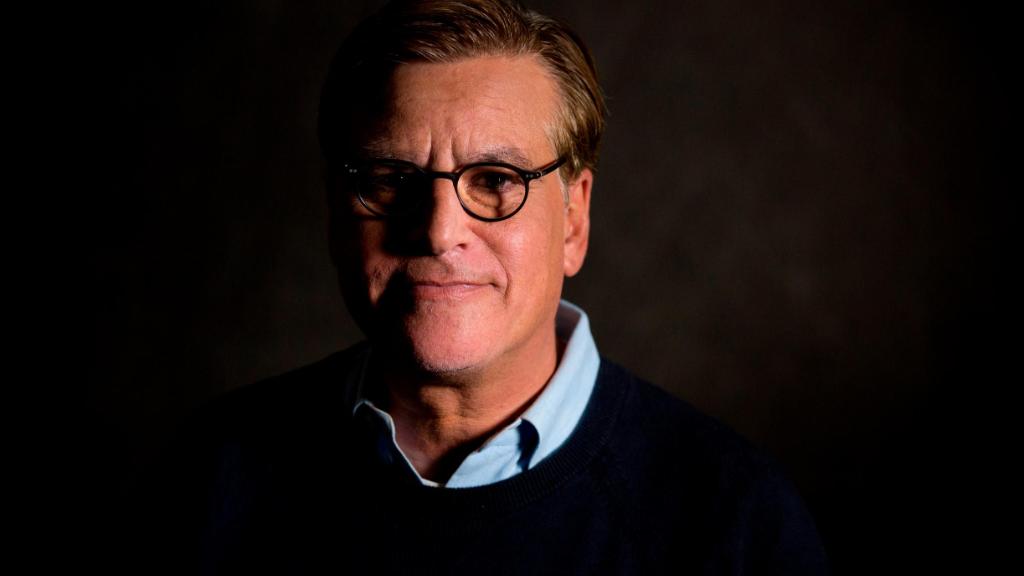 The producer of Aaron Sorkin's upcoming Broadway adaptation of "To Kill A Mockingbird" has a message for the estate of author Harper Lee.
We'll see you in court. You might even get a show out of it.
The head of Rudinplay, the production company, filed a federal lawsuit Monday in New York, defending the adaptation as an "extraordinary creative work" that is true to the spirit of the classic novel.
The complaint counters a federal suit filed last month in Alabama by Lee's estate, which claimed the play deviates too far from the original.
Rudinplay is asking for at least $10 million for breach of contract.
In the legal filing, Rudinplay chief Scott Rudin offered to put on a performance of the show for the court — with its full cast. He argued that by watching the play, a judge would see that it doesn't "impermissibly depart" from the essence of the book.
The new complaint, which was first reported by The New York Times, adds another twist to a monthslong spat between Rudinplay and Tonja Carter, the lawyer who represents Lee's estate. Lee, who signed off on the production in 2015, died less than a year later.
Related: Harper Lee, 'To Kill a Mockingbird' author, dead at 89
Carter said in court documents last month that she takes objection to Sorkin's portrayal of Atticus Finch, the heroic and principled lawyer who defends a black man falsely accused of rape in 1930s Alabama.
That lawsuit cited an interview that Sorkin, the Academy Award-winning screenwriter and creator of TV's "The West Wing," gave to Vulture about his depiction of the character.
Finch is at first "in denial" about racism in his community, but eventually "becomes Atticus Finch by the end of the play," Sorkin said. The Finch of the novel is morally unambiguous.
According to Carter's complaint, Lee — and later, the estate — had the right to review the script and have feedback "considered in good faith." The play was not to "derogate or depart in any manner from the spirit of the Novel nor alter its characters."
Carter said in the initial suit that she had concerns with the script last September, but that Rudin assured her the estate would be satisfied. She told Rudin she had several objections after reviewing a revised script earlier this year.
Rudin claimed in his own lawsuit that Carter's initial comments were minor. He said that when she made new objections six months later, it was long after the production company began racking up expenses for the show.
He added that in her later objections, Carter balked at lines of dialogue and "minor plot points," including a "fancy legal term" she said Finch would never have used.
Rudin argued that the initial agreement with Lee did not give her approval rights over the script or the right to edit lines of dialogue.
"It certainly did not give such rights to Ms. Carter, who is not an author, editor, literary agent or critic, and has no known expertise whatsoever in theater or writing," he added.
Related: Harper Lee's estate sues over Aaron Sorkin's 'To Kill A Mockingbird'
Carter said in a statement to CNNMoney on Tuesday that Lee "would have refused any alteration to the character of Atticus Finch — which, in the play's current form, is altered significantly."
Because she represents the estate, Carter said, she "must protect the integrity of [Lee's] beloved American classic." She added that she "had no choice" but to sue Rudinplay because it failed to honor its contract.
Matthew Lembke, Carter's lawyer, said that Rudinplay's complaint was "full of wild and baseless allegations."
Rudin argued in his lawsuit that his company would "suffer irreparable harm" if it can't stage the play, adding that he hasn't been able to raise additional funding for it because "investors are not willing to invest millions of dollars when a cloud exists over Rudinplay's rights."
He also said its cancellation would damage Rudinplay's reputation and amount to money lost that would be "difficult, if not impossible, to quantify."
The play is scheduled for a December debut.