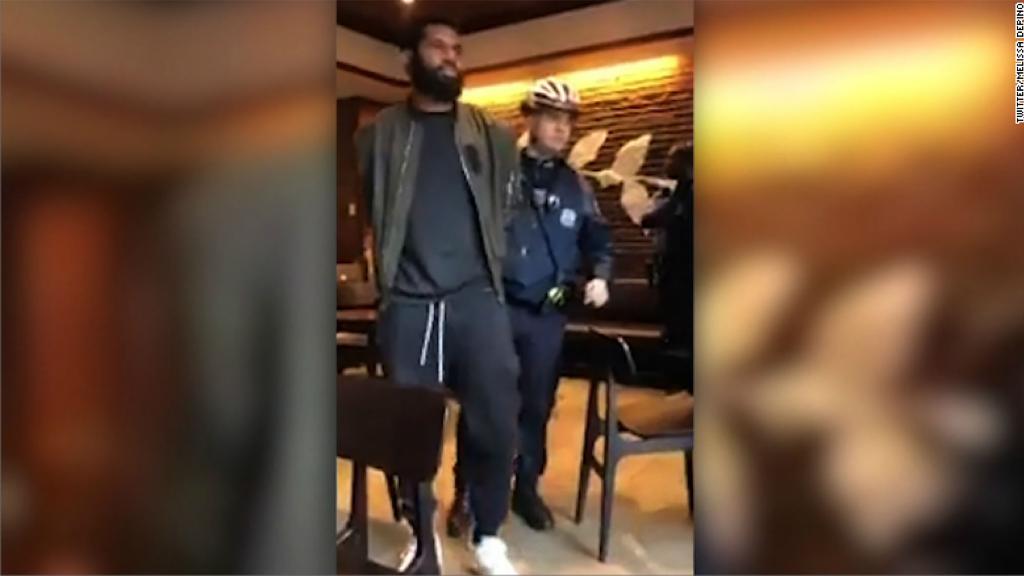 Starbucks CEO Kevin Johnson has met with the two black men arrested last week at a Philadelphia Starbucks.
Johnson apologized for the way they were treated, according to a company spokesperson who declined to disclose details of the meeting.
On Thursday, two men entered the Starbucks and asked to use to the bathroom. An employee told them it was only for paying customers. When they then sat in the store without ordering anything, the manager called the police, and the men were arrested for trespassing. No charges were filed.
Johnson has called the incident "reprehensible" and apologized publicly for it. He said on Monday that he wanted to apologize to the men in person.
"I'd like to have a dialogue with them so that I can ensure that we have opportunity to really understand the situation and show some compassion and empathy for the experience they went through," he said in an interview on ABC's "Good Morning America." "Finally as we're working to solve this, I'd like to invite them to join me in finding a constructive way to solve this issue."
The company has also confirmed that the manager who called the police is no longer working at that store. Starbucks would not comment on other reports that she has left the company by mutual agreement. In his "Good Morning America" appearance, Johnson refused to say whether she had been disciplined, saying he didn't want to "point blame."
"My responsibility is to look not only at that individual but to look more broadly at the circumstances that set that up, to ensure that this never happens again," he said in the interview.
Related: Protests at Philadelphia Starbucks
Protesters gathered inside and outside the store throughout the day Monday. They chanted, "Starbucks coffee is anti-black." The store briefly shut down after the protesters entered.
Also Monday, a Facebook video taken in January surfaced of a similar incident in a Torrance, California, Starbucks. In the video, a black man was asked to leave the store when he objected that a white customer had been given the code to use the bathroom before he ordered food — but he had not been given the same code. Starbucks said it is aware of the video.
"Please know that we take this video and the commentary around it very seriously, and are working closely with the team to understand more," said a spokesperson. "As you know, we are fully investigating our store practices and guidelines across the company."
She said the company is also working with outside experts and community leaders to adopt best practices, including training to combat unconscious bias.