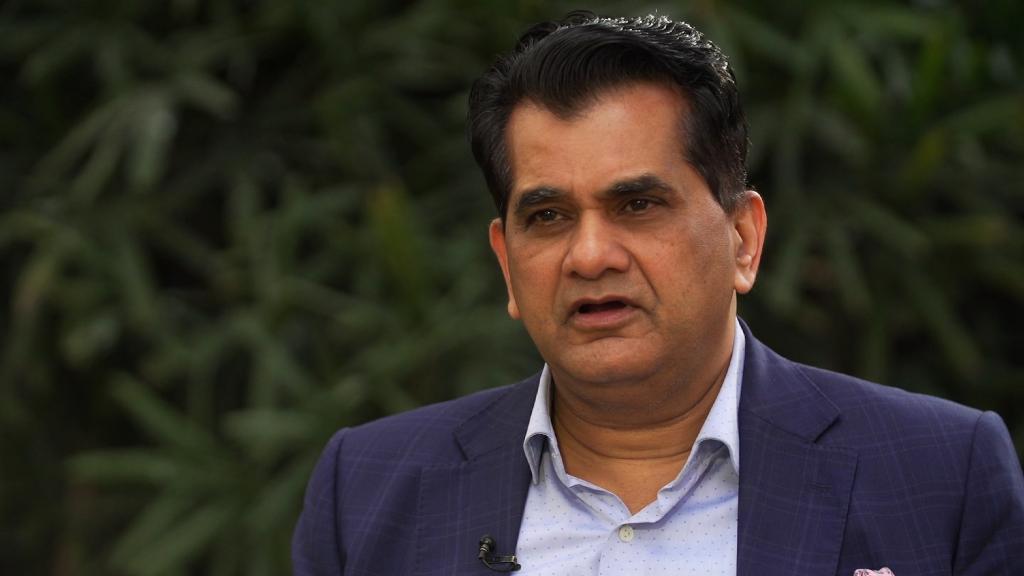 Less than 18 months after a ban on most of India's cash left millions of people scrambling for banknotes, some ATMs are once again running dry.
India's government blamed reports of a new cash shortage in several states on an "unusual spurt in currency demand" over the last three months. Demand for cash shot up by 450 billion rupees ($6.9 billion) in the first two weeks of April alone, it said.
"The government is taking all steps to ensure that ATMs are supplied with cash and to get non-functional ATMs normalized at the earliest," the Finance Ministry said in a statement.
Finance Minister Arun Jaitley tweeted on Tuesday that he had conducted a review of the cash situation in the country and found that there "was more than adequate currency in circulation." He added that the shortage was "being tackled quickly."
The finance ministry did not explain the sudden increase in demand for cash, and did not immediately respond to a request for additional comment.
Images of shuttered ATMs and helpless citizens have been making the rounds on Indian media, reminiscent of the aftermath of Prime Minister Narendra Modi's shock announcement in 2016 banning 500- and 1,000-rupee notes.
Modi said at the time that the move was intended to combat widespread tax evasion and digitize India's economy, though experts continue to debate whether those goals were achieved.
The ban removed 86% of the country's currency from circulation at a stroke, and threw the cash-dependent economy into turmoil for weeks. Some ATMs are still being retrofitted to take the new 200-, 500- and 2,000-rupee notes that replaced the banned cash, and that may have contributed to the current shortage.
Printing more money
The Reserve Bank of India, the country's central bank, insisted late Tuesday that it had "sufficient cash" in its vaults but said it was increasing the printing of rupee notes at its presses around the country.
"The shortage may be felt in some pockets largely due to logistical issues of replenishing ATMs frequently and the recalibration of ATMs being still underway," the bank said in a statement.
Opposition leaders criticized Modi and his party, the BJP, and compared the situation to the chaos triggered by the 2016 cash ban.
While that demonetization exercise brought large sectors of the economy to a halt and hit businesses hard, India shrugged off the resulting slump to post 7.2% growth — faster than China's — in the quarter that ended in December.
Rajnish Kumar, the chairman of India's largest state-run lender, State Bank of India, told a local news channel that the cash crunch was being "overstated."
He pointed out that the amount of currency in circulation as of April 6 was higher than when Modi banned the country's two biggest notes.
"To say there is a shortage of currency is not the right statement to make," Kumar said.