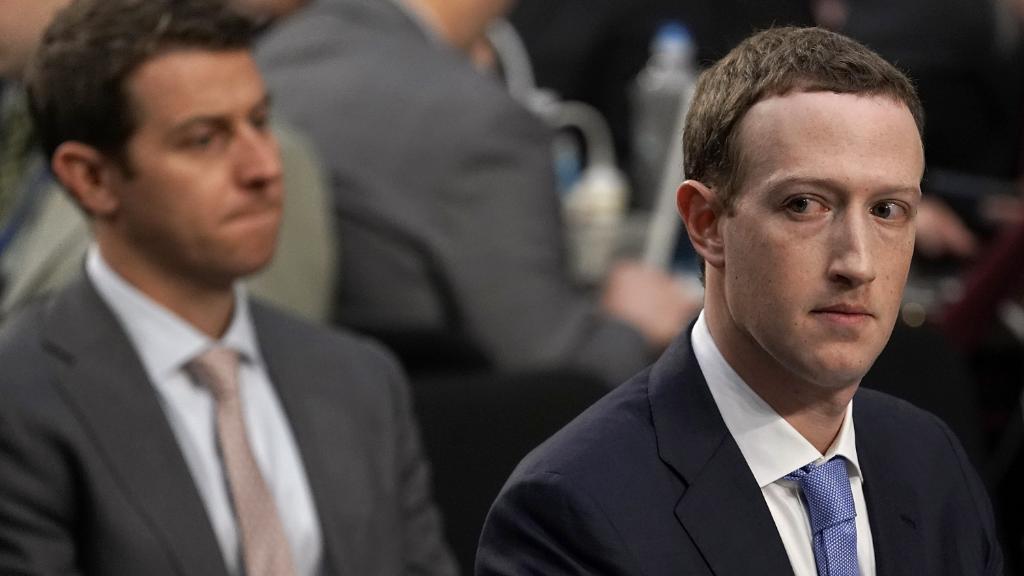 Facebook says it has learned the lessons of Russian meddling in the 2016 election. Next month's historic vote on legalizing abortion in Ireland could prove the first big test of that claim.
The company is stepping up efforts to tackle fake news ahead of the May 25 referendum. It will roll out a new tool in Ireland to give users more information about political advertisements and sponsored posts in their news feeds.
Users will be able to see all of the content originating from the Facebook account behind those posts, rather than just the ads or stories targeted at them. This should also help them identify which posts are shared by friends, or their wider network, and which result from paid campaigning.
Facebook (FB) has also set up a special team for the Irish referendum to tackle fake accounts and detect any attempts at foreign interference, according to John Kaplan, vice president of global public policy.
The advertising tool has already been tested in Canada, and Facebook was planning to roll it out globally later this year in time for the US midterm elections.
Kaplan said Facebook decided to move up the launch date in Ireland because of the referendum.
"Ireland will be the second and only other country that we roll out before the global deployment," he said Tuesday while testifying to the Irish parliament on the influence of social media on elections and referendums. "We hope that this will bring greater transparency to ads running in the context of the forthcoming referendum."
Liz Carolan, who co-runs a group that is building a public database of political ads related to the referendum, said Facebook's move is a step in the right direction.
"This is better than the situation we have at the moment, where ads can be invisible [to a particular user], or can appear on pages as ordinary posts," she said.
Related: This is the regulation Mark Zuckerberg wants for Facebook
However, Facebook and other platforms need to do much more, Carolan added.
She pointed out that Facebook has recently run advertisements taken out by British and US-based anti-abortion groups targeting users in Ireland ahead of the referendum.
Under Irish law, foreign citizens and groups are not allowed to make donations to Irish campaign groups. But these rules do not apply to advertising on Facebook and other social media platforms. Carolan said online regulations should be brought into line with electoral laws.
"What is needed is regulatory reform that compels advertising platforms to treat online political ads differently to commercial ads, and to make sure that a full picture of what is happening is available to voters before they go to polling stations," she said.
Related: Facebook announces changes to combat election meddling
The referendum will decide whether abortion should be legalized in Ireland. The country's abortion laws are among the strictest in the developed world.
The referendum is politically and emotionally charged and Irish politicians have concerns that fake news and social media posts could influence the landmark vote.
Related: Your Facebook data scandal questions answered
Kaplan said Facebook wants to introduce even more transparency in political advertising to prevent the kind of election meddling that Russia was accused of after the 2016 election.
"When it comes to political ads, all advertisers should be verified and any ads that they run should be clearly labeled to show who paid for them," he told the Irish parliament's communications committee.