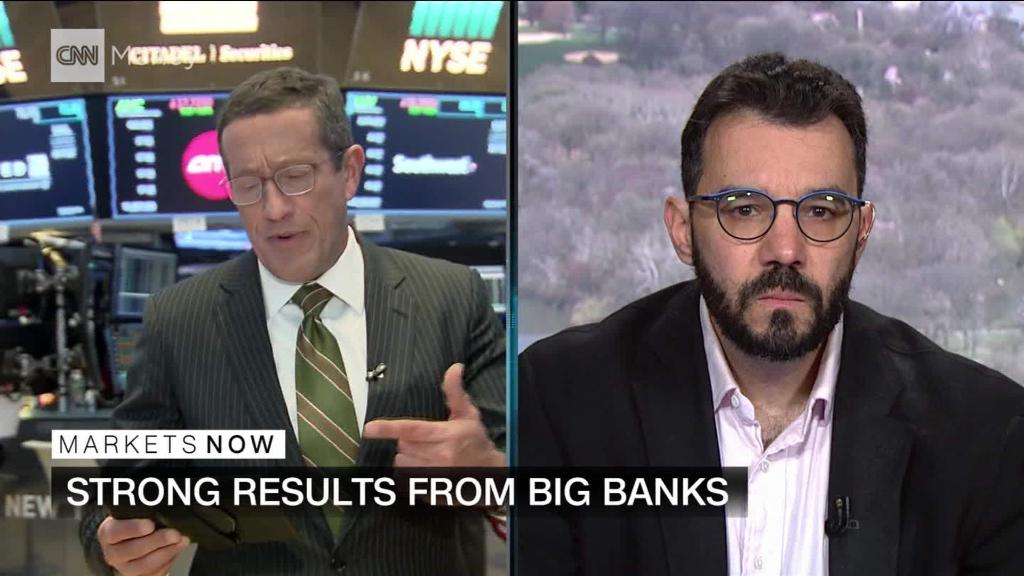 A top Federal Reserve official says it's too early to ease post-crisis rules on the nation's banks, especially at a time of growing risk in the financial system.
Federal Reserve Governor Lael Brainard said Thursday that regulators should wait until the rules have been tested by severe stress before making changes, such as loosening requirements for how much cash banks have to keep on hand.
"Prudence would argue for waiting until we have tested how the new framework performs through a full [economic] cycle before we make judgments about its performance," Brainard said in prepared remarks at the Global Finance Forum in Washington.
Related: Regulators push to shrink big banks' rainy-day fund
Under the Fed's new leadership, regulators have taken early steps to rewrite rules for the nation's banks that would require them to hold less cash to weather a crisis.
Separately, Congress is considering the most sweeping changes yet to the 2010 Dodd-Frank regulatory reform law, which would ease the burden on dozens of regional banks and thousands of community banks across the country.
Randal Quarles, the Fed's vice chair of bank supervision, who was nominated by President Trump, said this week that recent steps by the central bank were not intended to deregulate the banking industry, but to make regulations more efficient.
"It's not a question of deregulating. It's not a question of swinging the pendulum back," Quarles said Wednesday at the Bretton Woods conference in Washington. "It's a question of achieving objectives with an eye for efficiency, and I think that can significantly reduce the burden on the financial sector that doesn't impair safety and soundness."
At a hearing on Capitol Hill on Thursday, Republican Senator John Kennedy of Louisiana warned Quarles that regulators should "tread carefully" before changing rules "until we see how our banks do with a full-blown recession."
Democratic senators raised their own concerns about why the Fed pushed ahead with its recent proposals despite a lack of consensus among Fed governors and other regulators.
Last week, Brainard cast a rare "no" vote when the Fed announced plans to soften a key safeguard known as the leverage ratio that megabanks must adhere to.
"The decisions being made now may lead us to the next crash," said Senator Sherrod Brown, the top Democrat on the Senate Banking Committee.
"When times are good, policymakers, lawmakers and regulators — if they're not vigilant — can get lulled into a sense that 'this time is different,'" he added, referencing a 2009 book on the history of financial crises.
Fed officials have said risks to financial stability are "moderate" for now, but growing. They point to lofty stock prices and ballooning corporate debt as two potential trouble spots.
Global debt, public and private, has swelled to an all-time high of $164 trillion, making it more difficult for countries to steer out of a fiscal calamity and more expensive for them to pay off debts as interest rates rise, according to the International Monetary Fund.
Some Fed officials and other world policy makers also worry that recent steps by Republicans and the Trump administration to enact tax cuts, at a time when the economy is healthy, could speed up inflation faster than anticipated.
Such a speedup could force the Fed to lift interest rates faster. And if the Fed gets the timing wrong, it could bring on a recession.
Related: Senate moves to repeal Obama-era car loan rule
Brainard said there would be "severe costs" if banks did not have enough capital to absorb losses caused by a stressful episode in the financial system.
Instead, she called for banks to hold more money than they already do to ensure they can shoulder a crisis.
"By the time losses are rising, it is generally too late to start building buffers, which becomes all too clear with devastating consequences in some some countries during the last crisis," she said.