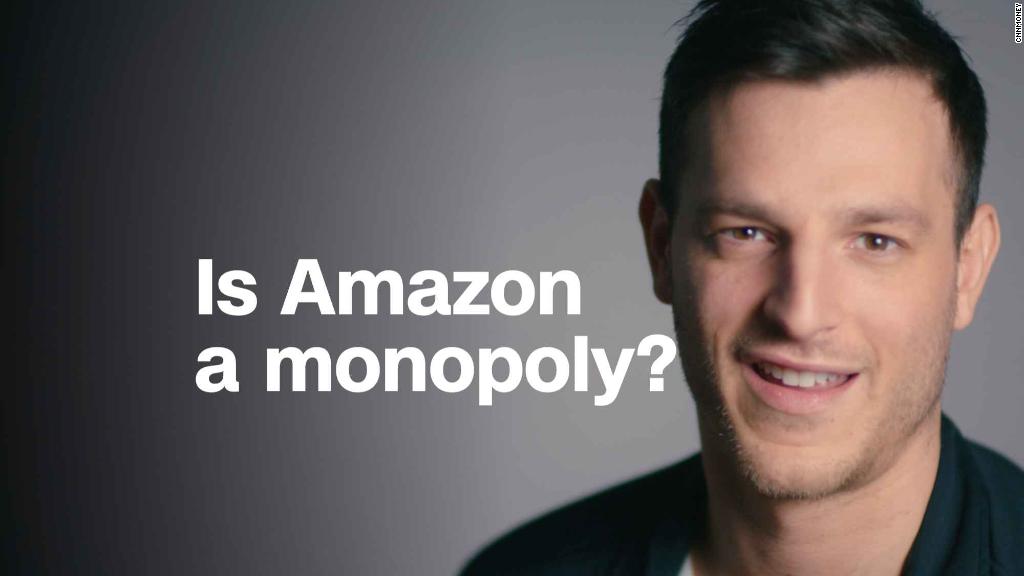 Just because you work at Amazon doesn't mean you're guaranteed a six-figure paycheck.
Amazon (AMZN) disclosed in a filing Wednesday that the median pay for its employees was just $28,446 in 2017. Put another way: half of Amazon's employees earned less than that amount.
The underwhelming figure was made public as part of a new rule put into effect this year by the Securities and Exchange Commission requiring companies to disclose the pay ratio between their CEOs and overall employees.
Jeff Bezos, Amazon's CEO and the world's richest man, received a total compensation of about $1.68 million last year -- or 59 times the median Amazon employee compensation.
Call it a tale of two Amazons: those who work in technical roles and those who work in warehouses and grocery stores.
Amazon said in a statement provided to CNN that the median pay includes "part-time, full-time, and seasonal jobs in over 50 countries."
"In the U.S., the average hourly wage for a full-time associate in our fulfillment centers, including cash, stock, and incentive bonuses, is over $15/hour before overtime," the company said.
Amazon also stressed additional benefits like health plans, job training and "generous parental leave."
Related: Amazon reveals it has more than 100 million Prime members
Amazon now has more than half a million employees worldwide, thanks in large part to a heavy investment in fulfillment centers and its $13.7 billion acquisition of Whole Foods, which had about 87,000 employees when the deal was announced.
Bezos said in a letter to shareholders Wednesday that Amazon created more than 130,000 jobs last year alone, not counting acquisitions. Those new jobs "cover a wide range of professions, from artificial intelligence scientists to packaging specialists to fulfillment center associates," he wrote.
But the artificial intelligence scientists are bound to make substantially more than the fulfillment center workers.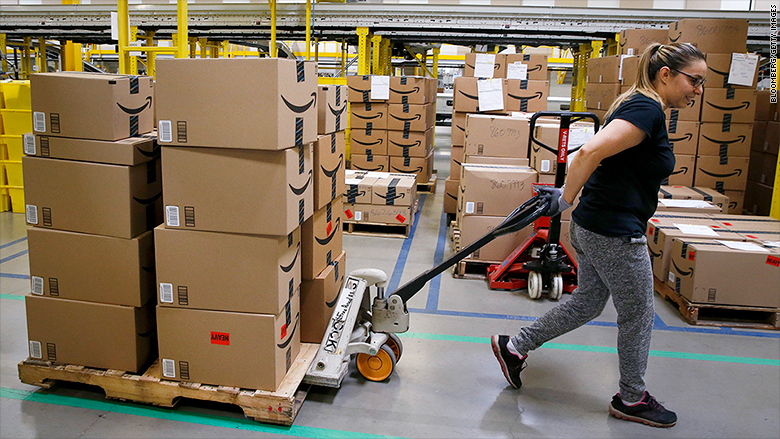 The average salary for software engineers at Amazon is north of $100,000, according to data from PayScale, a salary comparison service.
By comparison, a full-time warehouse associate at one of Amazon's fulfillment centers in New Jersey could make as much as $13.85 per hour, according to a current job posting. That would come out to about the same as last year's median pay.