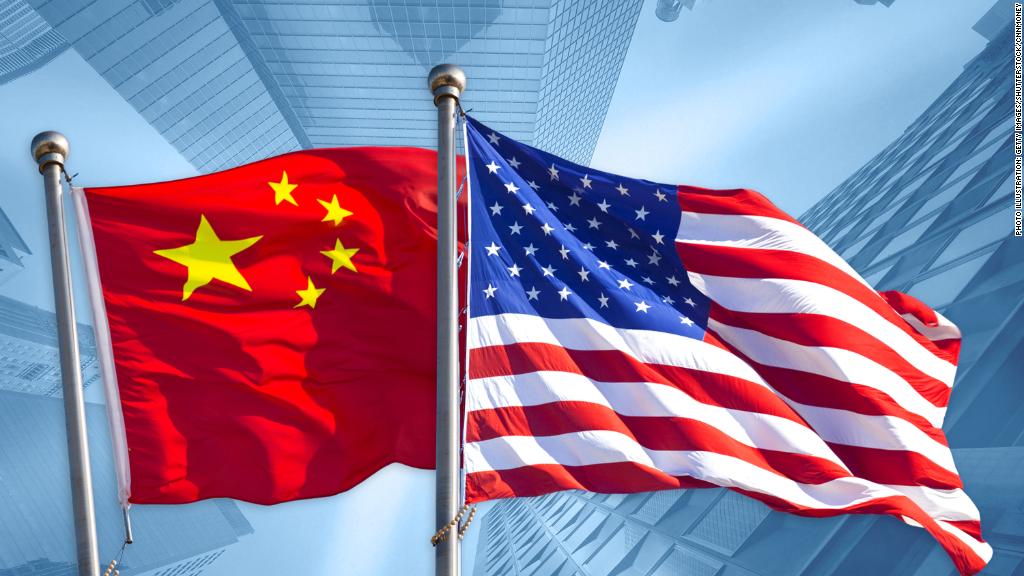 China is standing in the way of an American computer chip maker completing the second-biggest technology deal in history.
Qualcomm's (QCOM) proposed $44 billion takeover of NXP Semiconductors (NXPI) is being held up by the Chinese government, whose regulatory approval is needed for the deal to go through.
China's Ministry of Commerce said Thursday that Qualcomm needs to do more to ensure its takeover of NXP won't give it an unfair advantage over rivals.
It said that measures proposed by the San Diego-based company to tackle antitrust concerns "can hardly solve relevant market competition issues."
The deal, first announced in October 2016, has been approved by regulators in eight other jurisdictions including the European Union and South Korea. Only China has not yet cleared it on antitrust grounds.
Qualcomm, which makes smartphone components for Apple (AAPL), Samsung (SSNLF) and big Chinese firms such as Huawei and ZTE (ZTCOF), resubmitted its application to Chinese authorities earlier this week, the Commerce Ministry said.
The companies have now agreed to extend the deadline to complete the deal by three months to July 25, after which Qualcomm will pay NXP "termination compensation" of $2 billion if it hasn't received all regulatory approvals.
This isn't the first big deal involving Qualcomm to be stalled by US-China tensions. President Donald Trump last month blocked a $117 billion takeover of the company by Singapore-based rival Broadcom (AVGO), arguing that it could help China to beat the US in developing 5G technology.
Related: China is winning the race for 5G
Those tensions, particularly on trade, have escalated in recent days.
Earlier this week, the Trump administration banned one of China's biggest tech companies, ZTE, from buying parts from American companies, including Qualcomm. The US Commerce Department accused ZTE of lying about punishing executives who had flouted US sanctions against North Korea and Iran.
The tech industry has become a key battleground in the trade fight between the world's two largest economies. The US cited alleged Chinese theft of US intellectual property as justification for threatening tariffs on Chinese goods worth $50 billion. President Donald Trump has also threatened to target Chinese products worth an additional $100 billion.
The tariff tit-for-tat escalated this week, with China slapping a 179% charge on US shipments of sorghum, a grain used to make a popular Chinese liquor. China has already imposed tariffs on US goods worth $3 billion and says it could target US exports worth another $50 billion.
-- CNN's Julia Horowitz Serenitie Wang and Daniel Shane contributed to this report