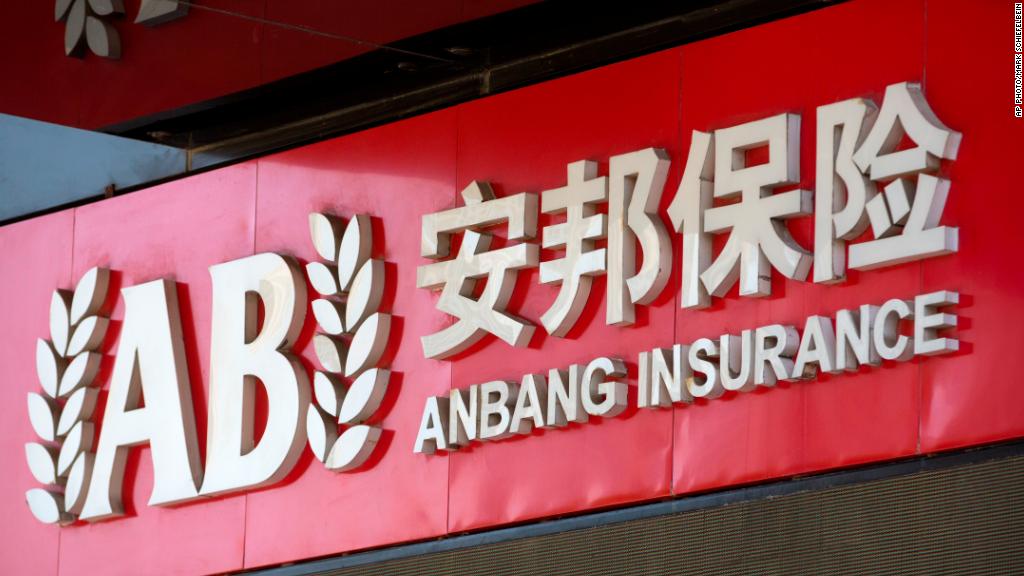 A heavily indebted Chinese conglomerate is ditching more of its shares in Deutsche Bank.
HNA Group, which has been selling billions of dollars of foreign assets recently, revealed over the weekend that it cut its stake in Germany's biggest lender from 8.8% to 7.9%.
The move was unexpected, as HNA had said in February after a previous sale that it wasn't planning to reduce its stake further.
Related: A massive Chinese company is reversing its spending spree
HNA surprised investors just under a year ago when it became Deutsche Bank's (DB) biggest shareholder by snapping up a 10% stake. But the company began trimming its holding earlier this year as it seeks to deal with the mountain of debt it built up during an epic overseas shopping binge.
Warut Promboon, managing partner at Hong Kong research firm Bondcritic, said it "makes sense" for HNA to sell down its Deutsche Bank stake, considering how badly the company needs cash.
HNA will also be seeking to limit its losses on the investment, Promboon added, given that Deutsche Bank's stock has shed about a quarter of its value in the past year.
"I would expect more Deutsche Bank stake sales in the future," he said.
A spokesman for HNA said that the company is committed to remaining a "major investor" in Deutsche Bank and that the latest share sale was made "due to the current market environment."
The Chinese conglomerate started out as a regional airline more than 20 years ago. It went on a buying spree in recent years, buying big chunks of major US and European companies and racking up an estimated $100 billion in debt in the process.
The company has since reversed course, selling assets to ease financial pressures as authorities in China crack down on aggressive overseas deal-making by Chinese companies.
Related: China's big conglomerates are no longer buying up the world
HNA said earlier this month that it would offload its roughly $6.5 billion stake in hotel operator Hilton Worldwide (HLT). HNA has already sold its stake in Hilton Grand Vacations for $1.1 billion and its stake in Hilton Park Hotels & Resort for just under $1.4 billion.
Other Chinese companies are also scaling back global ambitions under pressure from the country's government.
Deutsche Bank has been dealing with its own problems. John Cryan, who became CEO of the bank less than three years ago, will leave at the end of this month following years of heavy losses. He will be replaced by Christian Sewing, an executive who has worked for Deutsche Bank for nearly three decades.