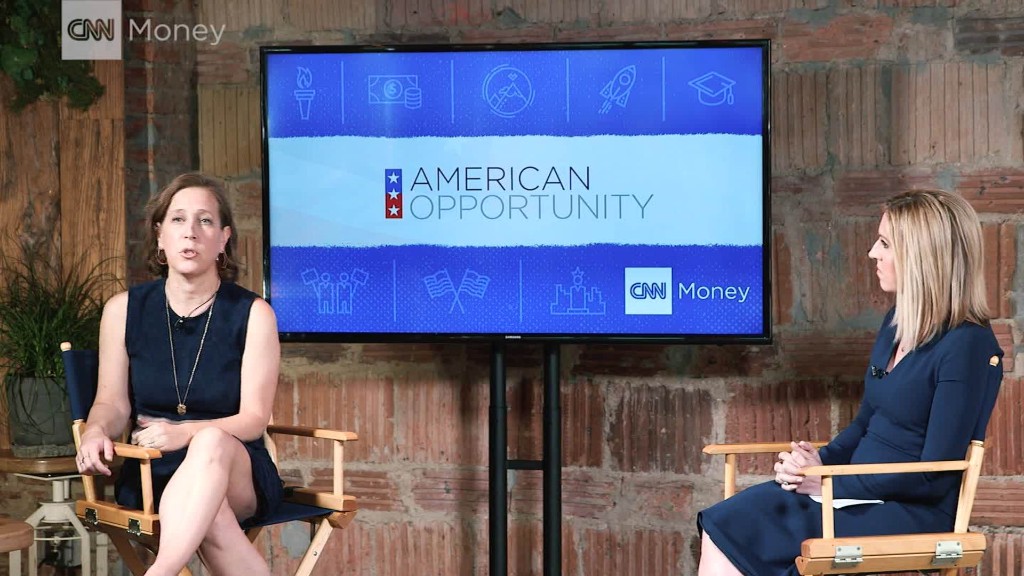 YouTube is once again trying to clean up its platform.
On Monday, the Google-owned company said it took down more than 8 million videos between October and December for violating its community guidelines. The majority of the videos were spam or people trying to upload "adult content."
The information was included in YouTube's first quarterly report on how it's enforcing its community guidelines.
"This regular update will help show the progress we're making in removing violative content from our platform," the video-sharing site said in a blog post.
According to the report, computers detect most of the videos that end up getting taken down. It said 6.7 million videos were first flagged for review by machines, not humans. Of those, 76% were taken down before receiving any views from users.
YouTube has faced complaints from critics and advertisers who say the company has trouble tackling offensive content on its site.
Related: Exclusive: YouTube ran ads from hundreds of brands on extremist channels
Last week, a CNN investigation found ads from over 300 companies and organizations that ran on YouTube channels promoting white nationalists, Nazis, pedophilia, North Korean propaganda and other controversial or extremist content. In the past, ads have appeared on ISIS videos and other extremist and hateful content.
"I do think it's an underlying issue with [YouTube's] business model," Nicole Perrin, a senior analyst at eMarketer, told CNN last week. "For years [they] encouraged creators to put essentially almost anything on the site. That's led to an explosion of content."
YouTube has over a billion users, and those users watch a billion hours of video every day, making YouTube a difficult place to police.
Related: Google's profit soars amid data privacy concerns
Daniel Ives, head of technology research at GBH Insights, said the company's new report on its efforts to delete problematic videos is a step in the right direction.
"YouTube and Google are facing increasing pressures to step up their screening and flagging efforts around inappropriate content," he said. "Transparency is key on this hot button issue and these quarterly blog posts are a sign that Google is aggressively focused on this area over the coming years."
Google (GOOGL) has pledged to hire 10,000 employees across the company by the end of this year to address "violative" content. YouTube said Monday that it has filled the majority of the additional roles needed to reach its contribution to that goal.
YouTube also said it will add more details to the quarterly reports by the end of the year, such as information about comments, the speed of removal and policy removal reasons.
YouTube also announced a "Reporting History" dashboard where users can check to see the status of videos they've flagged for review.
On Monday, Google's parent company, Alphabet (GOOG), said profits hit $9.4 billion in the first three months of 2018, a big jump from the $5.4 billion it reported a year ago.