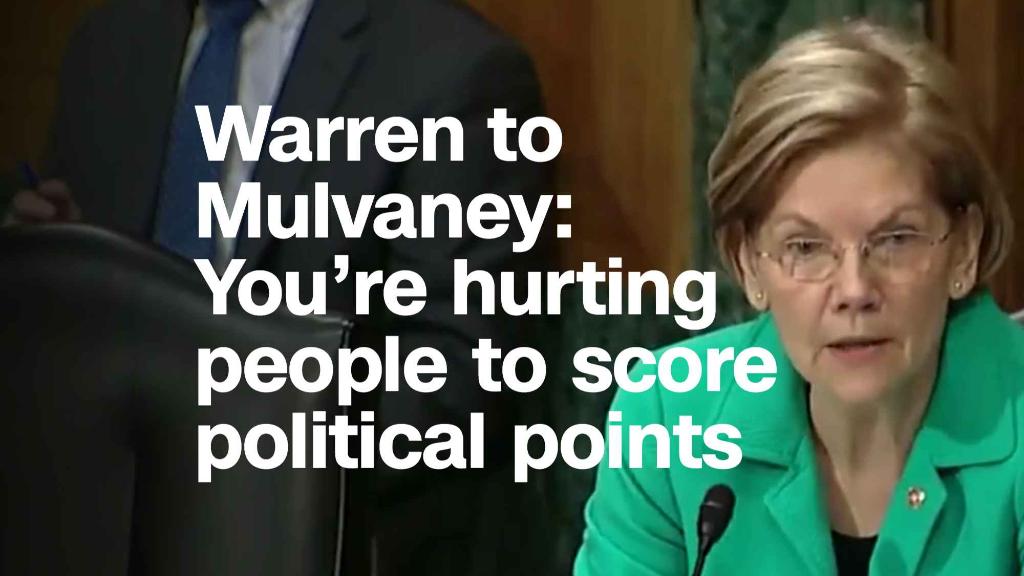 For years, the government has operated a database of complaints about banks, mortgage lenders and student-loan service providers. But you might not be able to look through it much longer.
Mick Mulvaney, the acting director of the Consumer Financial Protection Bureau, said Tuesday that he doesn't want to keep the contents of the database open to the general public.
"I don't see anything in here that says I have to run a Yelp for financial services sponsored by the federal government," Mulvaney said at a banking industry confidence, with a copy of the 2010 Dodd-Frank legislation that established the CFPB in hand.
The CFPB database contains hundreds of thousands of grievances against financial services companies.
Consumers can submit complaints about a financial product or service to the CFPB, which passes them on to the companies involved. The companies then have 15 days to respond.
Once a company replies or the 15-day period lapses, the complaints are published online in a public complaint database, excluding any personal or identifiable information.
Mulvaney said that he would keep the database running, as required by law, but was under no obligation to publicly post all the data collected.
Related: CFPB chief is tired of people calling his agency by the wrong name
Earlier this month, the CFPB put out a 90-day call for comment on how it handles consumer complaints and questions.
Financial firms have long complained about the CFPB database, which they say makes them look bad even in situations when they didn't do anything improper.
"Commenters have objected that the database may provide misleading or incomplete information to consumers because it does not indicate whether a complaint reflects dissatisfaction with legitimate terms of service, as opposed to actual wrongdoing," the Treasury Department said in a report released in June.
In the report, the department recommended that the data should only be visible to federal and state regulators.
Mulvaney's moves to remodel the CFPB database are only his latest attempts to change the agency's direction.
Under Mulvaney's leadership, the CFPB has dialed back many of the its enforcement efforts. The agency has revisited payday-loan rules and dropped lawsuits against payday lenders.
-- CNNMoney's Kathryn Vasel contributed to this report.