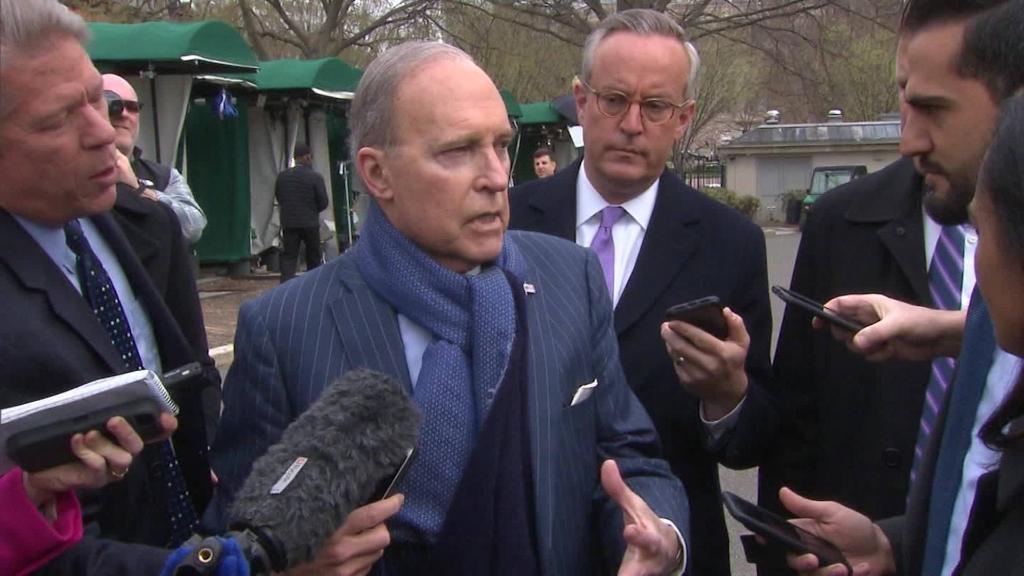 President Donald Trump says he's sending some of his top economic advisers to China "in a few days" for talks on the simmering trade tensions between the world's two largest economies.
Trump said Tuesday that the delegation will include Treasury Secretary Steven Mnuchin and US Trade Representative Robert Lighthizer.
Trade tensions have skyrocketed this year between the United States and China. The two sides have already imposed tariffs on some of each other's exports and are threatening to dramatically expand the measures to tens of billions of dollars of other goods.
Related: US-China trade tensions are escalating again
The clash has fueled fears of a trade war and shaken financial markets, but Trump expressed optimism Tuesday about the planned talks. "I think we've got a very good chance of making a deal," he said.
He cautioned, though, that without an agreement, the US government will press ahead with planned tariffs on as much as $150 billion worth of Chinese products. China has warned it will respond to any US measures with sanctions of its own on American exports, including soybeans, cars and aircraft.
Officials haven't yet provided details on when exactly Mnuchin and others will travel to China or whom they will meet.
Mnuchin said Saturday that a trip to China was "under consideration" and that he was "cautiously optimistic" that the US government can broker a trade deal with Beijing. The Chinese government said Sunday that it welcomes Washington's "willingness to hold bilateral trade talks."
The Chinese Commerce Ministry didn't immediately respond to a request for comment Wednesday following Trump's comments about the imminent visit.
Related: US-Europe trade fight could ignite next week without steel tariff deal
Mnuchin has previously discussed the trade tensions between the two countries with Chinese President Xi Jinping's top economic adviser, Liu He.
Xi pledged in a speech earlier this month that China would make a number of changes that would address some of the grievances the US government has raised about Chinese trade and investment policies.
Many of those moves were ones China had already promised in some form, though. And experts say it will be tough to negotiate a deal that tackles the thornier economic issues between the two countries, such how China gets its hands on American technology.
-- Kevin Liptak, Donna Borak, Serenitie Wang and Steve Brusk contributed to this report.