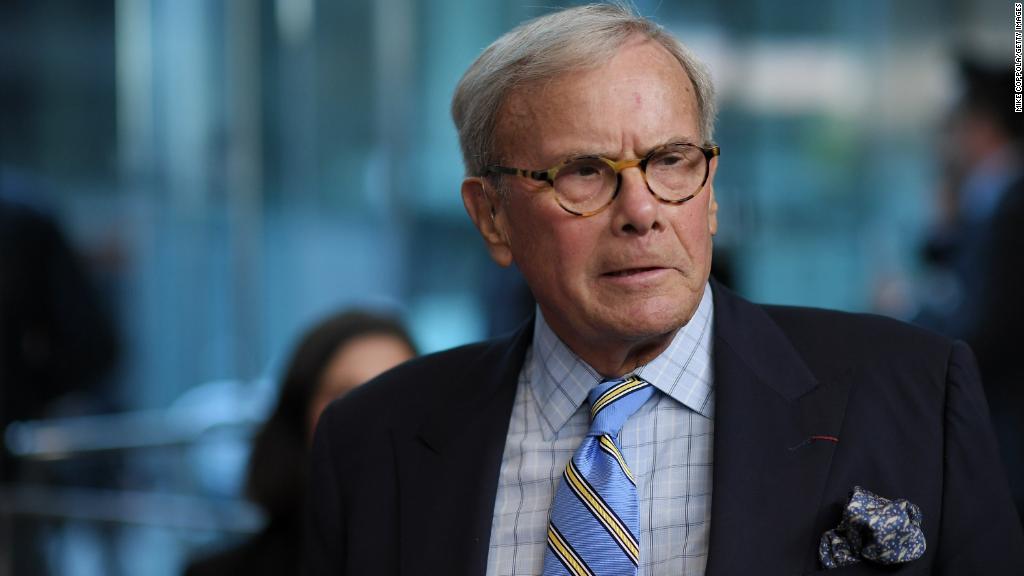 Another big NBC News name is facing sexual harassment allegations -- this time dating back to the 1990s.
Former NBC News correspondent Linda Vester has accused former "NBC Nightly News" anchor Tom Brokaw, who retired in 2004, of harassment, according to reports by the Washington Post and Variety.
Variety reported that Vester said Brokaw "tried to force her to kiss him on two separate occasions." She also told the magazine that he groped her and showed up at her hotel room uninvited.
"I am speaking out now because NBC has failed to hire outside counsel to investigate a genuine, long-standing problem of sexual misconduct in the news division," Vester told the Post.
Brokaw denied the allegations in a statement provided to reporters by NBC.
"I met with Linda Vester on two occasions, both at her request, twenty three years ago because she wanted advice with respect to her career at NBC," Brokaw said in the statement. "The meetings were brief, cordial and appropriate and despite Linda's allegations I made no romantic overtures towards her at that time or any other."
Variety reported Vester left NBC in 1999 and anchored a show on Fox News until 2006.
The allegations come months after "Today'" host Matt Lauer was fired while facing claims of "inappropriate sexual behavior in the workplace."
NBC News chairman Andy Lack said in a memo last December that the sexual misconduct allegations against Lauer exposed organizational failures.
"Many of you have asked what we are doing to learn as much as we can about the circumstances around Matt Lauer's appalling behavior, why this was able to happen, and why it wasn't reported sooner," Lack said in the memo. "This week we saw that when an employee comes forward to report misconduct, the system works. The complaint is quickly assessed and meaningful action is taken. But we also learned that we must do a much better job of making people feel empowered to take that crucial first step of reporting bad behavior."
The Post reported Thursday that NBC planned a "culture assessment," but "did not hire an outside firm to conduct the investigation." It is unclear in what stage that assessment is.
-- CNN's Brian Stelter contributed reporting.