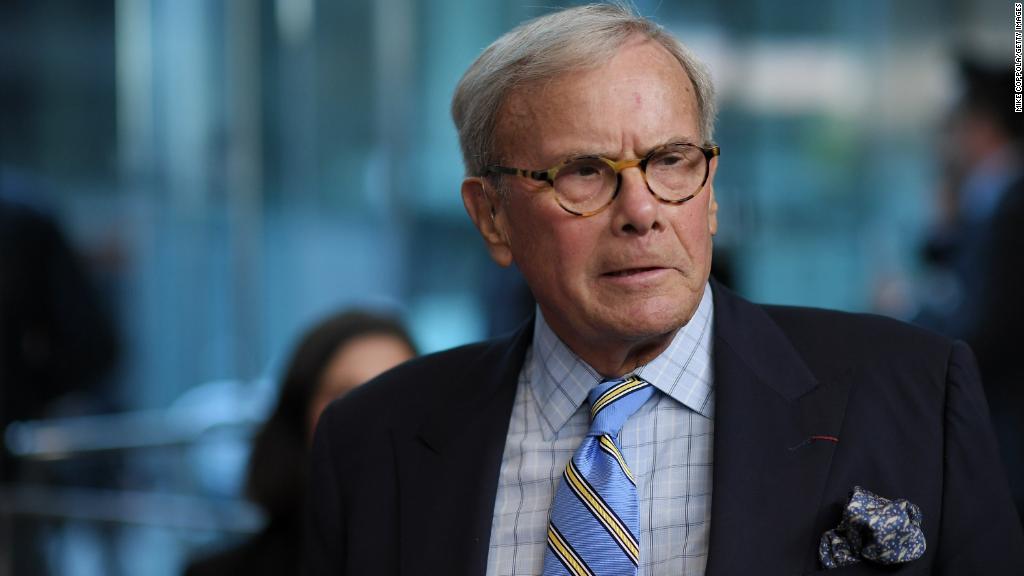 More than 100 women have signed a letter defending former "NBC Nightly News" anchor Tom Brokaw following a sexual harassment allegation by a former colleague.
Among the names defending Brokaw are some high-profile personalities, including MSNBC hosts Rachel Maddow and Mika Brzezinski, White House correspondent Kelly O'Donnell, chief foreign affairs correspondent Andrea Mitchell, and NBC special anchor Maria Shriver.
"As professional women, we fully endorse the conversation around abuse of power in the workplace. In the context of that conversation, we would like to share our perspectives on working with Tom Brokaw," the letter reads.
"Tom has treated each of us with fairness and respect. He has given each of us opportunities for advancement and championed our successes throughout our careers. As we have advanced across industries — news, publishing, law, business and government — Tom has been a valued source of counsel and support. We know him to be a man of tremendous decency and integrity," the letter says.
Linda Vester's allegations about Brokaw's behavior were first reported Thursday by Variety and The Washington Post.
Former NBC News anchor Tom Brokaw faces sexual harassment allegations
Several dozen women signed on to the letter the next day. The total number of signees has doubled since then. "People keep emailing, asking to add their names," said Liz Bowyer, one of the signees.
The current total is 115 names, including producers, anchors, directors, executives and others in the media business.
Brokaw is a towering figure at NBC and a role model for many in the television news industry. Many women and men at NBC credit him with advancing their careers, and that's why some people wanted to write the letter.
But there is considerable tension behind the scenes at NBC about the letter and the broader effort to defend Brokaw.
Sources described debates between friends and within peer groups about whether to sign on and what message the letter was intended to send.
As one of the sources put it: "What does it mean if your name is not on the letter?"
Vester's attorney, Ari Wilkenfeld, had no new comment on Saturday.
On Friday he said Vester spoke out because she feels "NBC needs to prioritize actually listening to and protecting their employees who have been victimized."
Vester was a young reporter at NBC in the early 1990s when, she says, Brokaw "groped and assaulted" her.
Brokaw angrily denied the claims in a letter to colleagues on Friday. The letter was subsequently published by news outlets.
He called Vester a "character assassin" with a "grudge against NBC News."
Tom Brokaw rails against sexual harassment allegations
"She has unleashed a torrent of unsubstantiated criticism and attacks on me more than twenty years after I opened the door for her and a new job at Fox News," Brokaw's wrote.
He added that he played a key role in introducing Vester to former Fox News boss Roger Ailes, who later hired her.
Ailes, who died in 2017, left the network amid sexual harassment allegations.
NBC News had no comment on Saturday about the supportive letter.
Vester left the TV news business in 2006. She told The Washington Post Thursday that she chose to speak out now "because NBC has failed to hire outside counsel to investigate a genuine, long-standing problem of sexual misconduct in the news division."
The network promised to conduct an internal review of its workplace culture after "Today'" host Matt Lauer was fired last year. He faced claims of "inappropriate sexual behavior in the workplace."
NBC News chair Andy Lack said in a memo on Friday that the "review is nearing its conclusion."
—CNN's Rob McLean contributed to this report.