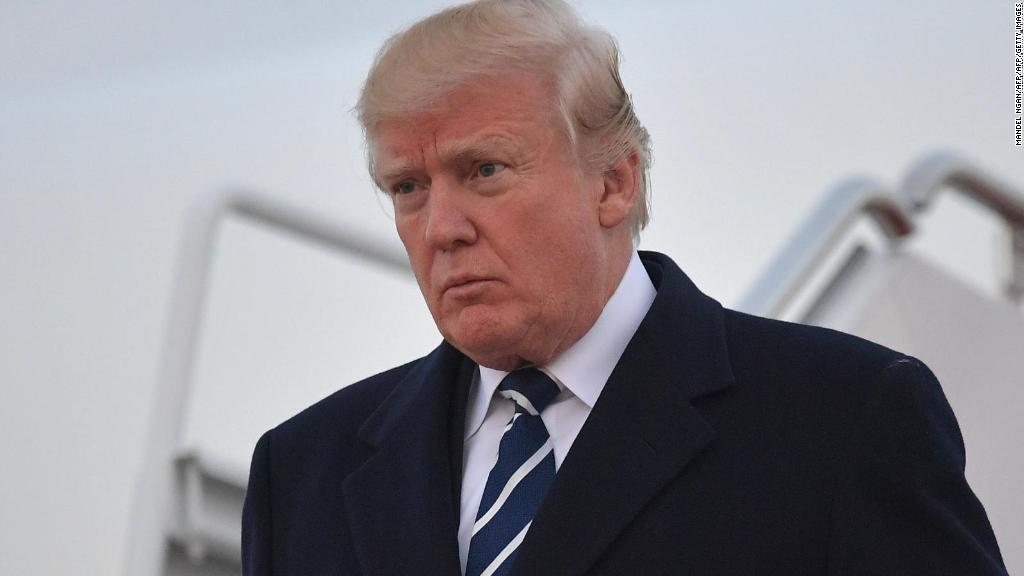 For a second straight year, President Trump is using the White House Correspondents' Association's annual dinner to wage his war on the reporters who cover him.
It would be one thing if he skipped the dinner to oversee crisis response or host a community service event. But instead he is counter-programming the dinner by holding a campaign rally in Washington Township, Michigan. If it's anything like last year's rally during the dinner, more media attacks are sure to come.
It means the black tie dinner -- billed as a celebration of the First Amendment -- will have a slightly different feel.
As one White House correspondent quipped at a Friday evening event, "He's going to mock us for celebrating ourselves while he's celebrating himself."
Now before you stop reading this -- I get it, you might be thinking this doesn't feel like "news" anymore because it's a well-worn part of Trump's playbook -- consider how remarkable his behavior really is.
The last president to miss the correspondents' dinner was Ronald Reagan in 1981 -- because he was recovering from an assassination attempt. Reagan still called in by telephone.
President Trump to skip White House Correspondents' Dinner again
Presidents don't always want to show up and tell jokes and socialize with the press corps, but until now it's been a part of the job in the modern media age.
"Historically presidents have felt that it's important to send the signals, both to Americans and to the rest of the world, that they support this sort of quintessential part of American democracy, the First Amendment," correspondents association president Margaret Talev said on CNN Saturday morning.
Trump evidently believes it's politically advantageous to snub the affair and hold a rally instead. "Big crowd tonight, will be live on T.V.," he tweeted on Saturday morning.
He likes the contrast -- pictures of journalists at a fancy party on one side, pictures of his supporters cheering for him on the other side.
No doubt, the weekend full of media-related festivities can seem excessive. But there's a long tradition of the executive branch recognizing -- even begrudgingly -- the role of the press in a democratic society.
Trump's call to 'Fox and Friends' explains why we don't hear much from him
Trump's approach is different. He frequently degrades news outlets as "fake" and insults individual journalists. With trust in the media already at low levels, he's essentially pouring salt in a wound. (His loyalists, of course, believe journalists are the ones pouring the salt.)
So skipping the correspondents' dinner is "on brand" for him. He has also skipped other Washington traditions, like the Kennedy Center Honors, where he was likely to be criticized.
But it's notable that many of the president's aides and allies are attending the dinner and related events in Washington. Even members of his own family: Ivanka Trump and Jared Kushner were seated at the main table at an annual dinner hosted by Atlantic Media chairman David Bradley on Friday.
Counselor to the president Kellyanne Conway and secretary of defense James Mattis were also in attendance.
Later, Conway and press secretary Sarah Sanders mingled with guests at a Washington Life Magazine party at the British embassy.
Talev said "dozens of officials" from the Trump administration will be attending Saturday's main event.
"The dinner is not about the president, it's not for or against the president," she said on CNN. It's about elevating good journalism and "embracing the first amendment," she added.
Amid all the champagne and selfies, there's usually some roasting by a comedian, some insidery jokes, but also several award presentations and some serious talk about the importance of accountability journalism in a democracy.
"We welcome the president at any time when he is comfortable attending," Talev said.