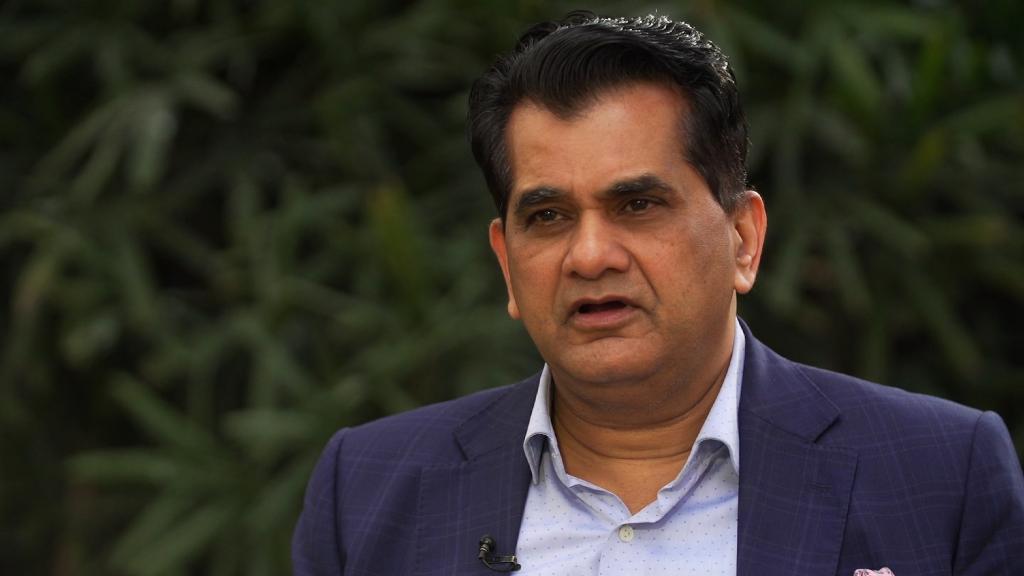 When Xiaomi first launched in India in 2014, its goal was to sell at least 10,000 smartphones in the country. In the first three months of 2018, the Chinese tech firm sold more than 9 million.
Xiaomi now accounts for over 30% of India's smartphone sales, according to industry estimates. At the end of last year, it broke Samsung's (SSNLF) six-year dominance of the country's fast-growing market.
"You will laugh at me if I tell you the initial plan," Manu Jain, managing director of Xiaomi India, told CNNMoney in an interview. "Not even in our wildest dreams did we think we would be able to achieve so much in so little time."
They did it, Jain said, by going local.
"To build a long term sustainable business in India, we have to act like a local Indian company," he added. That meant making devices tailored to the needs of Indian consumers, and building them in the country itself.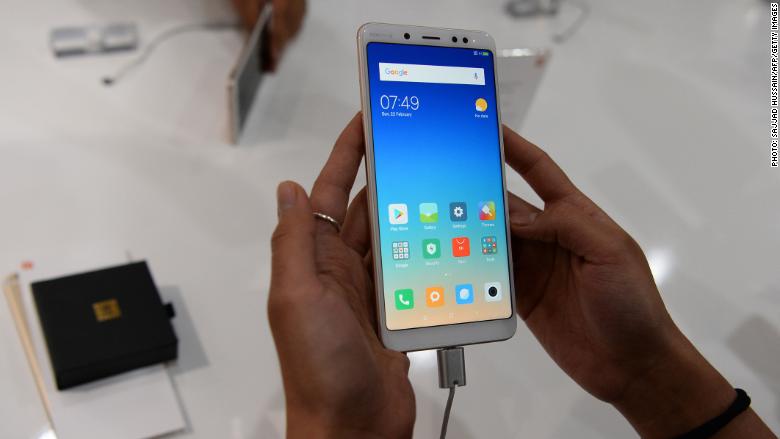 Spurred on by Prime Minister Narendra Modi's "Make in India" initiative, the company opened its first Indian factory in 2015 and started production within a matter of months.
"We've had maximum support from both state and central governments whenever we needed it," Jain said.
Related: India poised for smartphone revolution
Xiaomi's upsurge in India has helped offset a decline on its home turf. Once a clear leader, the company is currently placed fourth in China's slowing smartphone market, behind local rivals Huawei, Oppo and Vivo.
More than 95% of Xiaomi smartphones sold in India today are made in India, allowing the company to avoid the tariffs on imported smartphones that have hobbled rivals such as Apple (AAPL). Apple finally gave in last year, announcing it would start making some iPhone models at a plant in Bangalore.
Apple has one plant, Xiaomi has six
Xiaomi, meanwhile, recently tripled its Indian manufacturing base by opening three new factories in the country in partnership with Taiwanese electronics firm Foxconn. That makes a total of six facilities that Jain says can produce two smartphones every second.
The company will also start making circuit boards for its devices in India and is trying to convince more of its component suppliers to set up shop there.
"If India has to become a truly global supplier hub -- which is something that is really required -- we are happy that we are able to play a small role in this," Jain said.
Related: Xiaomi tightens grip on India's smartphone market
While the government push to encourage local manufacturing has been "incredible," Jain said it wasn't the main reason Xiaomi opened factories in India.
"It's closer to the consumer, closer to the market, more expensive to import from China," he said. "We are just trying to go two steps ahead of the current regulations."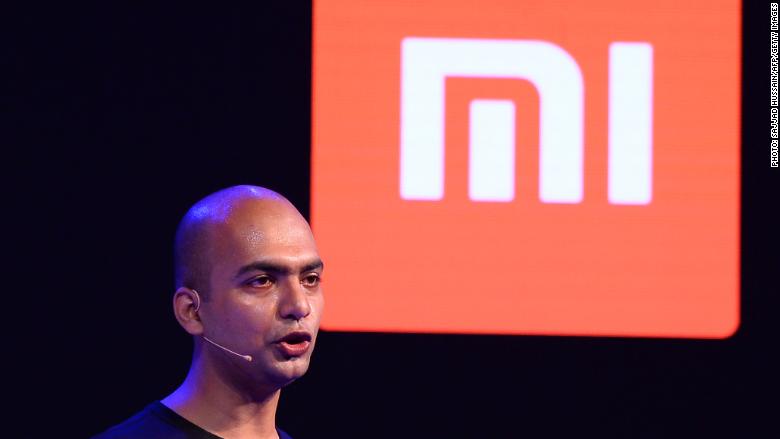 Making smartphones in India has also allowed Xiaomi to slash its prices, giving it a huge competitive advantage over importers in a country where demand is exploding but the average annual income is still less than $2,000.
"Apart from being some of the best value devices on the market, Xiaomi's smartphones are now available in more places and in larger quantities," Ishan Dutt, an analyst at mobile research firm Canalys, wrote in a recent note. "Xiaomi is becoming a force to be reckoned with in India," he added.
'You don't need to pay a lot of money'
It's all down to what Jain refers to as "honest pricing."
"What Xiaomi made people understand was that for you to have a quality product, you don't need to pay a lot of money," he said. "We broke that myth."
Xiaomi is now looking to expand its range of products and become India's leading electronics brand. The company already sells a range of other items including smart TVs, power banks, air purifiers and wearable devices.
But smartphones are at the heart of the Chinese company's India strategy, and its most compelling opportunity.
"Unlike the West and in China where people were offline, then online using desktops, then laptops, then mobile ... people skip all these stages and go directly from not being online to being online via a smartphone," Jain said.
"The thing that keeps me excited is that we can truly transform Indian society."