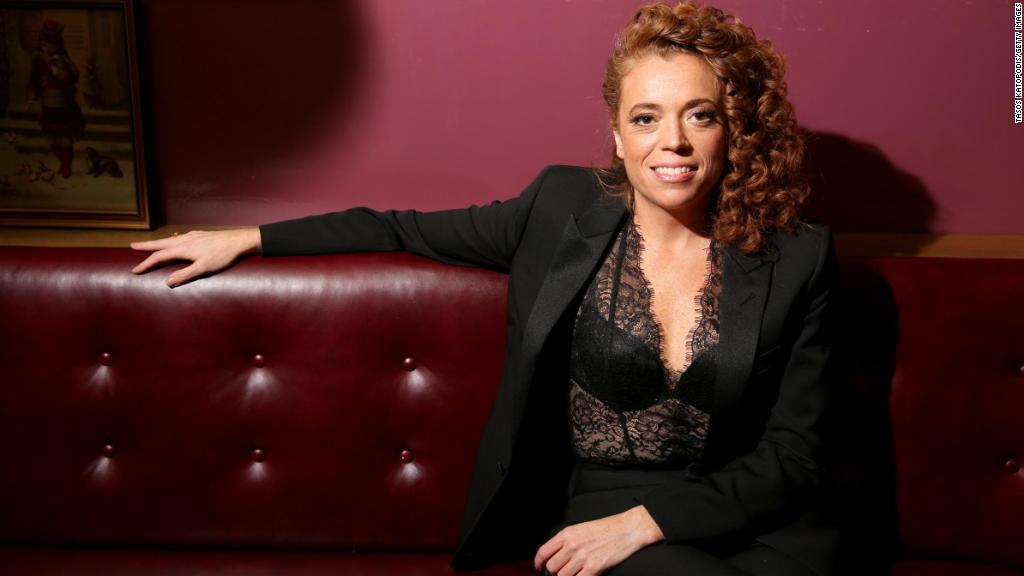 Michelle Wolf's routine at Saturday's White House Correspondents' Dinner caused a lot of commotion over the weekend, but late-night hosts on Monday night were quick to come to the comedian's defense.
Seth Meyers of NBC's "Late Night" said Wolf, who used to work on his show, "doesn't need anyone to defend her" before somewhat agreeing with President Trump -- who called Wolf's act "filthy" via Twitter on Sunday.
"Just know that when you call her filthy, you are right," Meyers said. "She is filthy! And she is mean, which is what we love about her."
Meyers added, "Those are wonderful qualities for comedians and terrible qualities for free-world leaders."
Meyers then criticized the White House Correspondents' Association for saying her routine wasn't in the spirit of the dinner.
"You hired her!" Meyers said. "That's like a parent sending e-mails saying, 'Yesterday's birthday was meant to celebrate Kevin turning 6 years old, unfortunately the stripper's dance routine was not in the spirit of the party.'"
Meyers, who infamously teased Trump as the entertainer at the 2011 dinner, gave further support to Wolf.
"Look, I know you just think I'm saying this because she's my friend, but I can't stress this enough... Michelle is so mean," Meyers said. "I was her boss and she made the meanest jokes about me all the time. She's been gone for two years, but I still jump when I see a redhead on the street. We're lucky to have her."
"The Daily Show" host Trevor Noah, who also employed Wolf, spoke highly of the comic while making fun of those who were angry over Wolf's jokes about White House press secretary Sarah Sanders. Some found the jokes to be controversial, saying that Wolf made fun of Sanders' looks.
"It's not funny because Michelle should've had the decency not to comment on women's appearances in any way, shape or form," Noah said sarcastically. "She's a comedian for God's sake, not the president!"
Noah then showed many clips of Trump commenting on women's appearances.
"You see? Now, that's how you insult a woman's face," Noah said after the clips.
Noah then jokingly "fired" Wolf from "The Daily Show" despite her leaving to start her own show on Netflix months ago.
Related: Michelle Wolf 'very happy' with WHCA performance, despite backlash
Stephen Colbert of CBS' "The Late Show" opened his broadcast by saying that most nights he comes out and makes jokes about news from Washington. He said Monday's show was different because "the news from Washington was about jokes."
Colbert caused some controversy when he headlined the dinner in 2006. But Monday, he claimed that he never performed at the dinner, and rather his character "Stephen Colbert" -- the host of Comedy Central's "The Colbert Report" -- did. The "Late Show" host then briefly brought back his conservative pundit persona.
"First, Michelle, let's address your potty mouth. What the f**k was up with that?" Colbert's character said standing in front of an image of a waving American flag. "This is the correspondents' dinner celebrating freedom of speech. You can't just say whatever you want!"
Over on ABC, Jimmy Kimmel said that he enjoyed a lot of the jokes Wolf told during the dinner.
"They hire these comedians because they're edgy and then get mad when they're edgy," he said.