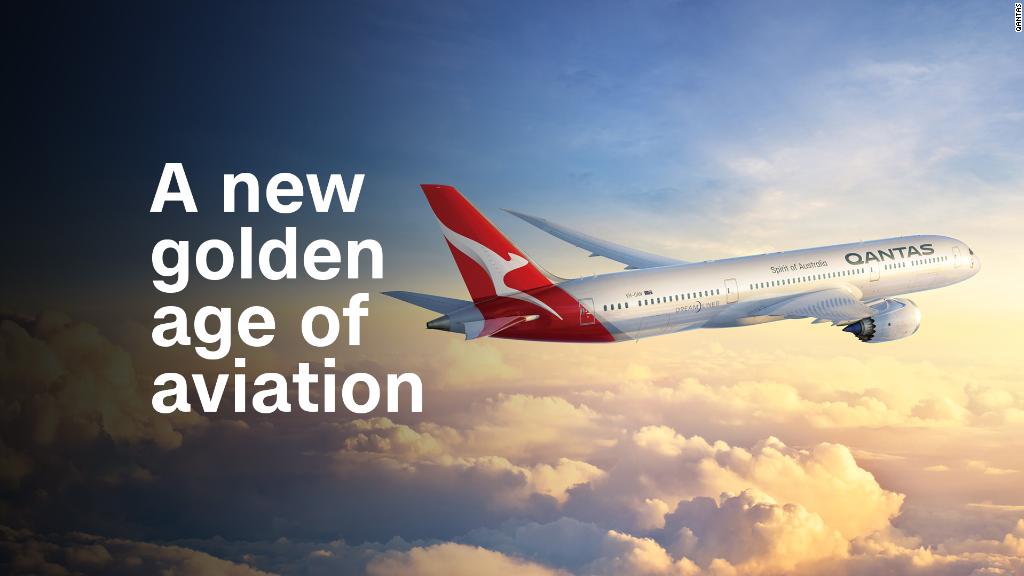 Australia's biggest airline is getting ready to bid farewell to its fleet of Boeing 747 passenger jets sooner than previously planned.
Qantas (QABSY) said Wednesday that it's bringing forward the retirement of its six remaining 747 jumbos to 2020. It will replace them with a new order of Boeing (BA) 787 Dreamliners.
A Qantas spokeswoman said the company had originally planned to phase out its 747s by 2022 or 2023.
The airline said that although the Dreamliners carry only about two-thirds as many passengers as 747s, they can fly longer distances and are more fuel efficient. In March, it started flying its existing fleet of four Dreamliners between London and Perth, one of the world's longest commercial aviation routes.
Related: Boeing's 747 jumbo passenger plane is on the way out
"Over the years, each new version of the 747 allowed Qantas to fly further and improve what we offered passengers," Qantas CEO Alan Joyce said in a statement. "The Dreamliners are now doing the same thing."
The airline has been using 747s, the original jumbo jetliner, since 1971.
The six it has now "are the oldest aircraft in Qantas's fleet, so their time was always limited," said Ellis Taylor, Asia finance editor at aviation industry website FlightGlobal.
There are currently 175 passenger 747s still in service around the world, according to FlightGlobal. The vast majority are scheduled for retirement over the next few years, but the newer models could remain in the skies for another 20 years, Taylor said.
Related: You can buy a Boeing 747 online in China
In the United States, Delta (DAL) and United (UAL) both retired their last 747 aircraft at the end of last year.
Boeing said last year that there's no appreciable demand left for building new passenger 747s. But demand for the planes continues to come from the cargo industry. According to Boeing's order book, it has 24 unfilled orders for freight customers.
Correction: An earlier version of this story erroneously described Qantas' Perth-to-London flight as the world's longest commercial aviation route.