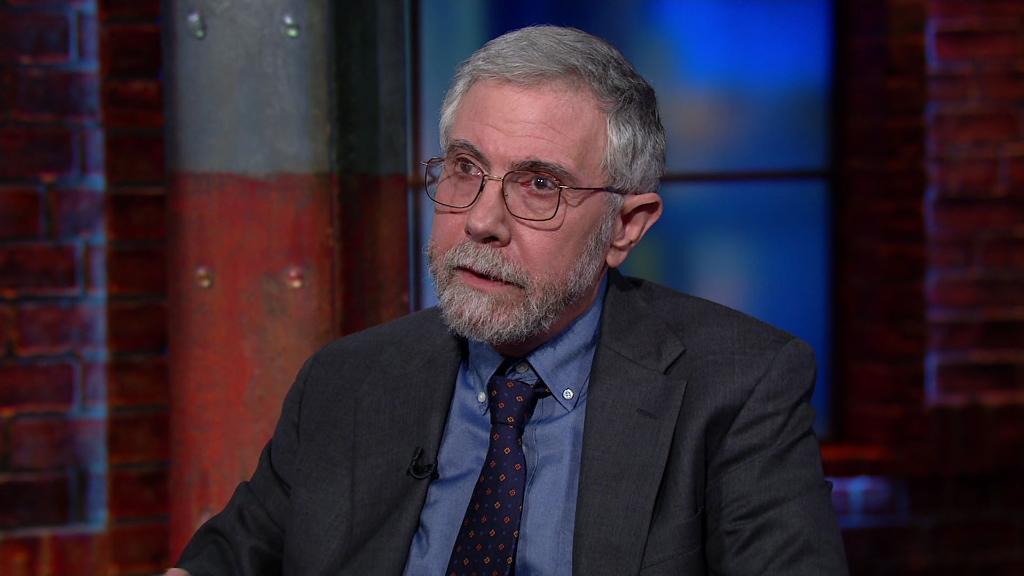 Paul Krugman thinks the Republican tax law is failing to stimulate economic growth as promised.
"We should be seeing an investment boom or at least some indications of a planned increased investment," the Nobel Prize-winning economist told CNN correspondent Paula Newton on "Quest Means Business" on Wednesday. "We're just not seeing that."
In terms of business investment, Krugman said, it "looks like the tax cut is a nothing burger."
Republicans promised last year that lowering the corporate tax rate would encourage companies to invest more in new factories and equipment, which would create jobs and boost the economy.
But so far, many companies have used the money to reward shareholders.
Related: Apple rewarded its investors with a record cash giveaway
One recent example is Apple (AAPL), which announced Tuesday that it will spend $100 billion more on stock buybacks. The company spent $22.8 billion buying back its own stock in the first three months of this year.
US companies have plowed more than $246 billion into stock buybacks this year, according to the research firm Birinyi Associates. That's up 31% from the same point last year. Cisco (CSCO) and Wells Fargo (WFC) alone have announced plans to repurchase more than $20 billion of stock each.
Krugman said he's "surprised at how little effect we're seeing on corporate spending."
Related: Goldman Sachs warns against falling in love with stock buybacks
Krugman, who is also a columnist for The New York Times, added that he was always skeptical that the new tax law would trigger the economic benefits touted by some lawmakers. But the results so far, he said, are "worse than the pessimists expected."
Wall Street usually loves buybacks because they provide persistent demand for stocks while inflating earnings per share. But Goldman Sachs (GS) expressed skepticism last week about companies focused on returning vast amounts of cash through buybacks and dividends instead of investing.
— CNN's Matt Egan contributed to this report.