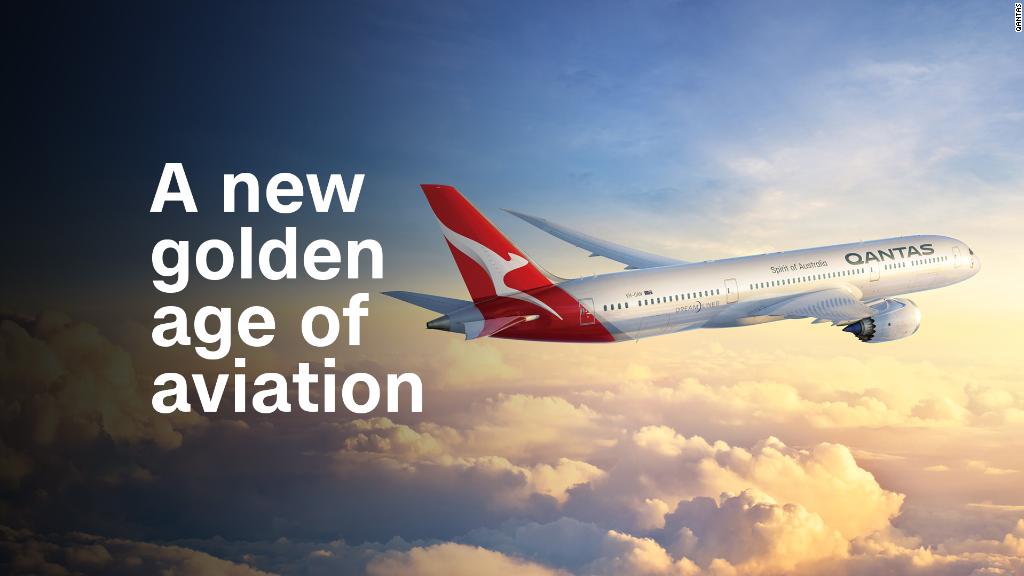 China is turning up the heat on some of the world's top airlines over how they describe Taiwan on their websites.
Qantas (QABSY), Australia's biggest carrier, said Thursday it had received a warning from the Civil Aviation Administration of China (CAAC). Other airlines that have ran afoul of the Chinese authorities include American (AAL) and Delta (DAL).
Qantas said in a statement that it would respond to the letter from the CAAC "in due course."
The Sydney Morning Herald reported that the Chinese agency told Qantas to remove any public information on its website that suggests Taiwan, Hong Kong or Macau are located in countries other than China.
The Chinese government in Beijing considers self-governed Taiwan to be an integral part of its territory, and comes down hard on any suggestions to the contrary. Hong Kong and Macau are special administrative regions of China.
The CAAC did not respond to a request for comment.
Related: How China gets what it wants from American companies
The Qantas website on Thursday listed Taiwan, Hong Kong and Macau as countries, with no mention of China.
The CAAC also sent similar letters recently to American Airlines and United, according to a report Friday by Foreign Policy.
American confirmed it received a letter from the CAAC but declined to give further details. United (UAL) referred CNNMoney to the State Department.
The State Department said it's aware of the CAAC orders to several US airlines, and has reached out to the Chinese government to raise "strong concerns."
"We object to Beijing dictating how U.S. firms, including airlines, organize their websites for ease of consumer use," a State Department spokesperson said in a statement. "Chinese companies' websites operate freely and without political interference in the United States."
The spokesperson added: "While we seek a mutually beneficial commercial aviation relationship with China, we will consider taking appropriate action if necessary in response to unfair Chinese actions."
With its growing ranks of middle-class consumers eager to travel, China is an important market for global airlines. The International Air Transport Association forecast last year that China would surpass the United States as the world's top aviation market by 2020.
Related: Delta flies into China trouble over Tibet and Taiwan
Beijing appears to be using its increasing economic clout to push international companies to adhere to its stance on sensitive issues.
Earlier this year, Delta was publicly scolded by the CAAC for listing Taiwan and Tibet as countries on its website. Delta quickly apologized and fixed the issue.
It's not just airlines, either. Chinese authorities recently blocked Marriott's (MAR) websites and apps for a week in China after it listed Tibet, Hong Kong, Macau and Taiwan as separate countries in emails and apps. European clothing retailer Zara (IDEXF) was chastised for a similar misstep.
China and Taiwan -- officially the People's Republic of China and the Republic of China, respectively -- separated in 1949 following the Communist victory on the mainland after a civil war.
They have been governed separately since, though a shared cultural and linguistic heritage mostly endures -- with Mandarin spoken as the official language in both places.
China has conducted a lengthy campaign to pressure governments to sever diplomatic ties with Taiwan. The latest to do so was the Dominican Republic, which switched its allegiance to Beijing this week.
-- Nanlin Fang and Julia Horowitz contributed to this report.