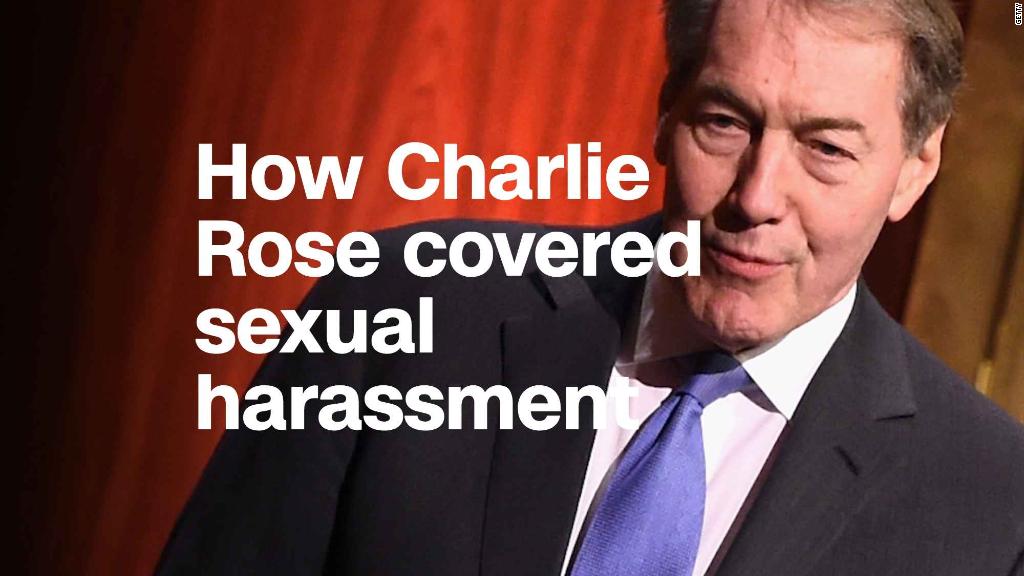 Three women are suing Charlie Rose and CBS News for sexual harassment and discrimination.
Their lawsuit, filed in New York State Supreme Court on Friday, alleges that the three women were subject to "blatant and repeated sexual harassment" by the former CBS anchor, and then suffered "subsequent unlawful retaliation." The plaintiffs -- Katherine Brooks Harris, Sydney McNeal and Yuqing "Chelsea" Wei -- were all junior employees in their 20s when the acts occurred, the lawsuit says.
The lawsuit mirrors some of the allegations made in a new report this week in the Washington Post. The lawsuit alleges that Rose subjected the three women to verbal sexual harassment, unlawful physical touching and sexual advances.
Related: Report: Charlie Rose's alleged harassment included dozens of women
Rose was fired in November of 2017 after the Post published a lengthy investigation into allegations of sexual harassment against him. PBS and Bloomberg also severed their relationships with Rose.
Rose's attorney, Bob Bodian, told CNN in a statement that the claims in the lawsuit were "without merit."
A CBS spokesperson also said that it would "vigorously defend" against the allegations pertaining to its network and an executive producer, Ryan Kadro, who was named in the suit.
Harris, the lawsuit says, joined CBS in January of 2016, and said Rose started noticing her, taking her to lunch at expensive restaurants. He later offered her a job with his company, which produced "The Charlie Rose Show" which aired on Bloomberg and PBS. According to the lawsuit Rose wrote in a letter to Harris offering her a job on his show, saying "I want you to be at the center of my professional world....", "You help me get through the day," "we will celebrate" and "I look forward to the most exciting year of our lives."
During lunches with Harris, Rose would place "his hands on her thigh and [kiss] her cheek," the lawsuit alleges. "He pointed at other women and called them prostitutes." Rose also placed "his hands on her thighs and [kissed]" McNeal on the cheek as well, the lawsuit alleges.
Rose repeatedly asked Harris and McNeal about their sex lives and urged the two to have sex with each other, the lawsuit says.
Rose referred to Wei as a "China doll" and caressed her arms when she handed him papers, according to the lawsuit.
The lawsuit alleges that "CBS This Morning" executive producer Kadro "knew that Mr. Rose had a history of sexual harassment," but did not warn Harris about him when she asked Kadro for advice on whether to work for Rose. The lawsuit also alleges that Wei warned Kadro about Rose's behavior.
In a previous statement to the Washington Post, Kadro said Wei "did not tell me about inappropriate behavior by Charlie Rose towards Ms. Harris at any time."
The lawsuit also claims that Kadro, who is not named as a defendant in the case, behaved inappropriately toward Wei.
"During the week of May 2, 2017, Mr. Kadro approached Ms. Wei from behind, while Ms. Wei was seated at her desk and as an act of sexual harassment, kicked and shoved Ms. Wei's chair with substantial force, startling, intimidating and scaring Ms. Wei," the lawsuit states.
After Rose was fired, the lawsuit alleges that Wei filed a complaint against Kadro with CBS' director of human resources, Maria Cottone. CBS "did not investigate the complaint, and did not take any remedial action," the lawsuit alleges. The lawsuit says that Wei's health suffered as a result of her experience with CBS.
Wei is still with CBS. Harris and McNeal lost their jobs after Rose was fired.
The lawsuit seeks damages for lost wages as well as damage to reputation, emotional distress and attorney fees.