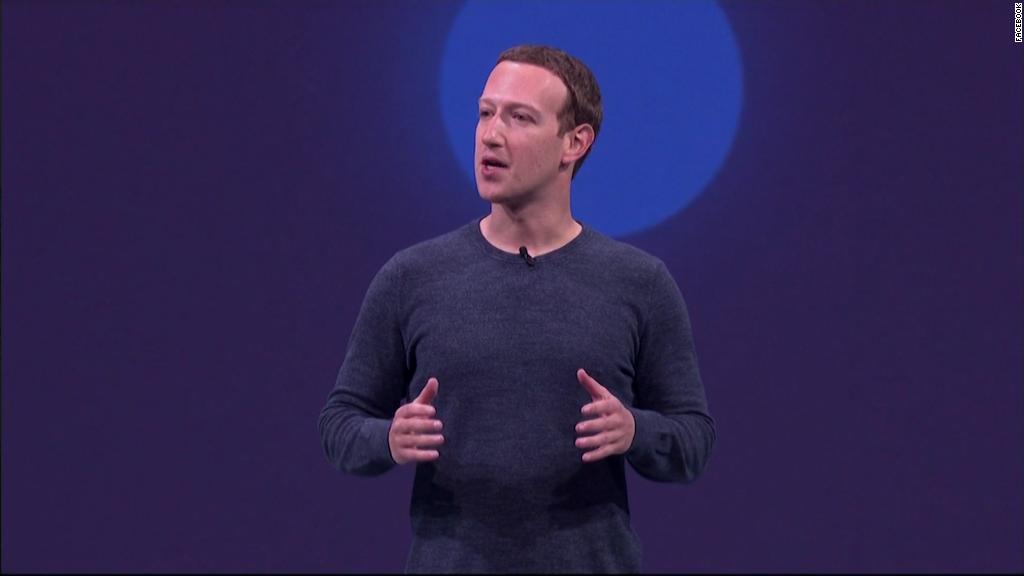 Facebook is shaking up its executive ranks -- and betting on the technology behind bitcoin.
Facebook (FB) confirmed Tuesday that it is shuffling the executives in charge of its most popular applications and shifting some top talent to work on new ventures like blockchain.
David Marcus, the head of Facebook Messenger, is stepping down to build a new team inside the company focused on blockchain, a digital public ledger used to record transactions for cryptocurrencies.
Marcus, who was the CEO of PayPal before joining Facebook, wrote in a post Tuesday that he would set up a "small group" to "explore how to best leverage blockchain across Facebook."
Chris Daniels, who ran Facebook's affordable internet initiative, is taking over WhatsApp after its previous CEO, Jan Koum, announced plans to leave the company last month.
Will Cathcart, a VP at Facebook, will run the core Facebook app.
The executives in charge of these apps, along with Instagram, will now report to Chris Cox, who is running a new unit called "Family of apps." Cox is a a longtime Facebook employee and friend of CEO Mark Zuckerberg,
Recode was first to report the changes. A spokesperson for Facebook confirmed the moves to CNN.
Related: WhatsApp CEO to leave Facebook
With this sweeping restructuring, Facebook may be trying to pave the way for new products while ensuring more nimble management of its most established services.
WhatsApp, Messenger, and the core Facebook app each have more than a billion monthly active users, and businesses at varying levels of maturity.
But the sweeping reorganization also comes at a sensitive moment for Facebook. The company is facing a privacy backlash from the Cambridge Analytica scandal and regulatory scrutiny on both sides of the Atlantic.
To that end, Facebook also announced Tuesday that Jeffrey Zients, a former Obama official who helped fix Healthcare.gov, is joining the board.
"This is an important time for Facebook as we take a broader view of our responsibility," Zuckerberg wrote in a Facebook post Tuesday. "Jeff's experience will help us navigate the challenges we face."