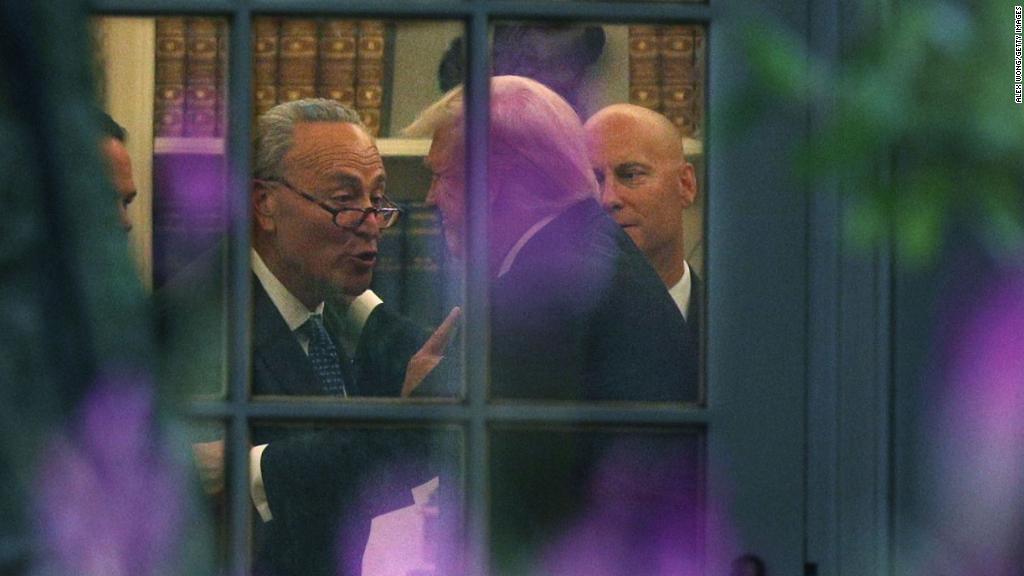 An Obama-era executive order that allows spouses of H-1B holders to work and open a business in the United States enabled Alpa Gajera to build her restaurant business.
But now the Trump administration has said it plans to propose to revoke that rule -- a move that could threaten to shut her operation down.
Gajera, who is originally from India, is in the United States on an H-4 dependent visa, which is typically given to the spouses and dependent children of H-1B visa holders.
In 2015, President Obama issued an executive order that made the spouses of H-1B holders who are waiting for their green cards eligible to work or open a business in the US. For Gajera, who is a software engineer by training, it finally meant being able to pursue her dream of owning her own business.
Her husband Linesh, a Canadian software engineer, holds an H-1B visa and has been on the wait list for a green card since 2012 -- a process that could take several more years.
Gajera's H-4 visa previously did not permit her to work. "I had to stay home doing nothing. But I have an IT degree and I badly wanted to work or start my own business," she said.
After the rule changed, Gajera became a franchisee investing hundreds of thousands of dollars -- almost all of the couple's savings -- to acquire two Rising Roll Gourmet Cafés in Atlanta.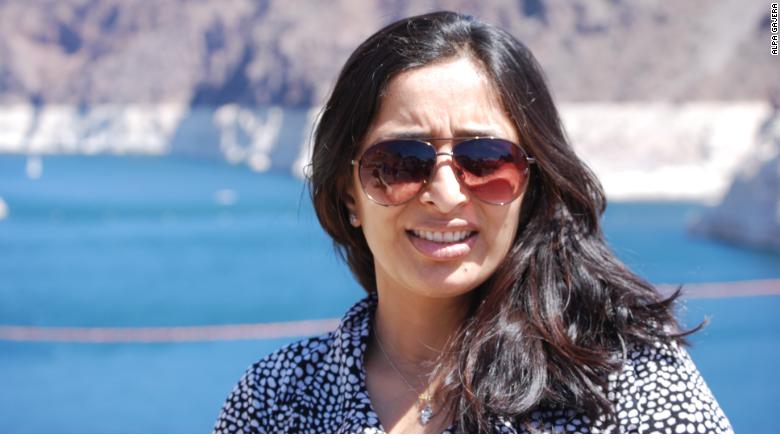 She now has six employees -- all of them are US citizens, she noted.
Business has been robust and Gajera said she is forging ahead with plans to open two more locations and create more local jobs.
But if her work permit is revoked, all of these plans will unravel.
"I'm very concerned," said Gajera. "How can I shut my business overnight. What will we do?"
In April, the director of the United States Citizenship and Immigration Services signaled in a letter to the Senate Judiciary Committee that the agency was moving ahead with a proposal to end work authorization for H-4 visa holders. USCIS has declined to comment on exactly when the proposal would be ready. The formal process to rescind the rule would still need to be initiated at a later date.
The Department of Homeland Security has previously said the move would be "in light of" the "Buy American, Hire American" executive order that President Trump signed in April 2017.
Related: CEO of $20 million startup could lose his visa and his business
Since 2015, USCIS has approved more than 100,000 work permits for H-4 spouses.
"Revoking their employment authorization is such a punitive measure," said Alex Nowrasteh, senior immigration policy analyst at the Cato Institute, a libertarian think tank. "This is a group for which it's only a matter of time before they also get their green card."
H-4 visa holders could independently purse an H-1B visa so they may continue working, but that's a near impossible avenue to pursue since it would require getting sponsored by a US firm as well as getting selected in the H-1B visa lottery.
Not allowing them to work is shortsighted, too, added Nowrasteh. "Money earned is money spent," he said. "It increases economic output, economic growth and more jobs for more people in the US."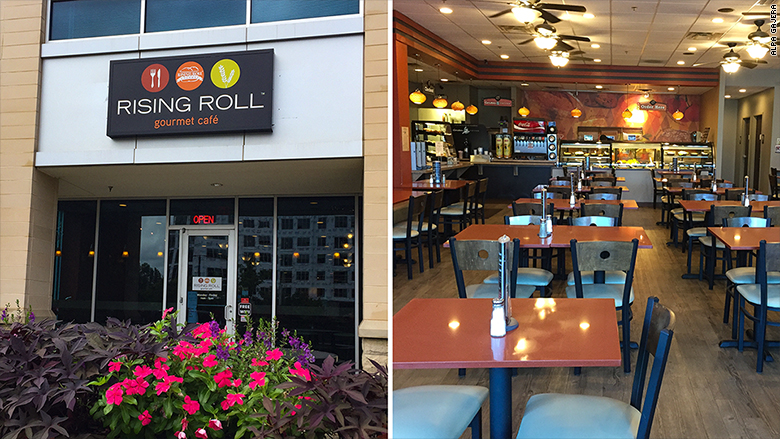 And Nowrasteh argues that H-4 visa holders are not stealing American jobs either.
"The notion that there's a fixed number of jobs and that if an immigrant takes a job it's one less job for an American is wrong," he said. "Immigrants are typically attracted to growing regions and they increase the supply and demand sides of the economy once they are there, expanding employment opportunities."
One high school outside of Atlanta filled a much needed physics teacher position with an H-4 visa holder.
The teacher, who is originally from India and asked to remain anonymous, earned her graduate degree in physics in the United States and a PhD in experimental atomic and molecular physics in Canada. She's married to a certified public accountant who works for a consulting firm and is awaiting his green card.
After earning her PhD, she said she applied for jobs as a physicist at mid-sized industrial firms. She said she had the experience for the jobs, but they all required that she be a US citizen or have a work permit.
She had become aware of an acute shortage of science and math teachers in the US. "I knew of a shortage of physics teachers especially. Physics notoriously is one of the tougher sciences and you won't find many physics graduates compared to other sciences," she said.
Days after she got her H-4 visa work permit in 2015, she got a job teaching advanced placement physics at a school that had just lost its teacher.
If the Trump administration revokes her ability to work, she will have to stop teaching immediately.
"I really hope this doesn't happen," she said. "Physics or physical science is a prerequisite for high school graduation. I replaced one physics teacher at this school, but there is a need for two more."
Related: Plan to end rule that allows spouses of H-1B holders to work is delayed
A similar situation is playing out at a doctor's office in Southern New Jersey, where one immigrant doctor fears she may have to leave hundreds of patients behind.
The allergist, who asked not to be named, currently works part-time and sees about 40 to 55 patients a week, diagnosing and treating food allergies, respiratory conditions, asthma and immune deficiencies.
An Indian national, she completed her residency and fellowship at the University of Buffalo on an H-1B visa then switched to an H-4 in 2016 after her husband applied for a green card. Because of the heavy backlog for green card processing, she said her husband's projected date for getting his permanent resident status could be another 10 years or longer.
"If I lose my work permit in a couple of weeks or months, I will have to quit the practice and my patients," she said. "There's already an ongoing shortage of allergists in the country at a time when allergy-related conditions are increasing."
"I'm not taking away a job from a US citizen because there's already a shortage in my specialization," she said. "I am contributing to the economy and helping take care of people in America."