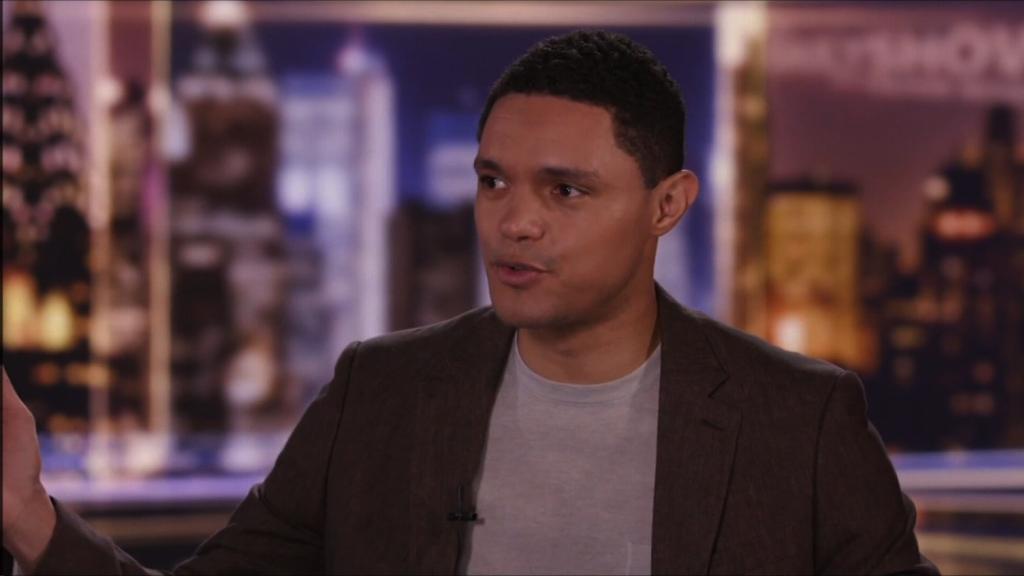 "We plan for the unplannable."
That's how "The Daily Show with Trevor Noah" host puts on a nightly comedy show in the Trump era.
"It's the 5:30 curse," Noah told CNN's Brian Stelter in a recent interview about his nightly Comedy Central show. "Around 5:30 every single day, that's when the news will break."
One glaring example came last week when news broke that AT&T (T) had made payments to Michael Cohen — President Donald Trump's longtime lawyer — in exchange for insight into Trump's thinking on various issues pertinent to AT&T. The news broke around 5 p.m. and AT&T confirmed it at 6:30 p.m. Journalists and comedians scrambled to catch up for their shows.
Related: Trevor Noah renews 'Daily Show' contract for five more years
Noah said, "We don't scramble anymore. Now we expect it."
Noah took over the late-night comedy program from longtime host Jon Stewart in 2015, just as the presidential race began to heat up.
Stelter asked Noah how his show fits into the current era.
Related: 'SNL' cast members' moms critique the show's political sketches
"I think, as the world comes to change, our purpose in that world changes," Noah said.
When "there's not much strife, I generally find the comedy will be benign," he added. "As things become scarier, as the world becomes less secure, as people question, you know, the security that they exist within, that's when comedy becomes more cutting, because, in many ways, it's the release valve to that fear or to that tension."