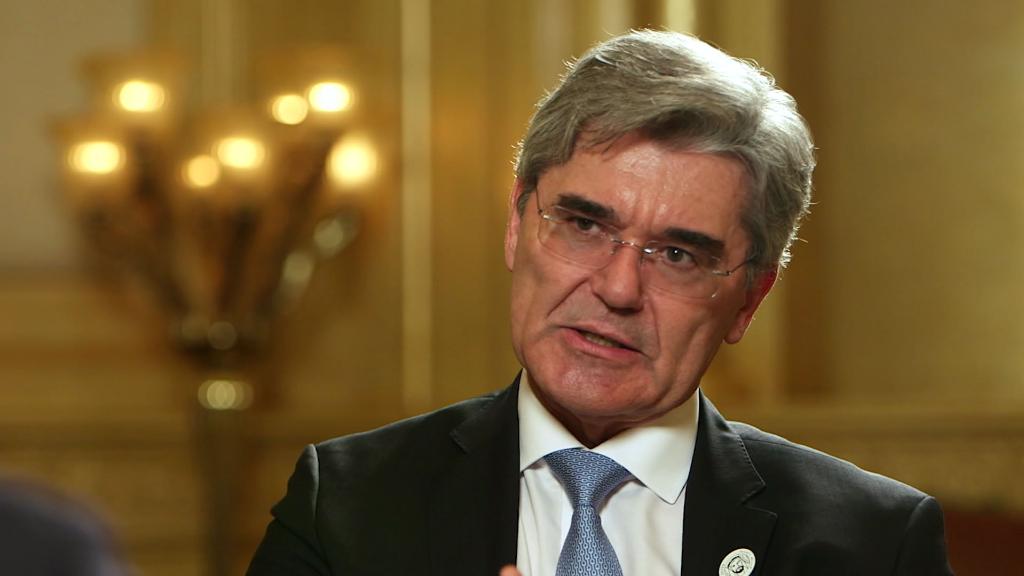 One of Europe's top chief executives has underscored just how tough it will be for the region's political leaders to salvage the Iran nuclear deal.
Speaking to CNN on Sunday, Siemens (SIEGY) CEO Joe Kaeser said his company could not do any new business in Iran after President Donald Trump decided to ditch the deal and reimpose US sanctions.
Kaeser said that, based on his understanding, global companies are no longer allowed to accept new orders from Iran or else they could face targeted retaliation from the United States. Existing contracts would be fulfilled.
He said that Trump's decision to reimpose Iran sanctions means his company has to fall in line.
"There's a primacy of a political system. If that primacy says 'this is what we're going to do', then that is exactly what we're going to do," he told CNNMoney's Emerging Markets Editor John Defterios in an interview.
White House national security adviser John Bolton said Sunday "it's possible" that European companies doing business with Iran would be subject to sanctions.
European political leaders are scrambling to save the deal with Iran in a bid to keep the country's nuclear ambitions in check. But if they're unable to guarantee continued trade and investment, Iran has little incentive to play ball.
Iran's deputy foreign minister Abbas Araqchi on Sunday gave France, Germany and the UK 60 days to guarantee that business ties between the countries will continue, according to the state-run Islamic Republic News Agency.
US sanctions prevent American companies from doing business with Iran, and the US Treasury has said it plans to enforce "secondary sanctions" that could ensnare European and global companies. Companies caught violating the sanctions could be cut off from the US financial system and targeted with a range of penalties.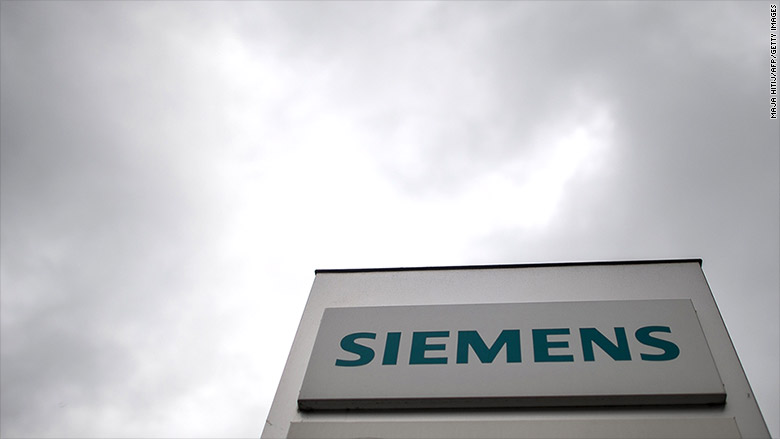 "We will now very carefully analyze the sanction-related steps announced by the United States," Siemens said in a statement on Monday "We have strictly complied with all relevant export control restrictions in the past and will continue to do so in the future."
Siemens says delivery of three gas turbines to Iran is still pending, but its business with the country represents a "very small portion" of overall revenue. The opposite is true of the United States, where Siemens makes about $20 billion a year -- roughly 20% of its global sales -- and employs about 50,000 workers.
"We are a global company. We have interests and we have values and we have to balance both," Kaeser said.
Related: Can Europe keep doing business with Iran?
Other European companies with big Iran deals and significant operations in America are giving little away about their plans.
"We are analyzing the situation and the impact of the [US] announcement on all our contractual agreements and we will then first discuss with our customers," Airbus (EADSF) said in a statement on Monday. "All steps will be consistent with our internal policies and in full compliance with sanctions and export control regulations."
Total, (TOT) which signed a $2 billion deal last year to develop an Iranian gas field, remains tight-lipped. It has not responded to multiple requests for comment since Trump's announcement last week.
Europe led the charge into Iran after the United States and other world powers signed the nuclear deal in 2015.
The European Union exported nearly €11 billion ($13 billion) in goods to Iran in 2017, a 66% increase from 2015. That's roughly 100 times larger than US exports to Iran the same year.